| From My Table |
From my Table: Garlic and Herb Grilled Chicken
| April 25, 2023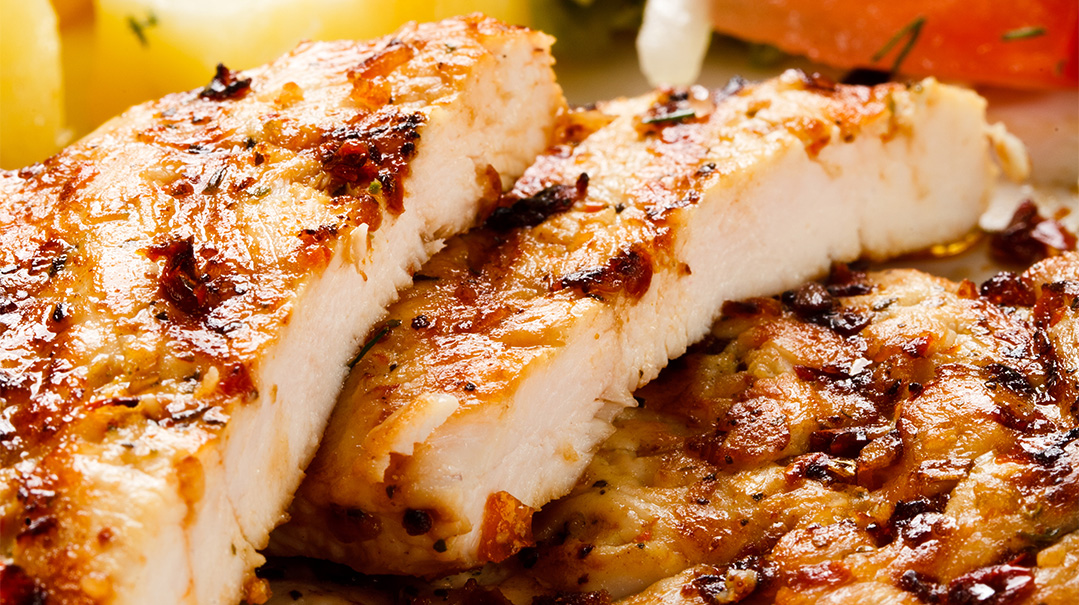 What screams freedom more than an empty apartment and a bunch of seminary girls? I didn't break that stereotype, and I enjoyed each empty-apartment opportunity that came my way (mostly for the cooking ability).
On one cold, rainy winter afternoon, I was with a few friends in an apartment that was effectively bare, and we decided we wanted to make soup. There were a few small packages of beans and barley in the freezer, plus some spices, and, if I recall correctly, a lonely can of tomato sauce in the pantry. There wasn't even a pot large enough to make our soup in, so we used a Crock-Pot. What resulted was unshockingly the most cholent-like soup I've ever made. We didn't care. We ate it for two days. (I'm going to guess that it was midterms study week.)
The most off-putting part of my tale is that at the end of the second day, the "soup" became so thick that we turned it into patties and fried it to create cholent latkes. No, it was not shockingly delicious. Imagine if I tried that on my kids on a Sunday night!
One of the most passionate conversations to ever commence on the Family Table staff text group occurred last week when we were discussing cholent, leading up to this issue. I knew I would get lots of opinions about how to make cholent and what to include in it, but I didn't realize how strong the opinions would be!
Cholent is served weekly in so many homes, and like chicken soup, we (or maybe other people in our household) have a very specific method to our madness. We do it week in and week out until it kind of becomes our signature. It's no wonder that no two cholents are alike, and it's no wonder your opinion is on fire.
CHANIE NAYMAN
Food Editor, Family Table
Editor in Chief, Kosher.com
Garlic and Herb Grilled Chicken
2 lbs (910 g) chicken cutlets
6 cloves garlic, chopped
½ cup fresh lemon juice
2 Tbsp olive oil
2 Tbsp soy sauce
1 Tbsp (fish-free) Worcestershire sauce
1 tsp dried thyme
1 tsp oregano
2 tsp salt
¼ tsp pepper
Grill or bake as desired.
Note: I don't really like to reheat chicken cutlets when I'm serving them for the Shabbos day meal. Instead, I bring them to room temperature. Once in a while, I'll put the pan on top of something else on a hotplate, but really I try to avoid this, since reheating will result in a dry and tough chicken.
Poke Around
I always thought poking holes in protein was a big no-no, but I recently read about it giving something dry like white meat chicken more flavor. I tried it when I made this chicken, and it was delicious and juicy. It's also helpful when you don't have time to let it sit in a marinade.
(Originally featured in Family Table, Issue 840)
Oops! We could not locate your form.
>