| From My Table |
From my Table
| January 11, 2022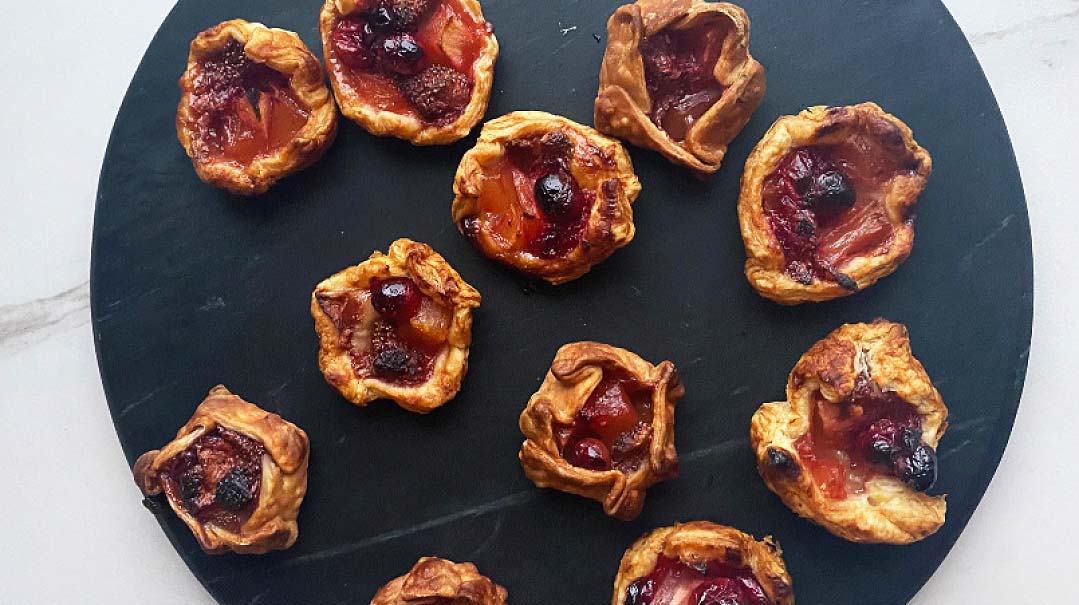 You already know about the supper-planning rotation that's been happening in my house. My kids have gotten so advanced at it that they've now moved on to baking Shabbos desserts. The first boundary I put down was that their contribution must happen on Thursday, nothing to talk about. Even if I personally like to live on the edge and cook on Fridays, my patience level for instruction and messes not getting cleaned up properly is too low, especially during these winter months.
I debated making another rule — a rotation of which kid gets to make a dessert each week. My mind was already planning each child's week for them when I heard a voice in my head saying, Is this really where you want to limit your kids? (Actually, I think that voice was thanks to my mother, who always let me experiment in the kitchen.)
This is something they enjoy, something they've taken the initiative with, and it creates a buzz in the kitchen around contributing towards Shabbos. Is this where I need to make a hard rule? All the rational, structured parts of me were saying yes, but my gut feeling said no. I didn't make the rule.
My kids' kitchen messes still get under my skin plenty, but I try to remind myself it's like any other hobby that requires cultivating and fine-tuning (along with the expense of ingredients that end up in a flopped cake).
When Tu B'Shevat comes around, I usually turn an Esther O. idea or two into the activity of the night. I have a pretty open-fridge policy on Tu B'Shevat, and I love watching how my kids' minds work in the kitchen, especially when it involves something relatively innocuous like melted chocolate and some fruit. No rules necessary.
CHANIE NAYMAN
Food Editor, Family Table
Editor in Chief, Kosher.com
A Whole Lotta Crunch
Recently someone accidentally bought me a whole head of cabbage instead of the bag of shredded cabbage that was on my shopping list. I washed and checked the head (it's very, very easy), and it was so large that I kept chopping leaves as I needed it. The cabbage lasted for two weeks in the fridge! And the difference it made to a fresh, crunchy coleslaw was game-changing.
Mini Fruit Galettes 
4-inch round frozen pizza doughs or mini puff pastry squares, with the corners trimmed (so that it's less of a square shape)
1–2 apples, peeled and chopped
¼ cup fresh cranberries
½ cup frozen strawberries, chopped
¼–½ cup sugar
Cook the fruit until juices are released. Place 1 tsp of filling in the center of your dough of choice. Fold in the sides to create a gallette look. Bake at 375°F for 20 minutes or until golden.
(Originally featured in Family Table, Issue 776)
Oops! We could not locate your form.
>