| From My Table |
From my Table
| November 23, 2021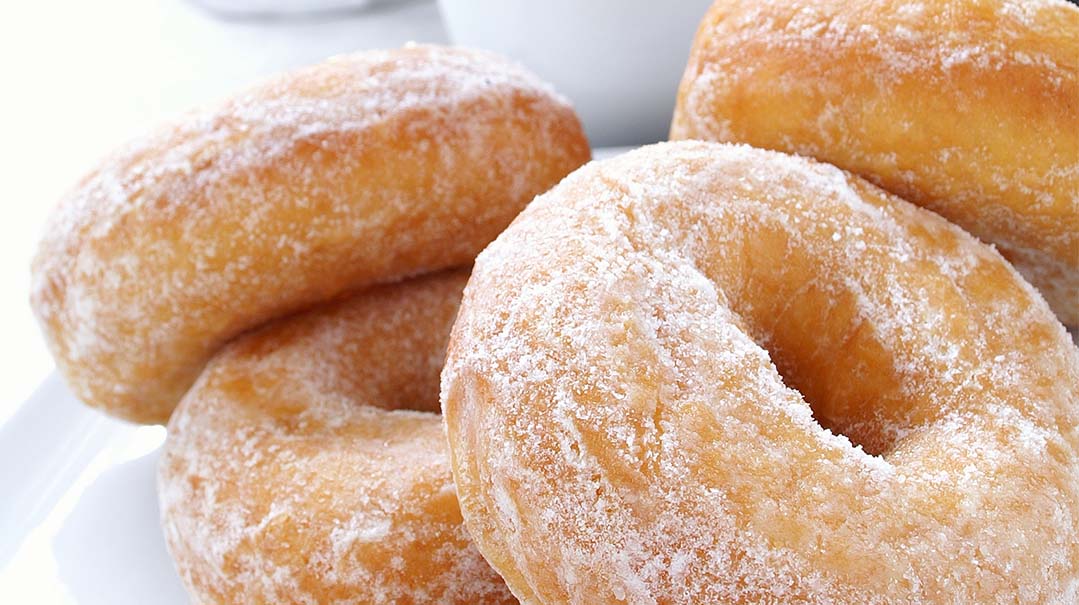 Sometimes our fond memories are an inflated version of the reality. My first Chanukah married and living in Israel, I got choked up as the first night approached and we made our humble preparations. Sure, it was exciting, Geulah is king of Chanukah hype, and you feel the build-up everywhere, but the real truth? I was missing my grandmother's Chanukah party that night.
The style and structure of those Chanukah parties, with just the right number of cousins and just the right balance of playfulness with reverence, couldn't have made for a better celebration in my 6,000-mile-away mind. That party was all my husband heard about in those early years as I tried to usher in the Chanukah enthusiasm.
Fast-forward a few years, we'd moved back to America, and we finally made it to that model Chanukah party. Afterwards, my husband turned to me and said, "So? Did it hit the spot the way you dreamed it would?"
The answer was yes, but no. A bunch of years had passed. I'd almost forgotten about how this party was the prototype for all
Chanukah celebrations. And yes, it was lovely, it was nice to see family, the food was great, but perfection? That was a stretch. So yes, the way we remember things leaves plenty of room for imagination and is not quite as based in reality as we think.
I'm excited about the recipes — and ideas — we're sharing this week. Not only are these foods that can potentially hit the spot, but they're also part of a mood we're helping you create. Is it perfection? Well, we just try our best, and let you fill in the rest — in your imagination, or in reality.
CHANIE NAYMAN
Food Editor, Family Table
Editor in Chief, Kosher.com
Not a Recipe
A few years ago we got an electric doughnut maker as a gift. Yes, it's another small appliance that I take out only once a year, but for that once-a-year occasion, it's the perfect alternative to frying while still maintaining the doughnut vibe.
Okay, ready? Here's the recipe: Buy a container of pancake mix. (I use Yitzy's.) Defrost. Pour into the indentations of your doughnut machine and turn on. Seriously, you're done.
Now decorate or dip into powdered sugar!
Spice Happy
I know this sounds like a no-brainer, but use more spices than you'd think. Whenever recipes tell you to "season to taste," go heavy-handed.
Simple Frosting, Stronger
For a quick, flavorful frosting, skip the water. Mix confectioners' sugar with lemon juice, liqueur, or even a drop of juice that has color (like cranberry). It's the simplest swap, but it really delivers.
(Originally featured in Family Table, Issue 769)
Oops! We could not locate your form.
>