| From My Table |
From my Table
| June 17, 2020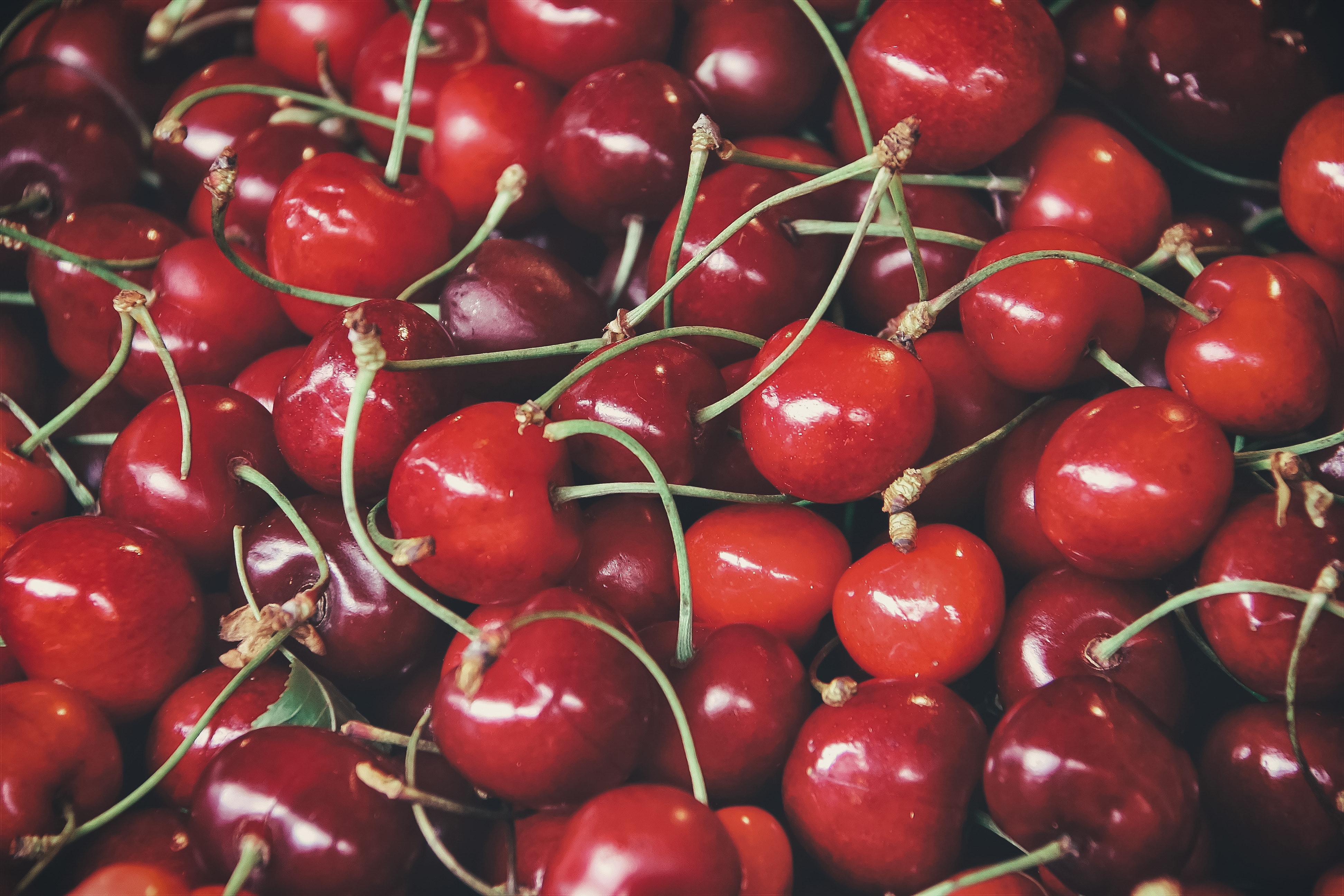 Overdose on fruit this summer! But especially on the right fruit at the right moment. Many cherry varieties in the US start their peak season around mid-June.
A
nyone with any connection to marketing knows that a key to success is focusing on the one thing that your company excels at and highlighting it.
If you're not sure what I mean, think of a successful brand. Every brand has its one item that it's synonymous with, and that concept works in its favor. Think Parker pens, or KitchenAid. Sure, these companies both manufacture other things, but they're recognized for the item they're most famous for.
You can also apply this idea to most food establishments you enjoy. Each one has a signature food. And the same is true in our own kitchens.
Allow me to remind you that you don't need to perfect everything. You just need to recognize something that you do well and be proud of it. Of course, no one's good at everything — have I ever told you about my challah tales? I've been baking challah since I first got married, and I still don't like the way it comes out. I've been through so many recipes, and maybe one day I'll land on a favorite, but in the meantime, it just won't be the thing I over to make for a simchah.

So focus on what everyone waits for you to bring out of the kitchen. And no, they won't consider it boring if you make it again and again and again.
In the same vein, this week's recipe topic basically thought of itself, because it's so up Miriam Pascal's alley. I don't even remember which came first — creating four foods out of s'mores, or brainstorming for an idea for Miriam's next recipe set. You can certainly trust Miriam on this one (read her intro!) because s'mores are one of her (many) aces.
Chanie Nayman
Food Editor, Family Table
Chocolate Cake in a Box
Great amp-up for a Duncan Hines chocolate cake box: Add a heaping tablespoon of co­ ee granules dissolved in minimal hot water, along with some melted chocolate (just like I did with a Hershey cake recipe before Purim, for those of you who remember that far back!).
My Latest Lunch Salad on Repeat
Lettuce of your choice + halved cherry tomatoes + sliced scallions + halved kalamata olives + crumbled feta cheese. Top with a squeeze of fresh lemon + a splash of balsamic + a drizzle of olive oil + a hefty sprinkle of salt + a twist of fresh black pepper.
(Originally featured in Family Table, 697)
Oops! We could not locate your form.
>