| From My Table |
From my Table: Rosh Hashanah 5781
| September 16, 2020
The mothers of Klal Yisrael need to give over the love for Shabbos through the expectation and excitement that Shabbos is coming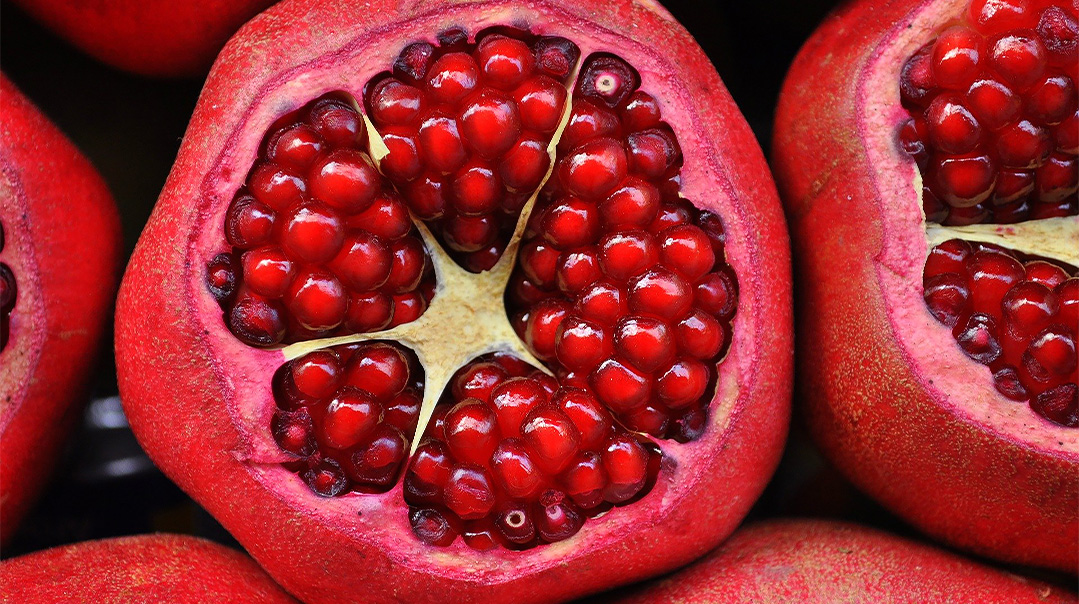 The quickest way to seed a pomegranate is to halve it around the equator, loosen the seeds from the skin, and then tap it hard with a spoon all around. And BTW — look for pomegranates with beautiful crown tops to decorate your table or flower arrangement!
Our new favorite car treat is, wait for it — takeout sesame string beans. Here's how it happened. I always pick up food before our long car rides, and usually there's meat from the deli counter involved. Once, for a healthy change, I got some string beans. I didn't dream the kids would look at them, and didn't even offer them. But when we stopped for supper, those string beans were all they wanted!
I myself was pleasantly surprised at how much we enjoyed those string beans, as I'm not a big takeout person. When the need arises on a Friday, I'll do it, but I generally make a very manageable Shabbos.
I've come to realize, though, that in our hamster-wheel generation, Shabbos these days is all about how to make it easy. Ironically, we seem to brag about how little we prepare for a quiet Shabbos. Personally, my days could not be more packed and easy is great, but I wonder what message our Shabbos-hack brags send to our kids.
This winter Mishpacha's editorial staff­ was privileged to meet with a gadol for direction and guidance, we were given the message: The mothers of Klal Yisrael need to give over the love for Shabbos through the expectation and excitement that Shabbos is coming. A chicken soup put up Thursday afternoon, the smells welcoming kids coming home from school, is a solid start.
What we do to make Shabbos special is something we internalized from our mothers, grandmothers, and other role models. The new column in this week's magazine was born in that spirit. We know you'll connect with the recipes, and that you'll welcome this year with a renewed enthusiasm for Shabbos and Yom Tov.

Wishing you all a gut gebentched yahr,
Chanie Nayman
Food Editor, Family Table
Important Notice
Although we stated in Issue 708 that the back half of the cow is nonkosher, this is inaccurate. The Ashkenazi world has accepted upon itself not to eat the back half of the cow, but only a portion of it is indeed nonkosher. The Sefardi communities have a mesorah regarding how to isolate the kosher portions of the animals' hind quarters. Once that is done, it's fully permissible.
Most Delicious Shehecheyanu Fruits
Some of the new fruits in your supermarket may be less delicious than you expect. Play it safe on taste and go for some of our favorites:
Rambutan: Its flesh tastes similar to a lychee or a sweet-and-sour grape.
Cherimoya: This has a sweet creamy taste, similar to other tropical fruits, like banana, papaya, and pineapple.
Horned melon: This is actually similar to its cousin, the cucumber, but its seeds are sweeter and juicier.
Mangosteen: Sweet and tangy, this may be harder to find.
Tip: Scope out your local Asian markets for great pricing on shehecheyanu fruits!
(Originally featured in Family Table, Issue 710)
Oops! We could not locate your form.
>