| From My Table |
Family Table: Peanut Butter Cup S'mores
| July 25, 2023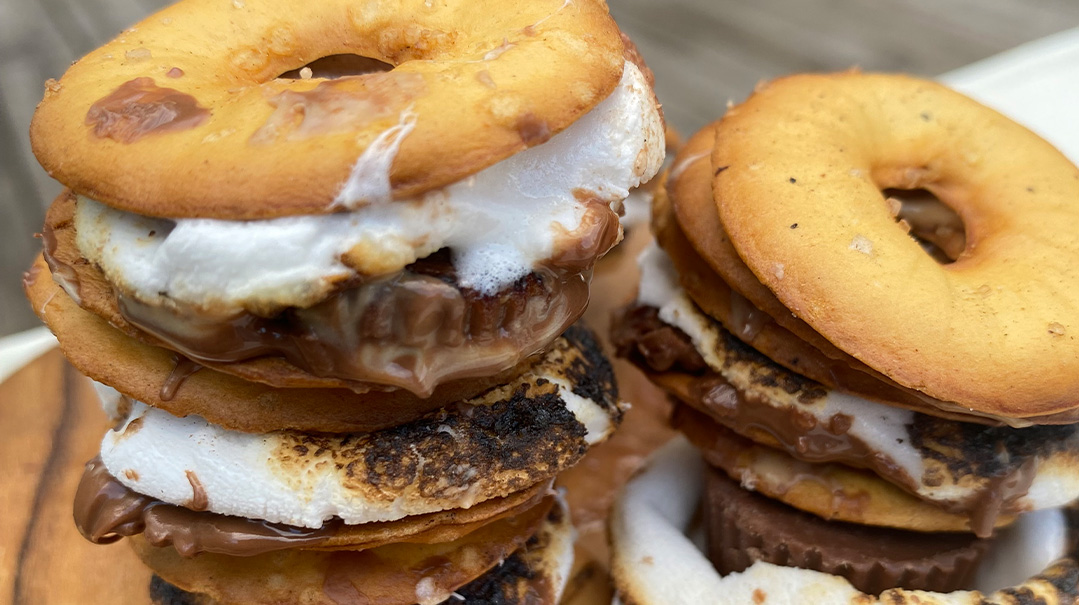 The step after weather small talk is seasonal small talk. In the winter we have the same few lines that roll off our tongues to all the people we meet here and there. It's usually something to the effect of "It's so cold, we never get out, never see anyone."
The summer brings the same phenomenon, but the difference is that everyone has their own theory on summering, and you know what it is within the first ten seconds of meeting them. They either love it or hate it; don't cook at all or fill up their freezers; don't go anywhere or are driving around all day long. It's fascinating to me how the same situation can be either so relaxing or so stressful to two people in seemingly similar life circumstances.
But I'm guilty of falling into one of the two extremes too. Recently I heard a speaker share that we always have to consider how we're positioning ourselves in a relationship. Whether we realize it or not, we're setting ourselves up for certain behaviors based on our habits, patterns, and beliefs, and those behaviors aren't going to change much unless we actively reposition ourselves.
All summer long, I drift between being obsessed with sitting outside, shuttling food from grill to plate, and feeling totally overwhelmed that there are just not enough hours in the day. But I'm starting to realize that I set myself up in this position, and I can also unset myself up if I want my relationship with summer to change.
In this issue, we decided to embrace the long, relaxing Shabbos together. The contributors in this issue gathered virtually to discuss what they'd all like to eat and be served in honor of Shabbos Nachamu, and that gave us each the marching orders to create the accompanying recipes. Whether your approach is to cook and host or not at all, there's sure to be something here that will appeal to you.
CHANIE NAYMAN
Food Editor, Family Table
Editor in Chief, Kosher.com
Peanut Butter Cup S'mores
It's the traditional s'mores, except that we have salty pretzels and creamy peanut butter cups, which really make all the difference in the world.
1 7-oz (200-g) pkg Paskesz Thinny Mini Pretzel Flats
1 4.4-oz (125-g) pkg Paskesz Peanut Butter Cup Shotz
1 8-oz (225-g) pkg Paskesz Marshmallows
Line up a bunch of pretzel flats and place a peanut butter cup on top of each one. Roast a marshmallow on a stick. Immediately slide it off the stick onto the peanut butter cup. Cover with another pretzel. Enjoy immediately!
Floral Fresh
The Lola Tablecloth from Domani Home is a beautiful starting point to an inviting and refreshing Shabbos table. We featured it in our Shavuos supplement (issue 842) and received tremendous feedback. Now you can enjoy it on your own table!
(Originally featured in Family Table, Issue 853)
Oops! We could not locate your form.
>