| Tech Wire |
Emails Here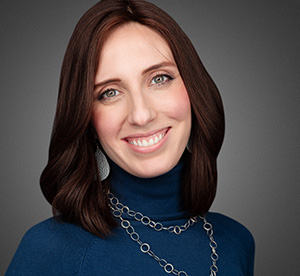 | August 24, 2021
Canva is a G-dsend with its ease of use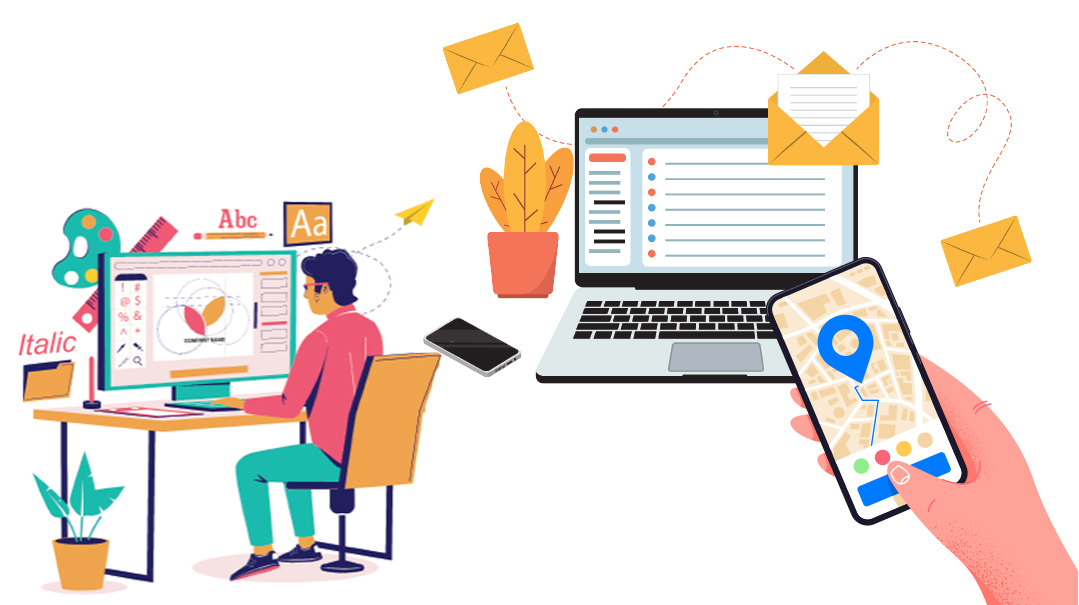 Emails Here
MailChimp, the OG of email service providers, is exploring the sale of a minority stake in the company that would value the company at $10 billion. Yes, that much money for enabling countless companies to send you a bajillion newsletters and promotions that you're too lazy to unsubscribe from. Feels like they should be paying you in mental health damage, no?
12 ways to get the most out of Canva (for free)
For small businesses or even larger businesses with small graphic needs Canva is a G-dsend with its ease of use. It runs on a Freemium model, which means you gotta cough up some money to access some features. Canva, though, has a really robust free version, with the option for users to pay for single images or graphics at a time, generally $1 each, so if it's a one-off flyer, it may be worth it.
Sign up for a free trial then set up your brand kit. When your trial expires, the brand kit will still be available, saving you boatloads of time as you'll have easy access to your brand colors and typography.
Use the templates — everything can be swapped out, colors changed, fonts different, and it's way easier than starting from scratch as the balance in design is already there.
Use their templates for presentations and the like to guide you and give you ideas on how to structure yourself. You don't have to come fully formed, let the tool guide you.
Use it as an easy mock-up for when you hire actual graphic designers.
Filter results so only free options show (that's for single units). Don't get scared off by paid templates. You can easily find the paid elements (they have watermarks), delete them and either search for something similar that's free (another type of jagged line or googly eye) or use free design elements already in the template and copy and paste them to populate the now empty spaces.
Study how templates are designed. If you want a pretty sectioned background and you have no idea how to draw a straight line, click on the element of a template you like and you'll see how it's a much larger element, just it's out of the design area so it doesn't show in the final. Semicircles are simply circles where you only see half of it on the page.
Create a QR code of any webpage and incorporate it into your designs. Cool, I know.
Add clickable links in PDFs for the perfect ebook or lead magnet.
Livestream!! Conduct webinars! Participants don't need a Canva account, they just click on a link.
Record your presentation (and self) to share with others. You don't have to export it PowerPoint or slides.
Make cool graphs and charts — easily! Canva guides you through the process — you'll look so smart. Go to features then graphs and charts and follow the steps.
Use text/font templates to get a quick pairing of fonts that work well together.
New(ish) App Alert 
Data is currency these days. Most companies are swimming in it, but don't have the tools or capability to make sense of and capitalize on it. Data scientists come to the rescue, aiding in decision making, strategy, design, tracking performance, among other superhuman feats. Many companies are adding data scientist to their list of company roles or services engaged. The US Bureau of Labor Statistics predicts that the data science field will grow about 28% through 2026. Data scientists often have diverse backgrounds, ranging from coding and statistics to business and math. Don't be afraid of them, they're normal, not like boring accountants (or maybe the field is still too young to have such a bad rap.)
Definition
Metaverse —  collective shared virtual space
What does that actually mean? It means spaces online where people come together, interact with each other in something like a virtual reality — an alternate universe, with roles, and rules, and expectation.
If you're having a hard time understanding it, think of avatars for video games, and the story-telling journey they take you on as well as the meaningful interactions you can have with other people's avatars.
Did I lose you? And why should you even care about this word for gamer people? The metaverse is coming for you, or at least going mainstream. Fueled by the pandemic and the shift to move everything online, the metaverse (a term that has been around since the 1992 sci-fi novel Snow Crash), is being developed more, and large social networks are seeking to create a more metaverse-type experience for users. Knowing the right term is helpful when your marketing team starts talking about it.
Winners
Iphone updates! Currently in beta, but will be available as a software update in the fall is Live Text in photos. Y'know how you take a picture of something with words and data, or even just a street sign, and you need to get the information to someone else? Yes, you can send the picture, but then they'll still have to manually put the street name in Waze or write down the phone number or email address from the business card. Live Text makes it possible to lift text from pictures, highlight it, copy, and then paste it elsewhere. Life-changing, I know.
For the next update, you'll have to buy a new phone. It may be worth it, though. (C'mon, it's a business expense, you can write it off anyway.) The young 'uns and moms overuse Portrait mode because it makes them feel professional and pretty. Portrait mode is coming to video, giving little you the boost to look more professional and not fuss so much with what's going on in the background (like your messy desk that's obviously not in a bespoke office.) LinkedIn videos, here you come.
Losers
I love Slack, but they just missed the boat on this one. For paying members, they introduced a new feature called Huddles. It's live audio conversations that up to 50 people can take part in. Umm… don't we usually just call those things phone calls? Obviously, it's a little more than a phone call, people can come and go easily, and it even has live captioning if you don't want sound. But, Slack, c'mon, just give us voice notes, that's all we want.
(Originally featured in Mishpacha, Issue 875)
Oops! We could not locate your form.
>