| The Moment |
36
| November 22, 2022
The scrolls will be sent out to 36 Chabad Houses that currently don't own their own sefer Torah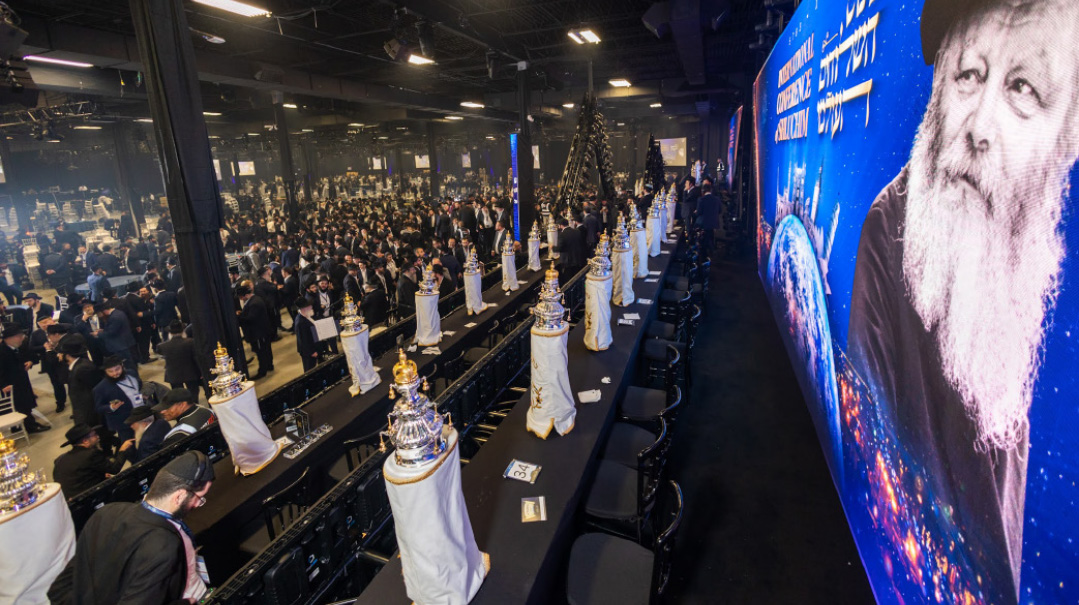 The number of sifrei Torah completed at this year's Kinus Hashluchim, the annual convention for Chabad shluchim around the world. The conference offers a yearly opportunity for shluchim to network, brainstorm, and celebrate a year's accomplishments. They also make a point of accepting something upon themselves each year, a resolution to further their efforts and spread that much more light in the year to follow.
Last year, Rabbi Moshe Kotlarsky, one of the leaders of the Chabad movement, announced, among other initiatives, the plan to write 36 sifrei Torah. This week, with an audience comprised of the thousands who attended the kinus, the scrolls were simultaneously completed, and will soon be sent out to 36 Chabad Houses which currently don't own their own sefer Torah.
(Originally featured in Mishpacha, Issue 937)
Oops! We could not locate your form.
>