| Yardsticks |
Yardsticks: Chapter 17 | September 25, 2019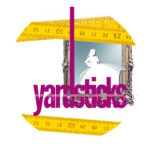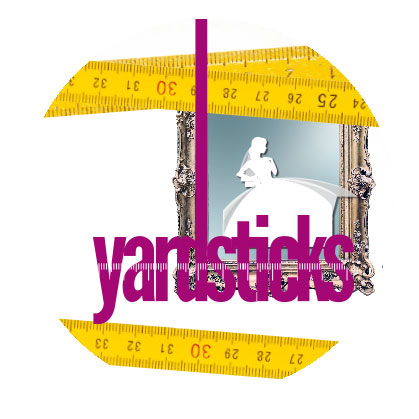 Only I dragged leaden feet, my eyes darting fearfully to the door. If anyone discovered what I was doing, it was the end of me
Yelena
I'd never seen Mrs. Dratler so content.
We followed the saleslady single file through the well-lit aisles of Fabriko, bending our heads as we passed jutting-out rolls of fabric. The woman pulled out a roll and patted it.
"Here's a softer satin, a rich off-white."
Mrs. Dratler fingered the fabric. "What do you think?" she asked me.
I placed the swatch of tulle we'd chosen over it and frowned. "No, it clashes."
We shuffled along the carpeted floor, Mrs. Dratler smiling, Tzirel, the last in line, running her fingers over fabrics.
Only I dragged leaden feet, my eyes darting fearfully to the door. If anyone discovered what I was doing, it was the end of me.
It took over an hour before we were finally standing behind the counter, watching the saleslady measure and cut the fabrics.
"The muslin will be ready in two days," Mrs. Dratler said. "Right?"
I nodded, a tremor coursing through my body. Two days. What was I thinking?
Very nice to earn money on the side, but how was I going to do this? I could measure, cut, pin and baste at home, but where would I actually sew this gown? Not in Yocheved's boutique, no way. Maybe one of the seamstresses would allow me to use her equipment at home. But no, Yocheved's sewing staff couldn't know about this.
It was dark outside by the time we finished. I called Benish to pick me up.
When he pulled up at the curb, I placed the fabric in the trunk and got into the car.
"Mama," he started.
"Yes?"
"The fridge broke."
"What do you mean?"
"It stopped working. The food is warm."
I clenched my teeth. "We'll call a repairman."
"Papa called a repairman."
"And?"
"And he came down and said the motor is dead. It's 20 years old, we need a new fridge."
I slapped my hands down on my lap. "There's nothing wrong with the fridge!"
He eyed me strangely. I turned my head away.
As soon as we stepped into the house, I marched over to the refrigerator. I opened it. I felt the air. I touched a bottle of milk.
"It's not working," I said.
Benish nodded grimly.
I stared at the bags of fabric in his hands. A lump rose in my throat. The fabric… the fridge… Anna.
"I'll go… put these down in your sewing room?" he said quietly.
He left the kitchen.
I sagged against the closed fridge door. Tears stung my eyes, blurring my vision.
But then I blinked quickly. Standing in the kitchen crying wouldn't fix the fridge, wouldn't get Dratler's gown sewn. Think.
I thought. The only idea I could come up with was Moriz. Moriz had said he'd help. I'd explained my problem, and he'd promised he'd buy me a sewing machine. Perhaps he'd forgotten. I dialed his number.
"Hey, Mama, what's up?"
(Excerpted from Family First, Issue 661)
Oops! We could not locate your form.
>