| Washington Wrap |
Will Trump Rescue Bibi Again?
| September 4, 2019
It's no big secret that Donald Trump would like to see Netanyahu reelected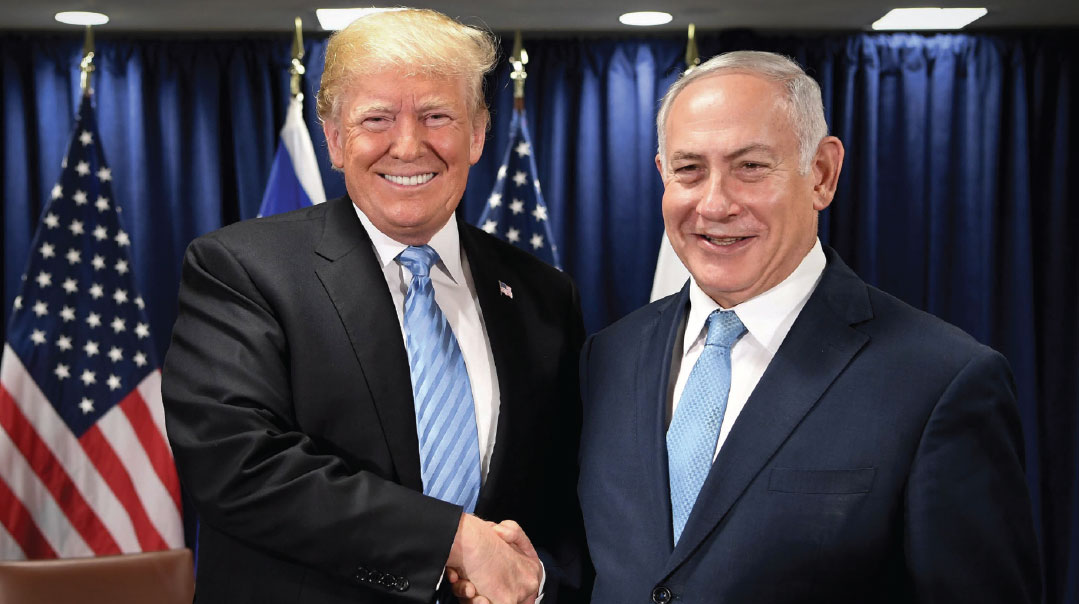 In two weeks, Israelis will head to the polls for the second time in just six months. After ten years of Binyamin Netanyahu's rule, the possibly that a second election will also end in a deadlock looks increasingly likely. At the very least, no one knows who will lead the next government.
The outcome of the elections will bear consequences for Washington as well. It's no big secret that Donald Trump would like to see Netanyahu — one of his closest allies — reelected. In contrast to Israel's April election, in which the administration was extremely active — even furnishing Netanyahu with an official American recognition of Israeli sovereignty in the Golan Heights in the final stretch of the campaign — this time the president is keeping his distance. But will Trump grant Netanyahu another prize, such as recognition of Israel's right to annex West Bank settlements, or a further relaxation of Jonathan Pollard's conditions? It's a possibility.
Meanwhile, there have been several quiet but significant developments. First, last week we learned that Trump's Mideast Peace Plan will not be released before the Israeli election. This is about the 276th time the administration has delayed the publication of the plan, so what are they waiting for? Last week, Netanyahu may have provided a clue. He said the plan would be published shortly after the election, which could mean before the formation of a government. If the elections end in a deadlock, there's a low-to-medium chance that the publication of the plan could serve as the glue that brings Likud and Blue and White together to form a government and address the Israeli-Palestinian conflict.
But there's a problem with this scenario: the Palestinians. They don't look particularly enthusiastic to enter the negotiating room. It's more likely that within two hours of the publication of the plan, Ramallah will reject it out of hand. In those circumstances, a potential unity government will suffer a fatal blow. For that reason, the Americans might prefer to play it safe, wait for the formation of a government, and only then attempt to generate momentum by releasing the plan.
(Originally featured in Mishpacha, Issue 776)

>