| Washington Wrap |
Get Ready for 2024
| April 25, 2023
With 2024 race beginning, these issues will dominate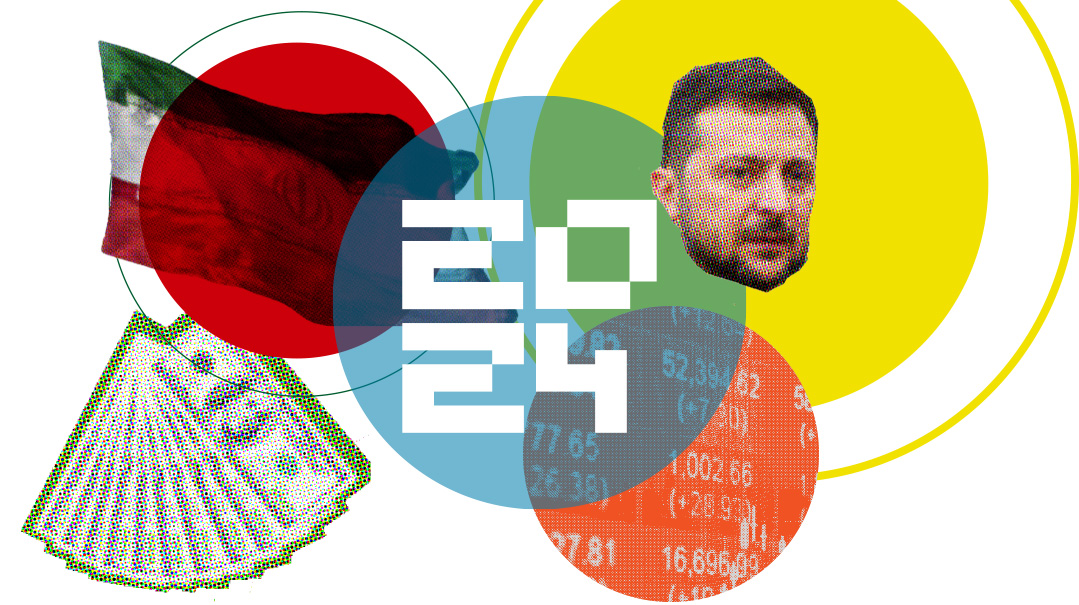 BY
the time you read this, President Joe Biden may already have formally announced his intention to run for a second term. It's no surprise, as he's hinted at it many times recently. Still, a year and a half before Election Day, the president's announcement heralds the start of the 2024 campaign season.
For the Democrats, a quiet summer is expected — a far cry from the state of the party's primary races in July 2019, when no fewer than 17 candidates were seeking the nomination and TV coverage had to split the debates into two separate events. This time, Biden's path to the Democratic nomination seems clear.
On the Republican side, meanwhile, former president Trump maintains a sizable lead over the rest of the Republican field, putting us on course for a 2020 rematch.
There are plenty of precedents for this. In 1824, John Quincy Adams prevailed over Andrew Jackson, only to lose their rematch four years later. The same scenario repeated itself in 1836 and 1840, with Martin Van Buren and William Harrison splitting victories in their two face-offs.
Of all the rematches in American presidential election history (and there are many), there's only one example of a president who lost reelection, ran again, and won. That was Grover Cleveland, who lost his reelection battle to Benjamin Harrison in 1888, only to return and defeat Harrison in 1892.
The question of whether Trump can repeat that feat runs through the Republican primaries. The competition will be tough, and while Trump is the clear favorite, there's no discounting that over the course of a long campaign, a challenger such as Ron DeSantis or Nikki Haley could gain momentum. One way or another, campaign fever will be back (again) this summer.
Here are some of the issues that could move to the front burner to color the outcome of the campaign, for both parties.
Iran and Ukraine
While the administration seems to have abandoned hope of reaching a new nuclear deal with Iran, recent reports have pointed to the possibility of a watered-down deal including only reduction in uranium enrichment in exchange for sanctions relief. The administration hasn't directly denied these reports, merely characterizing them as "inaccurate." But there's a sense that something is happening behind the scenes, and that Biden will have to reach a decision about the Iranian nuclear threat very soon, given that the Islamic Republic is just weeks or months away from a bomb, according to Joint Chiefs of Staff chairman Mark Milley, who testified in Congress on the matter last month.
In the meantime, the administration is trying to focus all its efforts on Ukraine, a Sisyphean (and expensive) endeavor that has reaped impressive fruits in terms of stopping Russia. But there remains the question of how long Biden will be able to maintain this level of support — estimated at over $70 billion — in an election year.
It's fair to assume that the Republican nominee — be it Trump or someone else — will press Biden on whether his policy represents an open check, and if not, what's the limit. Hitherto Biden has not retreated an inch from his commitment to Ukraine, a strategic decision to not be the one who blinks first, in the hope of forcing the Kremlin to back down. The question is whether he'll keep up this approach this summer, or whether electoral considerations will force him to change direction.
The Economy
Inflation is down, kinda. The latest report, two weeks ago, pegged inflation at 5% currently, down significantly from 9% a year ago. At the same time, the job market has remained strong, with unemployment down to 3.5% — despite massive layoffs in the high-tech sector.
Still, the specter of a recession still looms, and with it the question of whether inflation will be compounded by mass unemployment in the coming year. Opinions among economists are divided; some say the worst part is behind us, while others point out that inflation has decreased but not disappeared, and more significant pain may lie ahead before the economy stabilizes.
These differences of opinion are reflected in the Federal Reserve, which will have to decide whether to raise interest rates yet again in May. Interest rates have been hiked nine times in a row, from 0.25% in March 2022 to 5% in March 2023. The blow to borrowers has been immense, and the question is whether the Fed will decide to finally back off, or continue signaling its intention to fight inflation at any price, even a recession. Whatever decision is reached on this issue will have a dramatic impact on the 2024 presidential election, despite the Fed's non-partisan status.
Congress and the Debt Ceiling
Congress is also expected to see a lot of action in the coming weeks, as the two parties will have to work together to find a solution to the US debt ceiling before the federal government defaults on its commitments. At the moment, there's no sign of compromise, but agreements traditionally tend to be reached at the last minute, not before a good deal of posturing. Even Kevin McCarthy's election as speaker took 15 rounds of voting before the handful of holdouts agreed to compromise. But with both sides digging in, a compromise on the debt ceiling won't be easy.
"The nation faces many challenging issues these days, but Washington only seems to be able to address the ones it is forced to deal with by external deadlines," says Tevi Troy, senior fellow and director of the Presidential Leadership Initiative at the Bipartisan Policy Center and a former senior White House aide. "As a result, look for the main fight this spring and summer to be on the debt ceiling, which must be done over the next few months."
President Biden has taken the stance that he will not negotiate, but the Republicans have come up with an interesting proposal that would create more work requirements for people receiving federal assistance while pulling back on some of the new spending initiated by the Covid emergency.
"It's disappointing that President Biden's called the package 'wacko' and still refuses to negotiate," Troy says. "The only way to face our challenges, the $31 trillion in debt among them, is for people of different perspectives on both sides of the aisle to come together in good faith and negotiate through them."
But not everyone is buying the House Republicans' line.
"We are concerned that Republicans refuse to take debt ceiling negotiations seriously and seem willing to hold our economy hostage in an effort to impose their extremist and deeply unpopular fiscal policies," says Halie Soifer from the Jewish Democratic Council of America. "Instead of navigating a path forward to lift the debt ceiling, Republicans are proposing sweeping cuts to Social Security and Medicare that will devastate working families."
House Republicans will be receiving strong support from one corner, however.
"The Republican Jewish Coalition will strongly support the Republican majority in the House, as they work to build on the success of the first 100 days," says Sam Markstein, RJC national political director. "In the immediate term, this includes reaching a fiscally responsible debt ceiling solution, as well as recognizing and fortifying our alliance with Israel as the Jewish state commemorates the 75th anniversary of its founding. We are particularly excited for Speaker Kevin McCarthy's upcoming travels to Israel — his first trip abroad as Speaker — where he will be just the second Speaker of the House in history to address the Knesset."
(Originally featured in Mishpacha, Issue 958)
Oops! We could not locate your form.
>