| Washington Wrap |
US Kicks Sudan out of Abraham Accords
| June 7, 2022
From Sudan to Ramallah, Biden hits pause on policy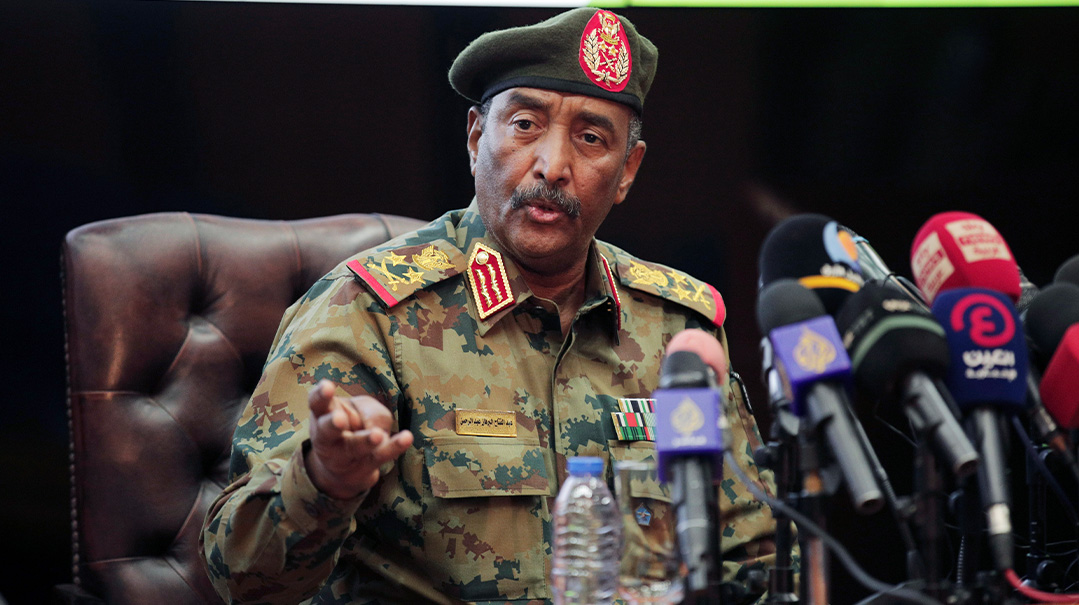 Photo: AP Images
O
ne of the four Arab countries that joined the Abraham Accords with Israel is now effectively being pushed out — by the United States.
Sudan, which was the fourth and last Arab country to join the accords in late October 2020, underwent a military coup a year later that removed the civilian government that approved the Accords. Now, in response, the US has frozen several promises for assistance made by President Trump to secure Sudan's joining the Accords.
"The United States strongly supported the decision of Sudan's civilian-led transitional government to improve the country's relationship with Israel and applauded the specific commitments that both sides made in that regard," a State Department spokesperson said last week in a statement. "Regrettably, the decision by Sudan's military leaders to seize power on October 25 has made any further progress in improving these countries' relationship unsustainable. Any moves made in this regard by Sudan's military leaders would not enjoy credibility with the Sudanese people."
The statement specified several aid programs for Sudan that would be paused, including wheat shipments, and called on Israel to join in the international chorus pressing for Sudan's military leaders to cede power to a credible civilian-led transitional government. The spokesperson went on to say that the US would continue to look for other opportunities to expand the Abraham Accords.
Dan Arbell, a scholar-in-residence at the Center for Israeli Studies at American University, tells me the US decision is based on American national security and human rights considerations, as the US views the actions of the ruling Sudanese Sovereign Council, as well as the Sudanese security forces, with grave concern. But he warns that the American actions will likely put Sudan's participation in the Abraham Accords on indefinite hold.
"The decision will certainly not help advance Israeli-Sudanese normalization, which has been pretty much stuck since it was first announced in October 2020," he says. "While the government in Jerusalem has direct channels of communication with the leadership in Khartoum, the US role is critical and in its absence advancing normalization is difficult."
Jonathan Schanzer, senior vice president at the Foundation for Defense of Democracies in Washington, points out that Sudan has been in disarray since before the normalization agreement with Israel was signed. But he is not sanguine about the State Department's current approach.
"From all appearances, the Sudanese government is not likely to find its footing any time soon," he says. "But it's a mistake to push this government away. Until recently, Khartoum was an ally of Iran, and it was supporting terrorist groups across the region. Washington should be working to keep that from happening again, despite the current government's glaring deficits."
(Originally featured in Mishpacha, Issue 914)
Oops! We could not locate your form.
>