| Washington Wrap |
US 1, Iran 0
| January 15, 2020
The regime is in a more perilous position than ever, and its nerves are growing unsteady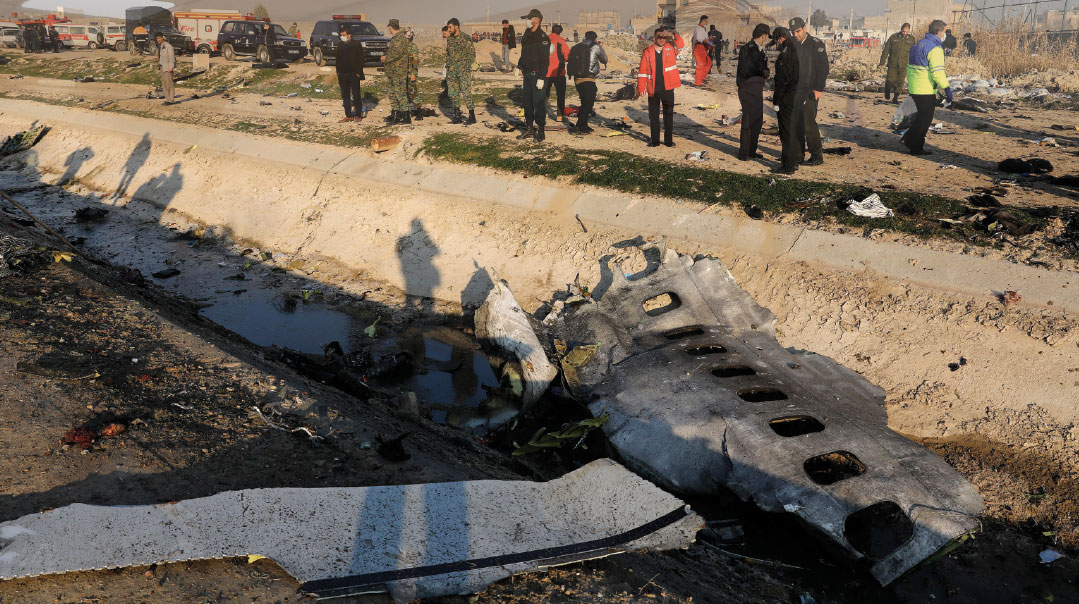 It's hard to sum up the recent flareup between America and Iran, because the situation might have changed dramatically by the time the ink on this text is dry. But with all necessary caution, ten days later, it seems the threat of war raised by the targeted killing of Qassem Soleimani was more illusory than real.
The Iranian response — rocket fire at coalition bases, which received advance notice — was obviously intended to signal to the Iranian public that Soleimani's death had been avenged.
But in reality, not only did the retaliation fail to produce a single American casualty, but Iran now finds itself in an even bigger crisis over its admitted downing of a Ukrainian passenger plane, which killed 176 people. Iran's Revolutionary Guards (IRGC) admitted its forces mistook the plane for a hostile aircraft conducting reconnaissance over a "sensitive IRGC military center." Not only is Iran facing condemnation from countries whose citizens were killed on the aircraft, the Iranian public is also outraged over the incident, and is calling for the regime's ouster.
The regime is in a more perilous position than ever, and its nerves are growing unsteady. Evidence of the ayatollahs' impaired judgment could be seen last week, when the regime arrested the British ambassador for filming rioters on the streets. That isn't the way to convince Britain to abide by the 2015 nuclear deal, which Iran is now breaking with greater frequency in order to persuade Europe to provide economic benefits.
In this context, the hysteria of some Democratic congressmembers last week, who warned of "World War III," appears somewhat pitiful. Legislators went so far as to pass a House resolution opposing escalation with Iran. Meanwhile, it seems both countries are looking for excuses to ease tensions. If there's no further escalation, Trump can indeed congratulate himself on a significant accomplishment and Democrats can once again be blamed for fanning hysteria for no good reason.
(Originally featured in Mishpacha, Issue 794)
Oops! We could not locate your form.
>