| US Midterms: 2022 |
The Midterm Verdict on Trump Is in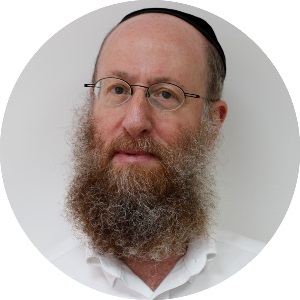 | November 9, 2022
If you gave me a choice this morning, I would rather be in DeSantis's shoes than Trump's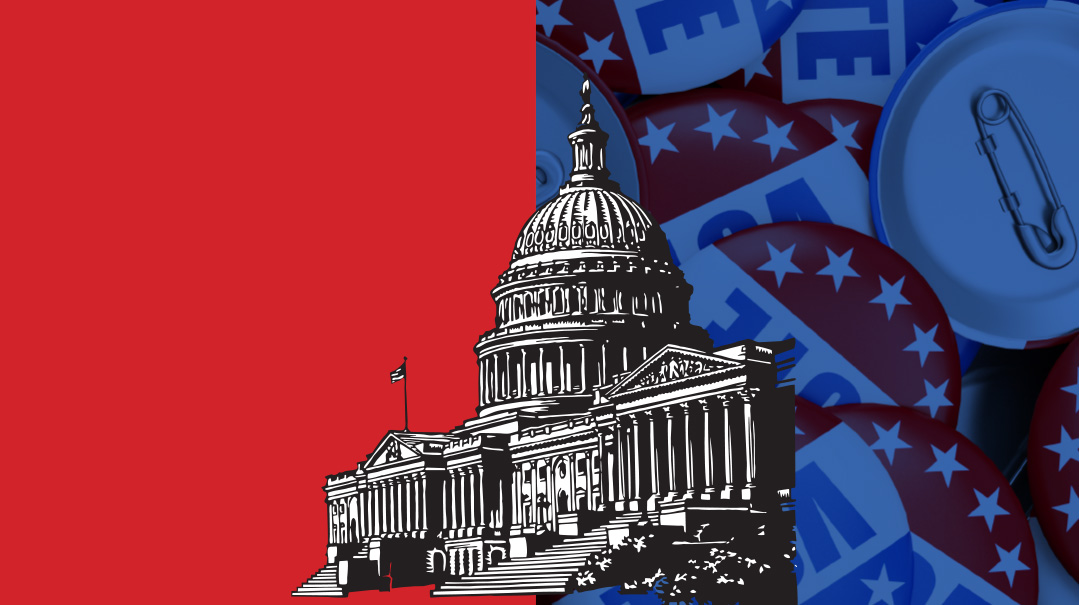 When Donald Trump announced that he voted to reelect Ron DeSantis as governor of Florida, it was not because he is a DeSantis fan.
Trump would love nothing more than to see DeSantis — his potential 2024 presidential rival — remain governor, to give him a clear path to winning the Republican nomination.
Trump hinted broadly at an Ohio rally this week that he will announce his candidacy next week, but if you gave me a choice this morning — after being awake most of the night on Israel time watching election returns — I would rather be in DeSantis's shoes than Trump's.
After DeSantis' landslide reelection victory, he can make the case that only he is capable of building a broad coalition of voters, Republican and Democrat, that can sweep Republicans into the White House in a red wave that pollsters were certain we would see this morning, but crashed long before it hit the shore.
DeSantis won by some 1.5 million votes, compared to his meager 30,000 vote victory in 2018. He won 16% of the vote in majority-black precincts and almost 65% of the Hispanic vote — two voter blocs that are a must-win for any candidate, but especially for a Republican.
Candidates who Trump endorsed had mixed results. Trump's biggest failure was in the commonwealth of Pennsylvania, where Democrats flipped a vacant seat from Republican to Democrat. Mitch McConnell would say "I told you so," as Trump's handpicked candidate, Mehmet Oz, lost to Democrat John Fetterman, despite the fact that Fetterman suffered a serious stroke in the spring and barely campaigned.
Trump's man in Ohio, J.D. Vance did defeat Democrat Tim Ryan, but that seat was already held by Republican Rob Portman, who had retired. For the GOP, however, this was an important hold.
One of Trump's comrades in arms when it comes to election denial, Doug Mastriano, lost by 14% in Pennsylvania's gubernatorial race, while two other gubernatorial candidates who Trump considered a nemesis because they battled his election fraud claims — Georgia Republican Brian Kemp and Michigan Democrat Gretchen Whitmer — both won second terms.
In the race for the White House in 2024, Trump still has to be considered the favorite, but his wings were clipped by the Republican's underwhelming performance in a midterm in which they were predicted to win big.
Republicans are on the verge of recapturing the House of Representatives, but only by a slim margin of a handful of seats, and not the 30- to 60-seat majority that many pundits and Republican party leaders were predicting,
In the Senate, control might once again come down to a December 6 runoff in Georgia between the incumbent Democrat Raphael Warnock and his Republican challenger Herschel Walker.
What to Keep Your Eye On
At 6 a.m. EST, Democrats and Republicans have each won 48 Senate seats. Results in four states are outstanding. The same states that schlepped out the counting in the 2020 presidential election are at it again, and it may take a few days, and possibly even one more month until we know which party will control the Senate.
Here's who's leading as of now, and when we might expect final results.
*Wisconsin — Incumbent Republican Ron Johnson has a 30,000 vote lead (1%) over Democrat Mandela Barnes with 98.4% of the vote counted. It might take until midnight Central time tonight to count the remaining absentee and early ballots, most of which are from heavily Democratic Milwaukee County, but even those might not be enough for Barnes to overcome the deficit.
*Arizona — Incumbent Democrat Mark Kelly holds a 110,000-vote lead (6%) over Republican Blake Masters with 62% of the vote tabulated. We probably won't know the final results until Friday because of printer difficulties making life miserable for automated vote-counting machines in Maricopa County, the state's most populous county. This is an instant replay of 2020. Gotta get it right next time, folks.
*Nevada — Republican Adam Laxalt has pulled ahead of incumbent Democrat Catherine Cortez Masto by 23,000 votes, or almost 2.7% with 72% of the vote counted. Nevada has until Saturday to count mail-in ballots postmarked on or before Election Day. They usually skew heavily Democratic, so it's still a roll of the dice to see who will win. The race included three "third-party" candidates, plus Nevada's ballot has a provision for voters to choose "none of these candidates." Close to 10,000 voters opted for that one.
*Georgia — With almost 98% of the vote counted, incumbent Democrat Raphael Warnock led Republican challenger Herschel Walker, the former NFL star running back, by 35,000 votes, or less than 1%. This race could go into sudden death overtime, as Georgia law requires a candidate to win 50% of the vote plus one to be declared the victor. With the clock running out of time, Warnock won just 49.42% of the vote. A sizable number of yet-to-be-counted absentee ballots come from heavily Democratic counties in and around Atlanta, but Georgia's secretary of state has already told the media to prepare for a second round of voting on December 6.
Oops! We could not locate your form.
>