| US Midterms: 2022 |
No Red Wave, but Definitely a Black One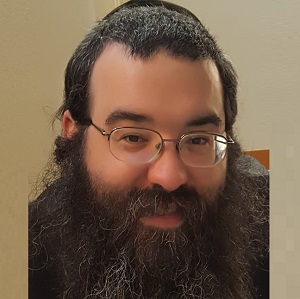 | November 9, 2022
Republicans may be disappointed at the outcome of Tuesday's election. But for the Orthodox community, it was a grand slam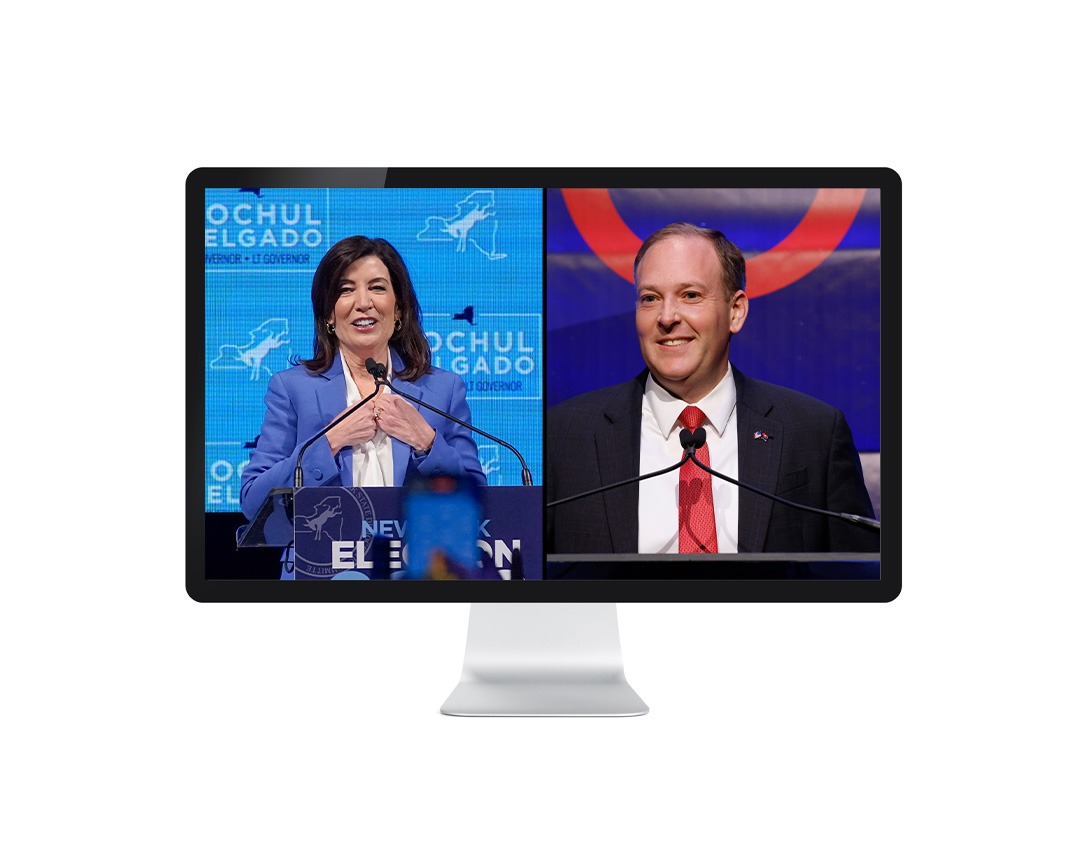 Forget what you heard anywhere else. Republicans may be disappointed at the outcome of Tuesday's election. But for the Orthodox community, it was a grand slam. Records for voter turnout weren't just surpassed, they were swept aside in a stampede. It will be hard for any politician to ignore the community in the future, askanim suggest.
Here are five takeaways that came to mind as I watched the results trickle in.
1) Slumbering No Longer
The sea of black hats that headed to the polls was not just unprecedented, it was unexpected as well. For years, a 15 percent turnout in frum areas was the high water mark. "If we get that number," one prominent askan deeply involved in get-out-the-vote efforts told me just Monday, "I'll be thrilled."
Instead, the 48th Assembly District, which covers Boro Park, got an eye-popping 50 percent — about 29,000 of the district's 59,000 registered voters showed up at the polls, and the coming days will reveal how many more voted by absentee ballot.
"Awakened a sleeping lion," tweeted Chaskel Bennett, an Agudath Israel of America trustee.
There are three reasons for these numbers.
Firstly, the anger many felt at former governor Andrew Cuomo, for targeting frum neighborhoods during Covid and ghettoizing them into the infamous "red zones," never really dissipated. Hochul has distanced herself from her predecessor, but said nothing about the policy at the time, and has not since apologized for making the community a target.
Secondly, the state's recently approved regulations on yeshivos incensed the community and created a significant amount of anxiety. They had submitted 300,000 comments — the vast majority against any government interference — and then watched incredulously as it was passed anyhow. Not many knew or cared that it was the independent Board of Regents that approved the regulations, and not the governor. They just saw that there were two candidates on the ballot: one who was outspoken on the issue, and the other who could barely bring herself to publicly praise a yeshivah education.
Thirdly, the national attention focused on frum areas fascinated people. Was this the first time a president had personally called a rebbe to ask him for an endorsement, as Joe Biden phoned the Skverer and Vizhnitzer Rebbes? Biden was followed by likely soon-to-be House speaker Kevin McCarthy, who personally came to New Square to lobby for the Rebbe's support for his own candidate. He was turned down, the Rebbe explained, since he had already given his word to President Bill Clinton.
What an election season this has been.
2) "I Never Saw Such Lines"
Anger, however, does not translate into votes, as any askan will dryly note. This is the first time that a group of activists did more than bombard email servers with urgent notices or place ads with Rav Moshe Feinstein's psak to vote. Instead, they hit upon the innovation of phone banks. Spearheaded by Yossi Gestetner in Monsey, Avi Schnall in Lakewood, and Josh Mehlman in Flatbush, they rented halls, provided food, and got local Bais Yaakovs to send over groups of girls, who made contact with tens of thousands of voters.
In Boro Park, about 25,000 people were reached. In Flatbush, 10,000 calls were made. In Lakewood, about 12,000 calls went out. Agudah sent out 13,000 text messages in the days leading up to the election.
The effort showed.
"I never, ever saw such lines at the polling site in all the years I've been doing this," the manager of one of Boro Park's voting areas told one askan. "People just kept coming and coming and coming."
3) South Brooklyn's Red Wave
Two years ago, Cuomo confined us into the red zones. Today, we painted those districts red. The thinking went that the community would vote for Lee Zeldin with the same numbers that it awarded Donald Trump two years ago — in the 70 percent range. It went much farther — 90 percent of the vote in Boro Park's district went to Zeldin.
While Zeldin ultimately lost, the waves of votes he washed along with him swept other longtime Democrats into defeat — including some who were longtime friends of the Orthodox community. People came to the ballot and just marked Republicans straight down the line.
This was fatal for Assemblyman Steve Cymbrowitz, who had represented parts of Flatbush since the death of his wife, Assemblywoman Lena Cymbrowitz, 22 years ago. He lost to his Republican opponent, Michael Novakhov, by 19 percentage points. And in the district containing parts of Bensonhurst and Boro Park, Assemblyman Peter Abbate lost his bid for reelection after having been in Albany since 1986. In Queens, Assemblywoman Stacey Pfeffer Amato lost her contest.
These losses have hit askanim hard, particularly the loss of Amato, who has been one of the community's closest allies in Albany, and Cymbrowitz, who as chairman of the Housing Committee has been extremely helpful to Orthodox interests and needs.
"This is devastating," one askan told me. "Near catastrophic," another said.
4) How Zeldin Came So Close
No Republican, we've been reminded in virtually every article, has won a statewide race in New York in two decades, and none stood a chance now, especially since the 2018 election colored the state a bright progressive blue.
Yet a MAGA Republican — an "ultra MAGA" Republican, as Governor Kathy Hochul insisted on referring to her opponent, Lee Zeldin — who refused to certify Joe Biden's election in 2021, and appeared to stand against everything New Yorkers held dear, is currently within five points of the incumbent Democrat.
The tight race showed that, for one thing, personality matters. Hochul, who had a huge built-in advantage in a state where Dems outnumber the GOP two to one, was a uniquely poor campaigner, when she campaigned at all. Until two weeks ago, when polls began showing a potential Zeldin surge, she persisted with a Rose Garden strategy of not interacting with voters and just blanketing the airwaves with ads depicting her opponent as an ultra-conservative who wants to ban abortion.
She also refused to be interviewed. I can reveal that ahead of her primary election in June, her campaign promised me an interview. (At least two other frum media outlets received the same promise.) When that failed to materialize, I posted this on Twitter. I was contacted immediately by the campaign to assure me that the the interview was still on and would take place before the general election.
It never happened.
Zeldin, on the other hand, proved to be an energetic campaigner, appearing at subway stops to highlight soaring crime statistics and the fear people felt boarding trains. He made himself available to community leadership and newspaper editorial boards. People heard their concerns in his voice and responded.
But he peaked too early. Polls once showed him above the magical 30 percent he needed to win in New York City, but he did not reach that level in actual votes cast, and could not make up the difference in vote-rich upstate areas and Long Island, where his base was.
5) So, What's Next?
Several askanim I spoke to in the hours after the election said that the frum community's turnout allows them to forcefully make the case for more services and more recognition of their rights. They noted that along with the numerous endorsements that various kehillos gave to Zeldin came support for a host of Democrats as well, such as Senator Charles Schumer and Attorney General Letitia James.
Yossi Gestetner says he wants to expand on the phone banks for coming elections. "Hopefully," he says, "there will be enough time and resources to contact 60,000 Orthodox Jewish households, which would be a reach of 120,000 potential voters, and then a larger reach down the road."
Pinny Ringel, the Democrats' new district leader in Boro Park, says he's been in talks with the neighboring district leader, Councilman Kalman Yeger, about getting more polling sites and workers to Boro Park for future elections.
"My goal," Ringel says, "is to show political leaders in Brooklyn, 'Look, my community comes out and votes.' Hopefully, next time they will look at out 30,000 votes and say, 'Hey, maybe I can get those if I work with the community.' "
Oops! We could not locate your form.
>