| US Midterms: 2022 |
So Much for the Red Wave  
| November 15, 2022
To understand why the actual result was more of a mild ripple, we need to look behind the numbers and trends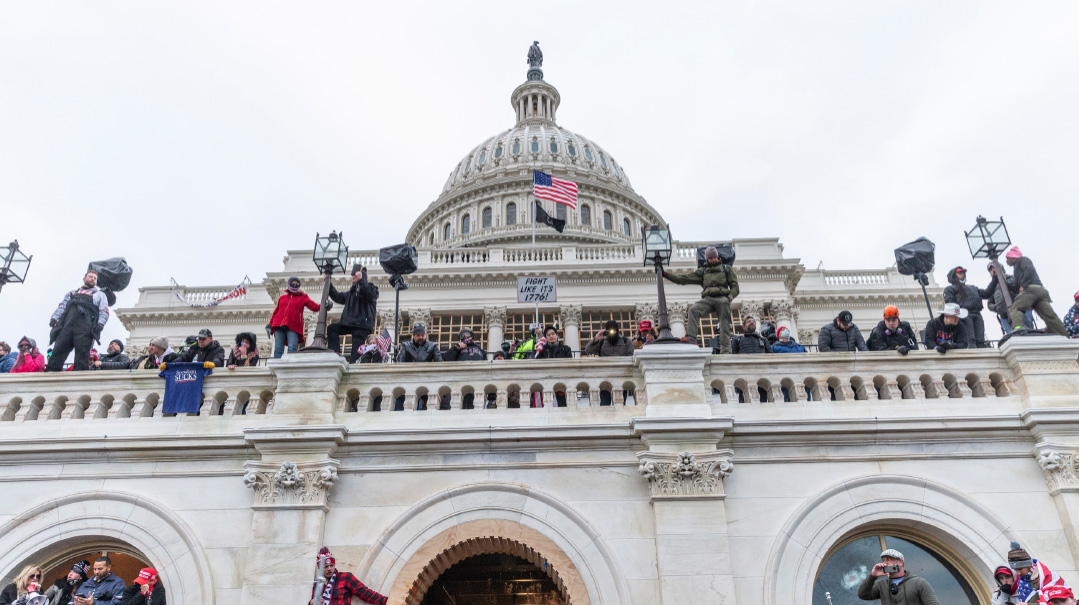 For months we were told to expect a "red wave" — a Republican rout of Democrats in Congress — in the 2022 midterm elections. To understand why the actual result was more of a mild ripple, we need to look behind the numbers and trends. While some factors are obvious, others may be less intuitive. What are the main takeaways?
Gen Z Turned Out
One reason the red wave did not materialize was that Gen Z — the media's nickname for the demographic cohort born after 1996 — voted. Young people are historically seen as less motivated to vote, and all the more so in midterm elections like these, when the president is not on the ballot. However, in the two last midterm election cycles, the Democrats were able to turn out Gen Z voters in high numbers, making them a significant voting bloc.
The Center for Information and Research on Civic Learning and Engagement at Tufts University estimated that 27% of people between the ages 18 and 29 cast ballots in 2022, "making this the midterm election with the second-highest youth voter turnout in almost three decades," and that "youth turnout was even higher in some battleground states." The time with the highest turnout was 2018's "blue wave."
An NBC News exit poll found that 63 percent of Gen Z voted for Democrats, compared to only 35 percent who voted for Republicans. For Democrats, turning out young voters seems to be a top priority for future election cycles. If they succeed, it could shape the electoral map for years to come.
Abortions Trumped Inflation
The Supreme Court's decision to reverse Roe v. Wade was a major issue in several Senate, gubernatorial, and House races. The conventional wisdom was that in a year with inflation at 40-year highs, the economy sliding into recession, and Wall Street in bear market territory, Roe would become a secondary issue. That was not the case.
Several states put Roe on the ballot, directly or indirectly. In North Carolina, for example, Democrats fought to take the state legislature to prevent a super-majority in favor of an abortion ban that could have bypassed the Democratic governor.
In Pennsylvania, Republican gubernatorial candidate Doug Mastriano was the most anti-abortion candidate in a swing state. His opponent, Josh Shapiro, made it a campaign issue, which helped cement his victory, specifically in suburban areas. The trend also helped incumbent governor Gretchen Whitmer to clinch another term in Michigan.
Voters Rejected Extremisim
In the key states of Arizona, Nevada, and Pennsylvania, Republican candidates promoted or supported the theory that the 2020 elections had been stolen. That backfired.
Two years after Biden's victory, most of the public rejects those views and wants to move on from the 2020 election into the future. Voters wanted to hear concrete plans to address the rising cost of living, not about how Trump allegedly won in 2020. Democrats hammered election deniers and made "the future of democracy" a primary campaign issue.
Republicans suffered critical losses in must-win states. They lost the races for secretary of state in Arizona and Nevada — the office responsible for certifying elections — and major gubernatorial races in Pennsylvania, Michigan, and Wisconsin.
Where to Spend?
The Democrats also successfully presented challenges in races that were leaning toward Republicans — such as the Senate races in Ohio, North Carolina, and Wisconsin. These races ended up as GOP victories at the end of the day, but because they had become competitive, the Republican Senate Leadership Fund had to spend heavily to secure those victories.
In Ohio, for example, the fund reportedly supported Senator-Elect J.D. Vance with $40 million in ads. The question is whether the massive spending in those races prevented Republicans from spending on more competitive races such as Georgia, Nevada, Arizona, and New Hampshire.
Democrats can make the case that having close Senate races in Ohio and North Carolina helped them turn out more voters in general, which allowed them to win three congressional swing districts, such as North Carolina's 13th district and Ohio's 1st and 13th.
(Originally featured in Mishpacha, Issue 936)
Oops! We could not locate your form.
>