| The Lens |
The Lens: Issue 943
| January 3, 2023
As the kol Torah boomed around them, the young college student discussed a variety of topics with the venerated rav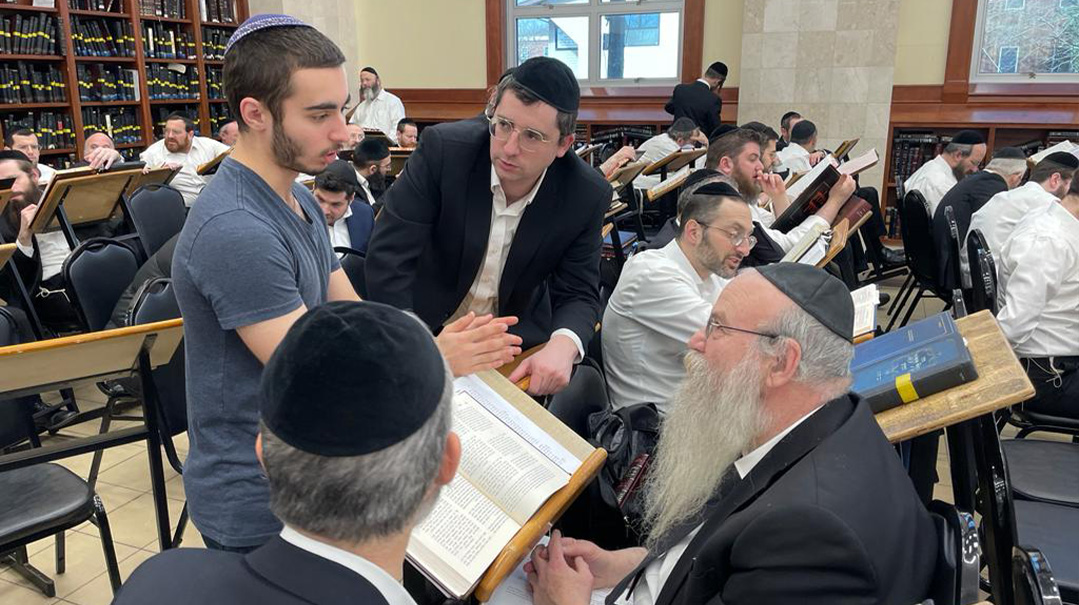 AT the Lakewood Fellowship, a program ran by Torah Links, a division of Olami, college students converged on Lakewood for their winter break and spent a good part of their weekend learning in Beis Medrash Govoha. One student was paired up with Ezzy Katz, a well-known commercial real estate broker, and mentioned that he would like to speak to a rav. Katz brought the student over to Rav Simcha Bunim Cohen shlita, the rav of K'hal Ateres Yeshaya, who spends his mornings in Lakewood's famed yeshivah.
As the kol Torah boomed around them, the young college student discussed a variety of topics with the venerated rav, and at one point, the boy brought up the perils of today's technology-obsessed generation. Smiling, the Rav pulled out a notepad with phone numbers on it and showed it to the student. "You know why I have this?" asked the Rav. "It's because I don't have a cell phone!"
(Originally featured in Mishpacha, Issue 943)
Oops! We could not locate your form.
>