| The Lens |
The Lens: Issue 940
| December 13, 2022
Silver encasement or velvet covering, when it comes to Torah, it's the internal that matters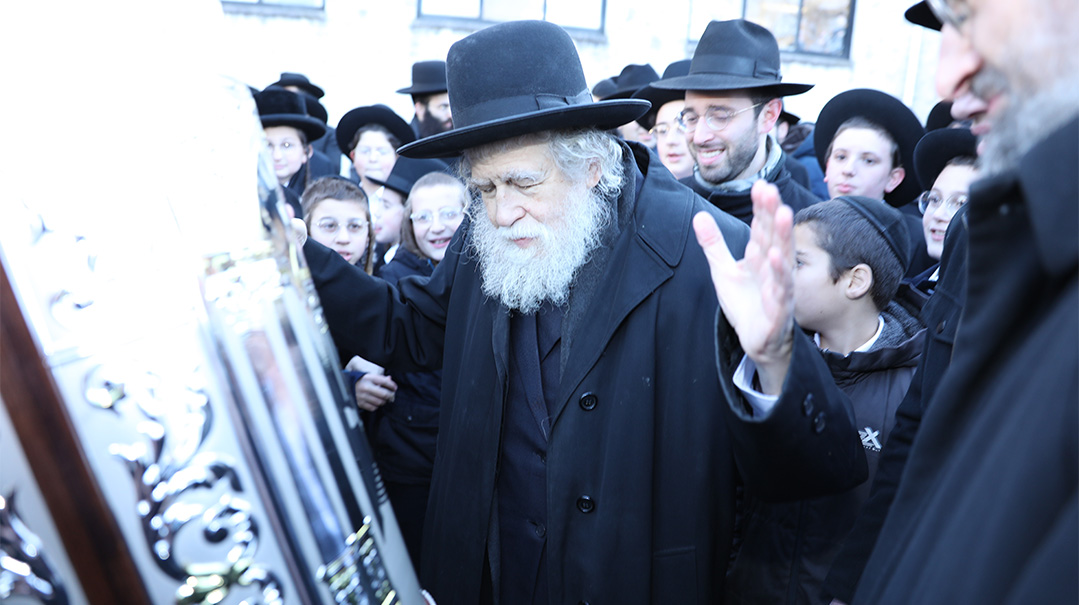 Photo: Avraham Elbaz
The sefer Torah held tightly in Rav Yisroel Neuman's arms was encased in a silver, cylindrical case, not the standard royal velvet mantle, as per the custom of the Sephardic shul hosting the hachnassas sefer Torah. But that didn't stop Rav Neuman, the venerated — and Ashkenazi — rosh yeshivah of Beis Medrash Govoha from dancing with unbridled fervor in honor of the sefer Torah and the kehillah welcoming it. Because silver encasement or velvet covering, when it comes to Torah, it's the internal that matters.
(Originally featured in Mishpacha, Issue 940)
Oops! We could not locate your form.
>