| Kitchen Encounters |
Thanks for Dinner!
| January 25, 2022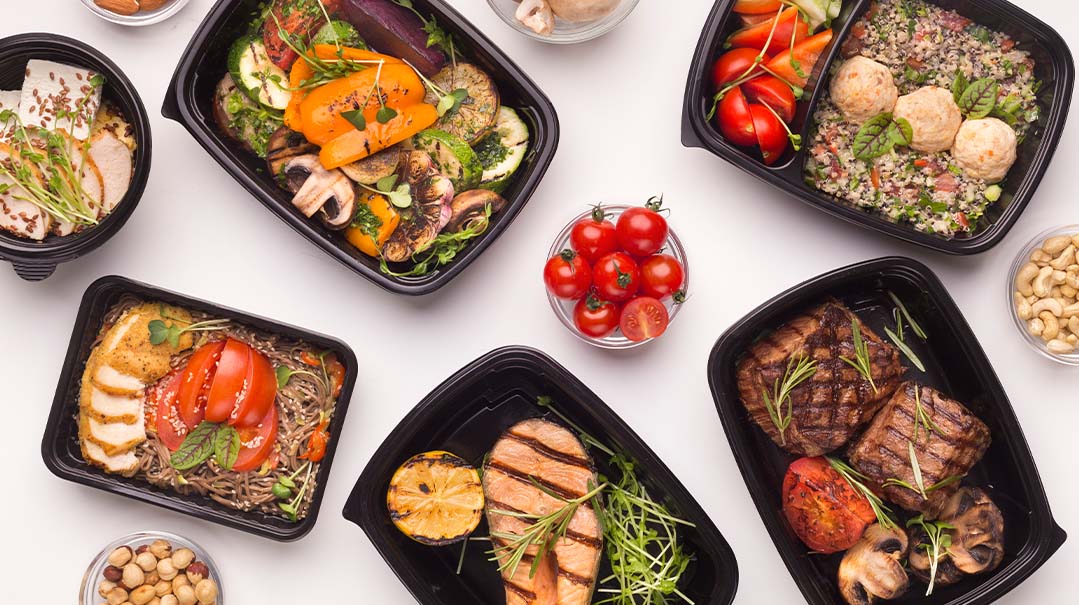 We often try to brainstorm among the meal givers, what we can send that people will appreciate, but we don't always know what the recipients' reactions will be. This time, we approached the receivers and asked them for some guidance on how to send the right things.
Find Out What We Want
Check for allergies.
Confirm number of people in the house.
Send basic, simple foods. Fancy and unique dishes may not work for kids or picky eaters. The last thing a family wants is to have to scramble when the food that arrives is too (anything)…
Think beyond the immediate. Frequently families get way more than can be eaten in one sitting (see above). Think about sending something that can be easily frozen and reheated for a day down the road when the meals have stopped. Or reach out two or three weeks later and ask if a meal might be welcome now that life is busier and the official meal train is over.
Don't go overboard, especially during the week. This isn't a competition; it's a chesed. Don't send six courses for a Tuesday night, since storing leftovers becomes a big issue. And no one wants to throw things out and seem wasteful or ungrateful.
If you're busy, as many moms and working moms are, consider sending something simple from a restaurant or providing a meal together with another family. Recipients appreciate the help, but don't want people inconveniencing themselves too much on their behalf.
Send separates. For example, salad components: kids can eat the cucumbers and/or peppers and parents can mix it all together with fun dressing. If you're making something with pasta, send some plain pasta as an option for kids.
Find out if the family would appreciate help other than food — help with homework, taking kids to a park or out on an outing, shopping, or even inviting kids for a Shabbos lunch. Pick them up and deliver so Mom and Dad can have some downtime.
—F.S.
Keep It Simple
I've been coordinating meals for many years, and the most common sentiment I hear is this: simple! I can't stress it enough. People receiving food usually feel better when the sender sends regular food that didn't take her the whole day to prepare. Also, kids are a lot more likely to eat simple foods than fancy ones. If we take away the pressure to impress, ladies will offer to help out much more often.
—B.R.
Unexpected Gestures
The meals I appreciated most were the unexpected ones. Like the salads and a muffin that came at lunchtime out of the blue one day, long after the meals had stopped coming. There's something so touching and thoughtful about a single quart of soup that's dropped off on a random day without notice or fanfare, just a message, "I'm thinking of you." I also appreciated it because I know that friend did what she could. Even if she couldn't make a full supper, she extended herself in a way that worked for her.
—T.B.
Don't Overdo It
Don't send too much! I feel so bad when someone sends too much food that they really worked hard on, when there's new food coming in every night and the older food never has a chance.
—S.R.
Allow Me to Communicate
I received suppers for many weeks when my son was in the hospital. I loved when people asked me what my family likes. I never want to impose it on anyone, but it's a way for me to communicate to them what I know will go over well.
—E.G.
DIY Meals
I loved when things came DIY (like DIY burger night, or salad bar, or even tacos) so that each person can customize their own. The food also stayed fresher that way because everything went back in the fridge in its original containers.
—M.Z.
Packaging Matters
I got meals over a long period of time, and I always noticed the packaging. The meals that came with special attention to neatness and cleanliness were really appreciated, since cleanliness is super important to me. Many paper-goods stores carry to-go containers in different sizes and shapes so that the food looks extra fresh and feels like it's coming from a restaurant. It really gave me the feeling that I was getting an extra treat.
—G.K.
Let Me Know in Advance
A friend once texted me a head's-up of what she planned on sending and when she was going to drop it off. I appreciated that so much because I never knew if supper would arrive at my door that day or not. There were times when I took pans out of the fridge to scramble something together at 4:45, thinking the woman must have forgotten, only to have someone walk in the door at 5:00 p.m. with pans and pans of fresh food.
—R.D.
Regular Comfort Food, Please
We've had a lot come through our door. The best suppers are the ones that offer more than one choice. Sometimes soup was a solid second option for my kids if they didn't like the main dish. Sometimes it was the chicken, sauce free, so it was more kid friendly. Some people think sending supper is a demonstration of their culinary talent, so they send a patchked thing, but really we just wanted regular comfort food.
—N.G.
(Originally featured in Family Table, Issue 778)
Oops! We could not locate your form.
>