| Washington Wrap |
Take the Focus off the Haters
| July 31, 2019
"We should be focusing on the people who have taken the lead"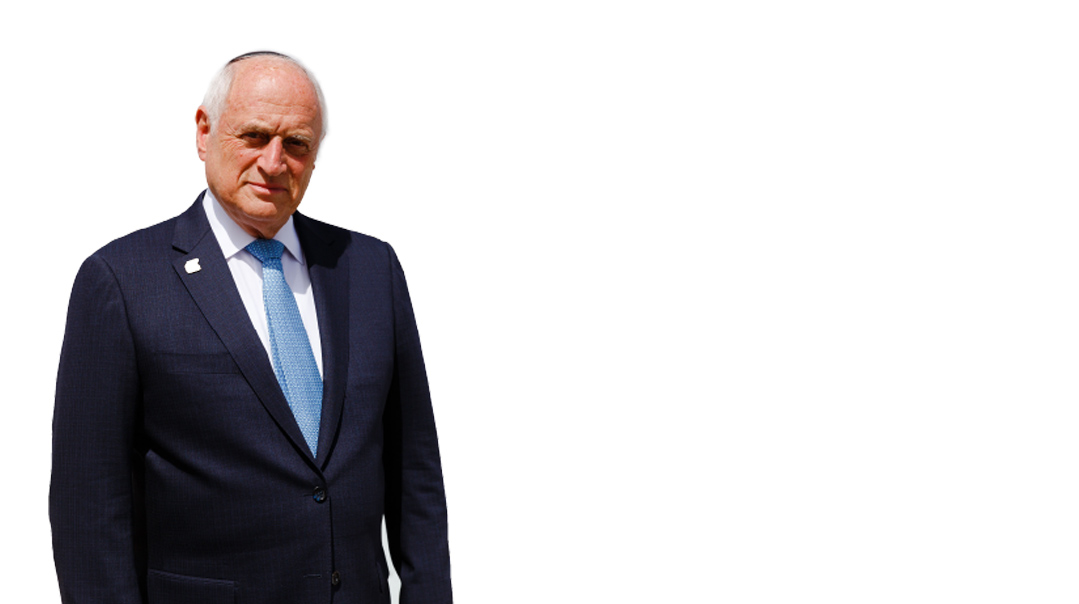 At an event last week in the Russell Senate Office Building in Washington commemorating the 25th anniversary of the AMIA bombing in Argentina — an attack that killed 85 people and injured 330 — I spoke for a few minutes with Malcolm Hoenlein, the executive vice chairman of the Conference of Presidents of Major American Jewish Organizations. The event was sponsored by the Center for a Secure Free Society and featured headline speakers Sen. Ted Cruz of Texas and Principal Deputy Assistant Attorney General John Cronan.

We are here commemorating an act of terrorism in Argentina, but lately there has been a rise in attacks on Jews in the United States, especially in New York. How concerned are you?
"It is a very dangerous trend. It's rising in elementary schools, high schools, and colleges. We see it in communities, we see it in the media, we see it in entertainment, we see it in culture figures, we see it in boycotts of Israel by entertainers. It is manifest in many ways.
"The rise of Jew hatred — which is a more appropriate term than anti-Semitism, which is antiseptic — is of great concern. Next week we are bringing together representatives of more than 50 Jewish organizations to outline a plan on what is being done and what can be done and how we can maximize our resources and reinforce our efforts. It's clear that people across the board — across all religious, political, ideological lines — get it. Anti-Semitism is a serious threat today."

Where is this anti-Semitism coming from?
"The sources are many. It's from the left, it's from the right, it's from minority communities, and it's from the Muslim communities. And you can trace some of it to Iran and to the Palestinian Authority, which is behind a lot of the BDS efforts. It's a confluence of factors and elements that come together with a common position, and that is hatred of Jews. But it's not just Jews who will pay the price. We know that from history.
"The fact is that now, you see the open expression of anti-Semitism. People no longer feel the restrictions that they once felt. There isn't a morning when I come to my office that we don't have reports from college campuses of physical assaults.

"The vast majority of harassment attacks against Jews are not reported. So when you see this sharp increase – an 80% increase in hate crimes in New York, 67% against Jews — when you see the overall number of incidents in Europe and elsewhere is up, it has to stop. It can be done only by a concerted effort, and the obligation is not only on the Jewish communities. American leaders must declare what they will do and how they will fight it. No more meaningless words. We want clear action. The anti-BDS resolution Congress passed this week is significant."

What is your take on the Democrats' position on Israel? On the one hand, there were 175 members who cosponsored the anti-BDS resolution. On the other hand, some on the progressive side are sponsoring a pro-BDS resolution.
"We should take the focus off the handful of hateful and ignorant lawmakers. We build them up the more attention we pay them. We should be focusing on the people who have taken the lead. Members of the black caucus and others who voted for the anti-BDS resolution who are standing up for Israel or visiting Israel all the time. These are real heroes and we have to put the focus on them instead of the others."
(Originally featured in Mishpacha, Issue 771)
>