| This Way That Way |
String beans
| January 6, 2021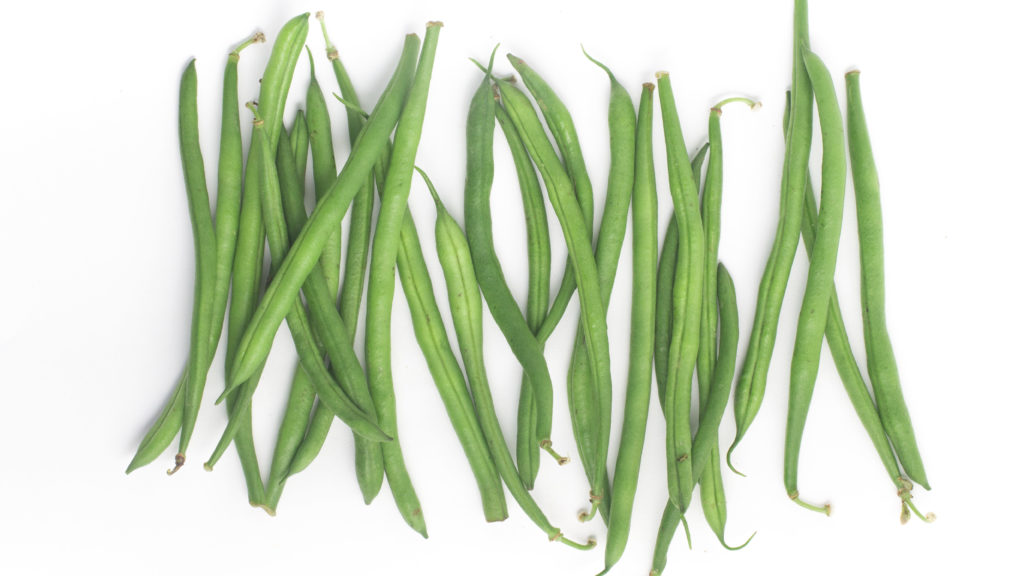 String Beans
Sautéed, baked, or crunched on raw, green beans are a household staple. While some cooks just sprinkle with some salt and add a drizzle of oil, others have come up with unique ways to spice them up. Here are some recipes that integrate a bit of both.
Don't Spill Those Beans
Raw green beans are actually a bit toxic. Nothing dire will happen from eating them, but cooking breaks down the toxins and makes them safer to eat.
Green Thumb
Green beans are the third most popular vegetable grown in backyard gardens, after tomatoes and peppers. They're easy to grow in the right conditions.
Otherwise Called
The name "string beans" comes from a fibrous string that once ran along their seam. This string was noticeable when you snapped off the ends, leading to the nickname "snap beans."
Tons of Onions String Beans
Recipe by Chanie Nayman
My husband loves anything with as many sautéed onions as possible, and that's how I used to serve these string beans. Adding the meat makes it addictive!
Serves 6
1 12-oz (340-g) bag string beans
3 medium onions
3 Tbsp oil
1 lb (450 g) thinly sliced pepper steak, or any similar meat
1 heaping tsp sea salt
roasted salted sunflower seeds
Place string beans in a large frying pan and cover generously with water. Add salt and bring to a boil. After 3–4 minutes, remove string beans from heat and place in a bowl with ice water to stop the cooking. (They will be on the crispier side, but if you are rewarming for Shabbos they will cook more then.)  Drain the ice water from the bowl and set aside.
Slice onions into small half-rings. Sauté in oil over medium heat for approximately half an hour. Remove from pan and set aside. Add thinly sliced meat to the pan, and sauté for half an hour. Add string beans and onions and remove from heat. Season with sea salt. Right before serving, add the sunflower seeds.
Sheet Pan Green Beans and Turkey
Recipe by Miriam (Pascal) Cohen
This quick and easy recipe is a really delicious way to get dinner prepped in just minutes!
Serves 4
1 lb (450 g) green beans, trimmed
1 lb (450 g) cooked turkey breast, one large piece cut in chunks (I used Hod Golan brand)
¼ cup olive oil
2 Tbsp honey
2 Tbsp mustard
2 Tbsp balsamic vinegar
1 tsp kosher salt
½ tsp dried oregano
½ tsp dried parsley
¼ tsp black pepper
3 cloves garlic, minced
Preheat oven to 400°F (200°C). Line a baking sheet with parchment paper and place green beans and turkey on it. Set aside.
In a small bowl, whisk together remaining ingredients. Pour mixture over green beans and turkey; toss to coat evenly. Bake for about 40 minutes, stirring halfway through, until green beans are crunchy and turkey is beginning to caramelize.
Plan ahead: This is best served fresh. If you have any leftovers, you can reheat them, uncovered, on a baking sheet, until heated through.
Olive and Lemon Green Beans
Recipe by Rivky Kleiman
In my family we call these "Huvie's green beans" because she brought us this recipe. Trust me, it's a keeper!
Serves 8-10
2 lbs (900 g) green beans
¼ cup olive oil
1 Tbsp lemon juice
1 clove garlic, crushed
1 tsp sea salt
½ tsp oregano
½ tsp basil
Blanch the green beans in salted boiling water for 3 minutes. Drain the green beans and set aside.
In a small bowl, mix oil, lemon, garlic, and spices. Pour dressing over green beans and toss before serving.
(Originally featured in Family Table, Issue 725)
Oops! We could not locate your form.
>