| A Promise Kept |
Stitches across the Divide | April 5, 2020
I can feel the strain through the thread. I am over effusive; she is cordial. Don't touch me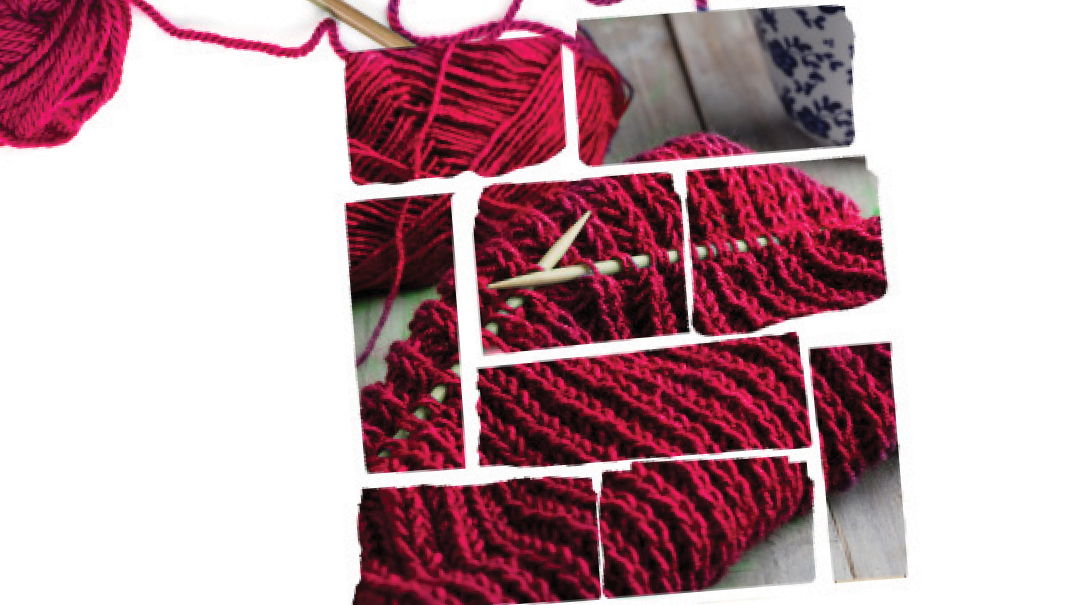 My laptop's acting up, and I don't have the patience to take it back to the store. Calling customer service means the evening on the phone. This may just need a simple tweak. Nava would know.
Nava. I haven't been in touch with her in over two years. She's an old friend, a dear friend, a techy geek with a high-fangled coding job somewhere in the teeming city. A job that may or may not be connected with her being far from our world right now. She's drifted from Yiddishkeit, but apparently, she's just an e-mail away.
She helps me with my issue over e-mail. I can feel the strain through the thread. I am over effusive; she is cordial. Don't touch me. Let's talk cyber-problems and work, nothing personal.
My daughter is playing at my feet as the e-mails go back and forth. Ten months old and Nava doesn't know she exists.
Back in the day, she loved kids. Even as a high school girl she had the patience to play with kids, to find a baby fascinating. She couldn't have changed at the core. And besides, she was my friend, she deserved to know.
I add it as a postscript to the e-mail I'm writing: PS, thought you might like to know that I had a baby a little while ago.
I attach a picture.
I don't expect much back — her response will range from silence to so cute.
A couple hours later she responds. I'm into crocheting, recent hobby. I'd love to make your baby something. A hat, perhaps?
I feel bad. It's the beginning of spring, my daughter isn't as small as the picture makes her out to be. Nava probably thinks she's a newborn who needs a hat all the time.
I reread her e-mail. Realize that it's more than another project. It's a way of connecting, of investing herself in something for my baby.
She's quite big now, I write back, she doesn't really need a hat till next winter. But we'll appreciate it lots then.
She's cute, I'll make her something for then, she replies, and sends along a picture of her other projects so I can choose a style.
Why did she take up knitting? What is her schedule like that it leaves her with time for yarn and knitting needles?
She sends more photos of the different colors of yarn and we begin to talk of other things. Sentences about life, within the planning around a hat. I'm hypersensitive about being nosy or rude, not wanting to perpetuate the yachne stereotype. I feel like it's not only me, I'm representing us all — the class, the community.
I ask where she lives, but not whom she lives with, though the rumors abound. So much stepping around an elephant. But at least we are stepping. Some movement in the vacuous space between us. Is it going anywhere? Should it?
Nissan passes. I don't mention Pesach. I only hope that in the apartment where she lives — about an hour away, she's said — there's a box of Manischewitz matzos.
The conversation peters out and I wonder if the hat will ever materialize.
One day there's another e-mail. A sample. Appliqué options, flowers, and buttons. Honestly how much do I care about this hat? It'll probably be too thick, too small. I could buy the same thing for a few pounds. But it's not about that; I realize how much the connection means to her.
In the middle of the summer, when no one needs a hat, she texts me that it's ready. She's coming to bring it over.
Apparently, she comes to the area every so often to see her family. Great news, I thought she'd rejected them. They'd thrown her out. But heartstrings have a way of playing on their own.
She turns up at my home, after three years of not being here, and knocks on my door. I blink and prepare for pants or piercing, fangs. But she looks nondescript. Black, straight skirt, gray pullover. All shapeless, blah, hair half obscuring her face. Now you see me, now you don't. There's nothing overtly irreligious about her, but the nuances are out of the window and there's something about her that screams "not from here."
She sits awkwardly, and we chat in a contrived way, grasping for safe topics.
She tells me of a job interview she's had. She talks fast and clipped, hardly making eye contact. I'm probably the first friend in the community she's returned to visit. It's a strained 15 minutes.
She plays with my daughter for a few moments, tries the hat on her head, and is gone.
I look out of the window, watching as she blends into the fog. A woman at home in the shadows.
The visit should have made us closer, but over the summer, we're not in contact at all.
Spring, summer, vacation. Sea and sky and a little girl growing and exploring and reaching hands into the sand, into the world. One day, when the blustery rain returns to town, I get her winter coat out. And I remember the hat in the back of the closet.
Cream with a turquoise flower. Flawless knit. Softly and carefully crocheted.
The hat is slightly small on my daughter, but she wears it and grins up at me. My heart stretches, something coming together. Who knows where Nava's now? But her handiwork sits on my daughter's head like a promise.
(Originally featured in Family First, Issue 688)
Oops! We could not locate your form.
>