| A Promise Kept |
Blanketed in Love | April 5, 2020
Baba's loving sentiments that the all-but-forgotten promise conveyed were dear to my heart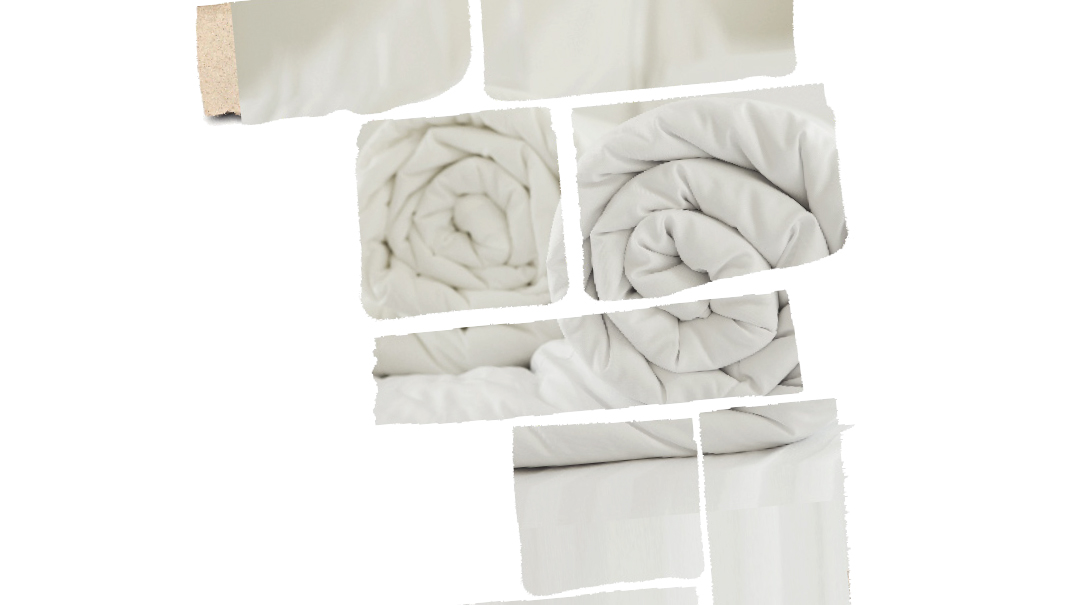 I was a teenager living on Long Island, close to an hour away from the hub of greater metropolitan New York, when I chose to attend a Bais Yaakov in Brooklyn for high school.
Although there was a school bus that brought several of us hick-towners to Flatbush and Boro Park daily, I was excited to stay at my grandparents' home, a ten-minute walk from school, several times a week.
My gracious grandmother made up the pretty little pink-and-cream bedroom. It became my own, replete with my aunt's beautiful old vanity, flowered linen, and an extra heavy, puffy, real down blanket.
Oh, how I loved that comforter. And my grandmother loved how much I loved using the "puchene kuldra" as she called it (in Yiddish? Polish? A combination?). I felt pampered, like a princess, as I drifted off each night in regal comfort.
As soon as the winter winds blew into Brooklyn, my grandmother climbed her ever-ready step stool and removed my puchene from its cozy, moth-ball-filled summer home to air it out.
I think it was that spring of tenth-grade that, taking such pleasure under that duvet, I decided to use it all year round, pumping up the air conditioning in the little room on warm nights so that I could still luxuriate under my puchene kuldra.
Baba went along with it, clearly enjoying my enjoyment.
It must have been just around then that Baba affectionately promised 15-year-old me that she'd buy me my own set of down blankets one day when I'd get married. The sentimental notion lent a rosy haze to a far-off and dreamy future.
Following my seminary year away in Eretz Yisrael, I again started staying over at my grandparents' house a few times a week when I came to Brooklyn to attend Touro College. Once again, my puchene lay ready for me, inviting me to snuggle beneath it. A year passed, then two, then five… then more. Who remembered that Baba had once laughingly promised me my own set?
Well, I did, but it hadn't been mentioned in years and I was moichel — of course I was. At the time, I knew it really was the thought that counted. Baba's loving sentiments that the all-but-forgotten promise conveyed were dear to my heart.
And then came that magical day I got engaged. I threw myself into the preparations for the wedding and married life in a whirlwind of excitement. We were soon off to Yerushalayim to start building our nascent home on holy ground.
When my husband of a few weeks and I came for our good-bye visit at the home of so many wonderful days and luxurious nights' sleep, Baba handed me a nondescript white envelope with my new last name on it printed in her curled, loopy European script. "When you get settled, make sure to buy the puchene…" she said simply.
Inside the envelope were two crisp $100 dollar bills.
Twenty-plus years later, winter or summer, as I drift off at night in my home half a world away from Ocean Parkway, for a few glorious seconds I'm still a beloved and pampered granddaughter nestled in my puchene koldra, filled with goose down and my Baba's love.
(Originally featured in Family First, Issue 688)
Oops! We could not locate your form.
>