| Feature Articles |
Staying Power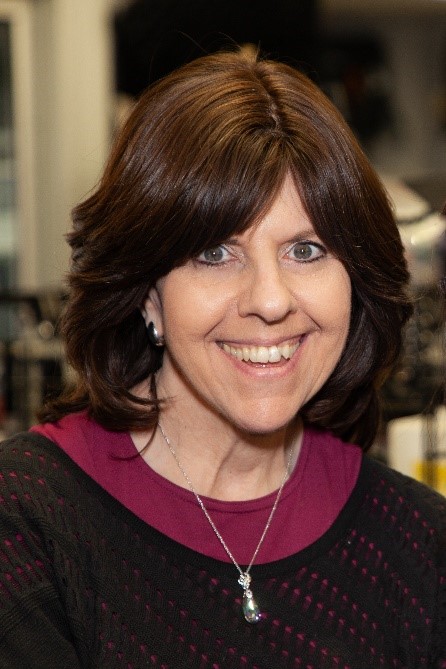 | May 22, 2019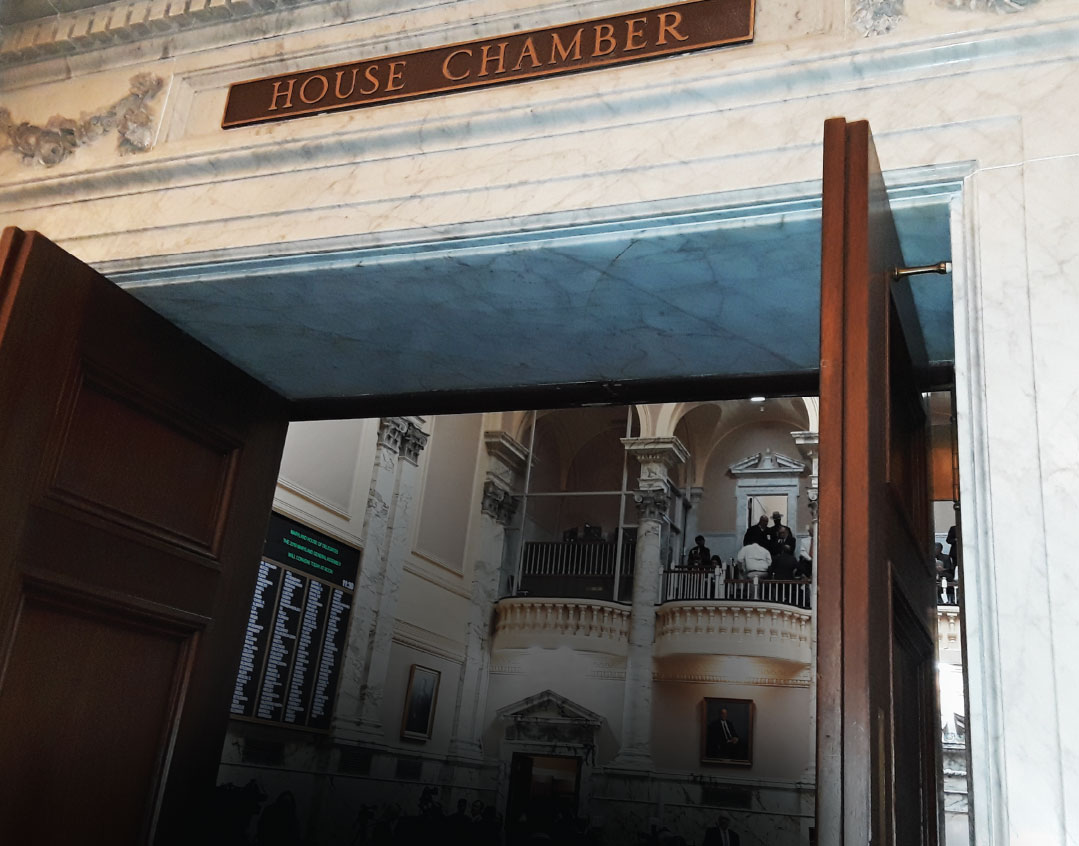 M
arveling over the large ionic columns, regal carpeting, and marble-lined chambers of the Maryland State House — the very building where General George Washington resigned his commission as the Continental Army's commander — I realized that Maryland's new state delegate, Dalya Attar, is making history, too.
At the age of 28, this Bais Yaakov alumnus is part of the freshman class that boasts the legislature's largest group of female lawmakers to ever serve in the Maryland State House. But her biggest claim to fame is being the first elected Orthodox Jewish person to serve in the Maryland legislature, and the highest-ranking elected Orthodox Jewish female in US history.
Shortly after her first session, Dalya shares what motivated her to enter the world of politics and how she manages to juggle professional and family life.
Throwing Her Sheitel into the Ring
Dalya has always paid close attention to the news. "For years, every Friday night after my father and brothers gave a devar Torah, I'd say, 'It's my turn,' " she recalls. "Then I'd give a summary of the political events from that week, adding in my opinions about what happened.
"At first, my siblings were annoyed that I'd ramble about politics when everyone else just wanted to enjoy their Shabbos meal. But eventually, it became a ritual. And after a while, my parents and my siblings would ask questions, and my speeches turned into a family political discussion.
"My interest in politics never subsided," she continues. "It got to the point where my family would tell me, 'Instead of just talking about it, you might as well do something about it and get involved.' And that's exactly what I did. My parents tell me that from 12 years old I was already saying, 'One day you'll see me on TV making a difference in politics.' And now, that statement has come true."

Dalya credits her parents as her role models. "Both my parents are very hard workers and very ethical people. They taught me that in order to be successful, I have to work diligently, and make sure to never forget my values." Dalya's father, who is a chef for The Associated: Jewish Community Federation of Baltimore, left Iran to attend college in the States and had planned to return. Had he done so, he would probably have been arrested or killed. Luckily, he was granted amnesty and stayed in America. Dalya's mother, a medical technician, is a native of Morocco. She and Dalya's father met and married in Baltimore.
"Just watching my parents working as hard as they possibly could to give us what we needed and make sure we were taken care of helped me get to where I am now," Dalya says. "They were always very supportive of everything I wanted to do — whether it was going to college or law school or running for office."

Family Comes First
Dalya and her husband, Asaf, who works in real estate development, were neighbors growing up. Today, they have two children, a six-year-old daughter born during Dalya's first year of law school, and a five-year-old son, born during her third year of law school.
"Balancing my profession with being a wife and a mother to my children is very difficult, but when you have the drive to make it work, it's possible," Dalya says. "The legislative session is only 90 days long, so for three months I am extremely, extremely busy in Annapolis. The rest of the year, I'm busy too, but I'm primarily local."
During the three months when the legislature is in session, Dalya takes a leave of absence from her job as an assistant state's attorney for the city of Baltimore — she generally prosecutes cases involving felony narcotics and gun possession — to work at the Maryland State House in Annapolis. When the legislature isn't in session, she's constantly meeting with constituents to hear their concerns, working on legislation that she will introduce or vote on during the session, tracking the legislation's progress, and doing research.
"My mother picks our children up from school, every day, and she and my mother-in-law help watch them," Dalya explains. "Having babysitters and a mother's helper also helps, but the reality is I get very little sleep during the session, because I'm constantly running around."
Preparing for Shabbos, especially on a short winter Friday during the January-to-April session, is especially challenging. "On Friday morning, before I leave for Annapolis, I make sure to put up my cholent," says Dalya. "Thursday night, I stay up until whatever time I need to, cooking for Shabbos. I also do a lot of online grocery shopping.
"On the weekends I do a lot of advance preparation, making sure I have everything for the week. I'll even get my kids' clothing and lunches ready the night before, so if I need to leave early, it'll be ready for them."

Long-Held Dream
From the time she was in middle school, Dalya decided she wanted to specialize in criminal law. She honed the skills she'd need as a lawyer by joining the school debating team and went to work at a law firm at age 17. She stayed there throughout the seven years she was at law school.
Looking back fondly on her days at Bais Yaakov of Baltimore, Dalya says, "I definitely owe a lot to my Bais Yaakov education, from the academics to the importance of mutual respect and following rules. For example, the school was strict about our uniforms being worn properly and always looking put together, and that's important in the workforce too. Additionally, my school offered me academic challenges and accelerated classes that taught me good study habits and reading comprehension and writing skills that proved to be especially important for my career of choice."
Dalya chose her law school classes with an eye on working in criminal law and then entering politics. She ran in her first election in November 2018, for one of the three statehouse seats in Baltimore's 41st District. She managed to clinch the number one spot, with more than 26,000 votes, surpassing even longtime incumbent Samuel Rosenberg, who is the House chair of the Joint Committee on Administrative, Executive, and Legislative Review, and has served since 1983.
"I couldn't have done it without the support of my family, friends, and the community as a whole," says Dalya. "They helped me along the way in what turned out to be a very competitive race. Campaigning is extremely taxing on the candidate and his or her family and friends. Knowing that I had many supporters kept me going."
Dalya campaigned not just in the heavily frum parts of the district, but also in parts where few, if any, Jews live. She knocked on doors and attended community meetings and events. "Although our frum community comprises a large percentage of the population, reaching out and resonating with every resident in the 41st Legislative District was important for me, to be a representative for everyone.
"I didn't expect campaigning to be that difficult," Dalya admits. "I worked full-time in a law firm while in law school every night and had my two children, and I don't recall those days being as challenging as my campaigning days. In the beginning of the campaigning period, it was very tough for my family, and for me, emotionally. I recall countless times where I broke down and said, 'This is more than I can handle.' The nights with no sleep, the nights in front of the computer with my eyes closing, the nights sitting with my team, strategizing…"
Dalya recounts that something hit her a couple months into the campaign. "I said to myself, 'I can either continue complaining that it's just too difficult, or quit. Continuing to complain should not be an option. It won't get me anywhere.' And that's when I realized I didn't want to quit. I was going to do this, and I wasn't going to let it break me down. And that's exactly what I did, and my family, team, and I came out of it stronger than ever."

Legislative Lessons
As one of the youngest legislators, Dalya feels her youth works to her advantage in bringing fresh, new ideas.
"I don't believe my age is a hindrance," she says. "There's a learning curve for any new legislator, regardless of age. There are legislators who have been around much longer than me, and the way the system works in ingrained in them. Like any new legislator, I need to learn how the system works. Yes, legislators who are older than me may have been around longer and experienced more of life, and may know more about certain topics than I do, but I can assure you from my experience that there are topics I'm an expert in that they know little about. No one is an expert in everything, regardless of his or her age. We all have to learn from one another."
Dalya shares a lesson she learned while running for office: "Everything is a balance — you can't have too much of one thing and not enough of another. You have to learn when it's family time, it's family time, and when it's work time, it's work time — and I have designated times for both. If you don't learn how to balance the two, it will be very difficult to be successful."
Growing up in a Bais Yaakov environment, Dalya never had to worry about making it home in time for Shabbos or missing something that took place on Shabbos. For the last two years, however, these things have been on her mind weekly.
"Nearly every week there's an event on Shabbos I need to attend, and every week I respond to the call, text, or e-mail invitation saying that I can't make it because I'm a Sabbath-observing Jew. In the beginning, it weighed on me all Shabbos, knowing my ten political opponents were at these events while I was not. I wouldn't enjoy Shabbos because instead I'd be worried about what was taking place when I wasn't there. But after my election, I realized that even with missing so many campaign events on Shabbos, I came in first place out of eleven candidates, because if Hashem wants something to happen, it will happen. Hashem has a plan for me."
For frum girls interested in pursuing a career in politics, Dalya advises, "You face many obstacles when you step out of the box to do something different. You can't be afraid of what others, people in your community and people in the outside world, will say or think. When you're an elected official, when you're in the public eye, you need to be able to handle a lot of critics. People constantly talk about you, whether positively or negatively. You need to be honest with yourself and know whether or not you can handle it."

A Capital Kiddush Hashem
Dalya is the only frum person in the Maryland state legislature, and her needs for kashrus and leaving early on Friday to make it home for Shabbos are new concepts to her colleagues in Annapolis. Still, she says, "everyone respects the fact that nearly every day, I sit in meetings where everyone is eating the catered lunch, and I'm sipping a cup of water. They respect the fact that I value my religion."
When some legislative votes were scheduled on Shabbos, Dalya faced a new challenge. "I had to stay there at those times, and work out with my rabbanim and the General Assembly leadership to make the voting halachically permissible."
Concludes Dalya, "It's not an easy job at all, but there's a lot of good that can be done in my position. That's what I love about it most."
(Originally featured in Family First, Issue 643)
Oops! We could not locate your form.
>