| Job Search |
So, You Want to Be a… Grocery Store Manager 
| August 10, 2021
A grocery store manager oversees the general operation of a food store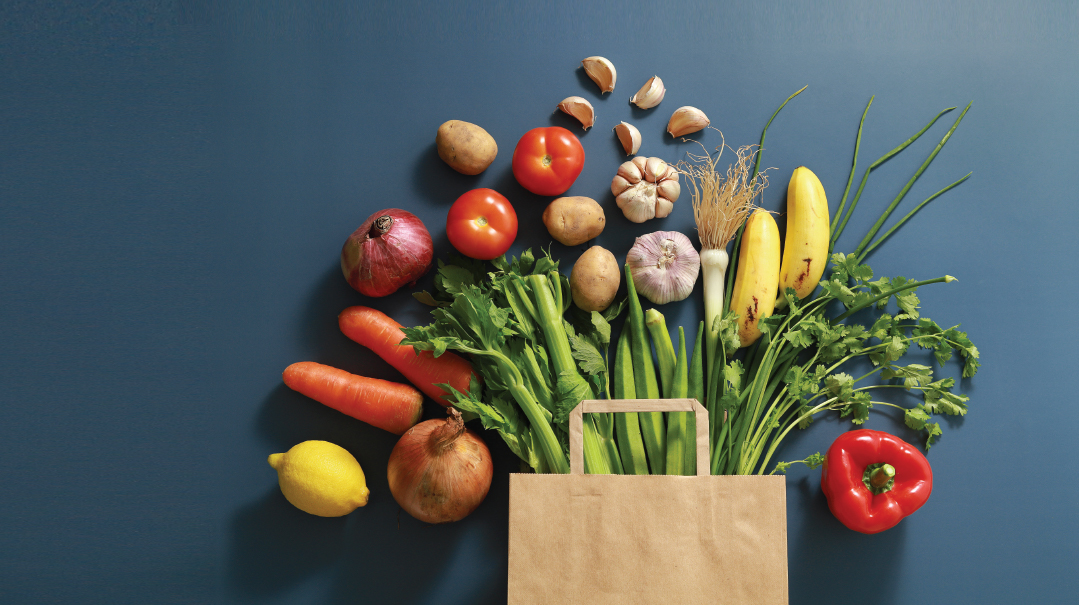 How much money can you make?
What type of training will it take?
And what does the job actually entail?
Read on to find out whether this is the job for you
What will I be doing all day?
A grocery store manager oversees the general operation of a food store. Responsibilities include the financial aspects of the business, such as managing budgets, keeping sales records, pricing items, analyzing profitability, negotiating with vendors, and managing vendor relations. It also includes overseeing employees, and, depending on the nature of the position, dealing with customers to maintain client satisfaction.
What kind of training do I need?
No formal educational degree is necessary; training in this field is provided on the job.
What can I expect to make?
Median wage in the US: $58,000. (Wages in the New York area or other large metropolitan areas can be much higher, between $100,000 and $200,000.)
How much direct control will I have?
The scope of responsibilities depends on the size and type of store one works in. In a small grocery, the manager personally oversees the entire operation, whereas in larger supermarkets and retail chains, there are usually separate front-line managers for each department, supervised by higher-level managers who deal with the general operation.
Do I have the personality for it?
A good grocery store manager must be a good communicator, adept at multitasking, skilled at conflict management, and able to maintain one's cool under pressure (or when dealing with an angry customer.) Having a sharp memory is also a plus.
TALES FROM THE TRENCHES
three store managers DESCRIBE THE HIGHLIGHTS AND THE CHALLENGES
SHIRA NACHBAR
Hollywood, FL
Store Manager, Grove Kosher Market, Hollywood, FL
Graduated from: Touro College, BA in psychology
Years in Field: 1
My Typical Day at Work
While my day differs dramatically depending on the time of year (for example, there's a big difference in kosher store traffic between a Monday morning in the dead of summer and a Friday afternoon right before Pesach), the general responsibilities are the same. My day usually starts at 8 a.m. with a quick walk-through of the store to make sure everything is in order — e.g., that there are no leaks in any fridges, all the freezers are at the right temperature, and the registers are clean.
I then run through the previous day's reports, and take care of getting all of my invoices to our bookkeeper. The rest of the day I spend checking orders from vendors, ordering new items, hopping on a register if we have a line backing up, preparing online orders that come in, managing our Instagram, making sure my staff is working and happy, handling customer service, and, of course, schmoozing with customers. When the store gets really busy, I also become a traffic cop: "Register 4 is open!" "Next on Register 1, ten items or less!" You need a loud voice for this job.
How I Chose the Profession
It chose me. Literally! When I got furloughed from my bookkeeping job last July due to Covid, I mentioned it in a joking way on Instagram. The Grove, which was one of my followers, reached out to me immediately to see if I would be interested in doing some posts for them.
When they met me, we clicked immediately, and they proposed that I become their store manager. I almost laughed aloud; I had no training and no experience.
The owner, Shlomo Goldman, a real mensch, said to me, "We don't hire based on experience. I can teach you everything you need to know. You have the right personality for the job and that's all we need to know."
So I took them up on their offer, and the rest is history.
The Difference between a Small Store and a Large Supermarket
We're opening up our sixth store right now (Cleveland, get ready!) and they range across all sizes. My store, the Hollywood location, is one of the smaller stores, and I see the difference is in how well I know my customers. They all know me by name and, for better or for worse, they all have my phone number. That tight-knit feeling wouldn't happen in a bigger store.
What I Love Most about the Field
It may sound clichéd, but I really do love helping people. There are so many opportunities — and not just with their groceries. For example, someone recently lost a very valuable item in my store. When she came back to look for it, I had it waiting right at the front of the store for her. She burst into tears and hugged me.
She said, "I ran so many errands today and I was hoping I lost this here, because this is the only place I knew I'd have a chance of finding it. When I grow up, I want to be just like you."
(For the record, she was at least 20 years older than me.)
It actually made me cry. I thought to myself, this is what it means to work for a Jewish establishment. We are part of something so much bigger than we realize.
What I Find Most Challenging about the Field
Busy season revolves around the chagim. I have young kids and preparing for the chagim is hectic enough as it is. On the plus side, working in a food store with takeout means that my family won't go hungry, at least. Shabbos and Yom Tov food is delicious whether I cook it or not! My boss, Rachel Yudewitz, is the COO of the company and also a mom. She gives me a lot of support when I struggle with the work-home life balance.
I also struggle with being a woman in what is perceived as a man's job. Sometimes men will use demeaning terms of endearment with me and ask to speak to my manager when I tell them that I'm the manager. But I don't let anyone walk all over me or my staff. If someone calls me "honey," I call them "sweetie pie" right back. I've unfortunately had to kick people out of my store for being disrespectful to my staff. I've also had to fire people on the spot for being disrespectful to customers. It goes both ways.
I'll Never Forget When
Right after the recent Surfside building collapse, I got a phone call from the vice president of the Miami Heat NBA team. He wanted to order challahs for the players to give to the Jewish families in Surfside that Erev Shabbos. I thought it was such a genuine and thoughtful gesture. He called me afterwards to thank me and told me the challahs smelled so good, he was disappointed he didn't get to try one himself. One of these days, I'll have to send a bunch to the arena for everyone on the team!
Something I Wish People Knew about Grocery Store Management
We put in hours of work behind the scenes so that our store runs seamlessly. It's like backstage on Broadway. What you're seeing when you shop is "the show," but there are dozens of people working hundreds of hours to make sure you have a great shopping experience.
The manager of the store is not your personal shopper. I happen to be easily accessible because I grew up here in Hollywood, so literally everyone knows me. People do abuse it once in a while with texts like, "Can you put aside ten fish heads?" The answer is usually no, unless it's a special circumstance. However, I always help when someone's in a bind.
My Advice for People Starting Out
Wear comfortable shoes and use a Fitbit just to see how many steps you walk! (On Erev Pesach, I walked eight miles just inside the four walls of my store.)
SOLOMON HEINEMAN
Monsey, N.Y.
General Manager, Seasons Supermarket, Clifton, NJ
Graduated from: Touro College, BS in business management
Years in Field: 15
My Typical Day at Work
My job as general manager is to oversee all store operations on the ground. This includes buying, product placement, sales, staffing, deliveries, and customer service. I'm also responsible for the financial management of the store to ensure that we're profitable — such as setting pricing and reducing expenditures and shrinkage (natural waste of items due to spoilage — common with grocery items such as fruit or milk). Above all, my job is to lead the staff with a positive and uplifting attitude.
My day begins with walking through the store to get a feel for what the customer will see. I take notes to follow up on items that require attention —  such as cleanliness, neatness, missing products that need to be reordered, or signage for prices and sales.
After that, I speak with each of my department managers to hear about any incidents that may have occurred or things that they need for their respective departments. We review their tasks for that day.
Following this, I go to the office to review with my staff their assignments for the day and any issues that need to be addressed (invoices, bills, inventory, etc.). Throughout the day, I make sure to walk through the store to monitor the general flow and follow up with all the departments.
Before leaving each day, I take another walk around the store to make sure everything was done and to close out that day's list.
How I Chose the Profession
I never planned on becoming a grocery store manager. I'd taken a job at Moisha's in Brooklyn as a front-end manager. I took a liking to the job, and especially enjoyed the challenge of handling a busy customer service and a large staff. When I moved out of Brooklyn, I was looking for a job with an easier commute, and a friend put me in touch with Mayer Gold, the vice president of operations of Seasons, who was looking for a store manager. With my college training and my work experience, he agreed to bring me in under his tutelage and helped train me for the position I now hold.
The Difference between a Small Store and a Large Supermarket
When you run a small operation, it's easy to be in control of all the goings-on yourself on a daily basis. With a large store, you need to rely on department managers to adequately and effectively run their prospective departments.
What I Love Most about the Field
The energy of the store before the Yamim Tovim. There's a special excitement in the air as the community shops to prepare for the Yom Tov.
What I Find Most Challenging about the Field
Training managers and employees to do an excellent job, and getting them to appreciate their hard work, takes a lot of time and patience. But you make it back exponentially, as they absorb your professional and positive attitude and reflect this to their coworkers as well — which, of course, ultimately gets passed onto the customers.
I'll Never Forget When
When Hurricane Harvey hit the Houston community a few years ago, we decided to do something to help the affected families. With the help of the community, we organized and shipped trailers full of food, donated clothes, and household items. It was a very proud moment for us and for the whole community as we showed our solidarity with our brethren, no matter the distance.
Something I Wish People Knew about Grocery Store Management
It's a full-time job and then some! Baruch Hashem, people always need food, and the store is open every single day, other than Shabbos and Yom Tov. From early in the morning until very late at night, even if I'm not in the store, I'm on call. Things always come up at the most inopportune moments, and they always need to be addressed.
My Advice for People Starting Out
Something I learned that applies to anyone who wants to be a great manager is: Don't be a boss; be a leader. While the results may look similar, a leader uplifts the people under him and this positive spirit makes them want to come through for him. Remember to always listen to employees on the ground; they have a realistic idea of what is actually happening and can help you determine if any changes or improvements need to be made.
LAZER DOVID ITZKOWITZ
Boro Park, NY
KRM Supermarket, Boro Park, NY
30 in the food industry, 23 in management
My Typical Day at Work
My general responsibilities are purchasing, pricing, and generally managing the daily operations of the store. Unlike in other businesses, in the grocery business you constantly need to be ordering new inventory — bread, milk, eggs. There is daily changeover, and we are always putting in new orders, restocking and replacing. Even the prices can change on a daily basis — especially since Covid started, there's been a large fluctuation in prices.
The first half of the week is slower, and dedicated to setting up the week — dealing with vendors, putting in orders, and setting up for the busy shopping days of Wednesday, Thursday, and Friday.
I mostly work in the office, and have managers under me who make the rounds of the store making sure the prices are correct, the displays are up, etc. My direct responsibilities are purchasing, approving, and putting through orders. I deal with the vendors, not with the customers.
How I Chose the Profession
My parents and grandparents worked in the food business, in both a retail and wholesale capacity, so you could say it's in my blood. When I was younger, I'd help out during particularly busy times, such as pre-Yom Tov, and I realized that I enjoyed it. My personality was a good fit for the job — I'm a good multitasker (which is essential) and I loved the constant activity. There's never a dull moment in this field.
What I Love Most about the Field
When you work in a community grocery store, you're more than just a store — you're a communal institution. Your customers feel a deep sense of connection to you and your business. People are always coming over to me — in shul, at a simchah — with a comment or suggestion, because they feel personally involved. There's no other industry that customers take as personally as their food — it's a family's biggest expense, and they also spend the most time shopping for it.
A community grocery store isn't just another store, it's a social hub. When my wife does her shopping on Wednesdays, she knows that she'll meet the other Wednesday regulars there. There's a personal connection.
What I Find Most Challenging about the Field
Trying to walk a fine line between the various vendors that we deal with. I work with several companies that sell me the same products, all of whom are in competition with each other. It's important for me to keep up good relationships with all of them.
I'll Never Forget When
We once received a letter with a ten-dollar bill inside. As a young child, the letter writer once took an item from our store without paying, and was now sending an apology and payment for the item. I still have that letter.
Something I Wish People Knew about Grocery Store Management
Our busiest work times coincide with the busiest times of the Jewish year — before Pesach, before Succos. While most people are busy with their own Yom Tov shopping, we're working hard to make sure everyone else has what they need for Yom Tov.
My Advice for People Starting Out
If possible, it's a good idea to work as a vendor before becoming a salesperson, so you can see the industry from the vendor's perspective and understand where they're coming from and what they want. This is what I did. Don't view the vendor as your opponent and your interactions as a game of who can get the most money out of whom. Realize that he's your partner — it's in both of your interests for your business to succeed. Treat him with the respect and the honesty that the relationship deserves.
(Originally featured in Mishpacha, Issue 873)
Oops! We could not locate your form.
>