| Job Search |
So You Want to Be an… Industrial-Organizational Psychologist
| July 11, 2023
Work settings can include: the manufacturing industry, health care facilities, large or midsize corporations, nonprofit organizations, and many more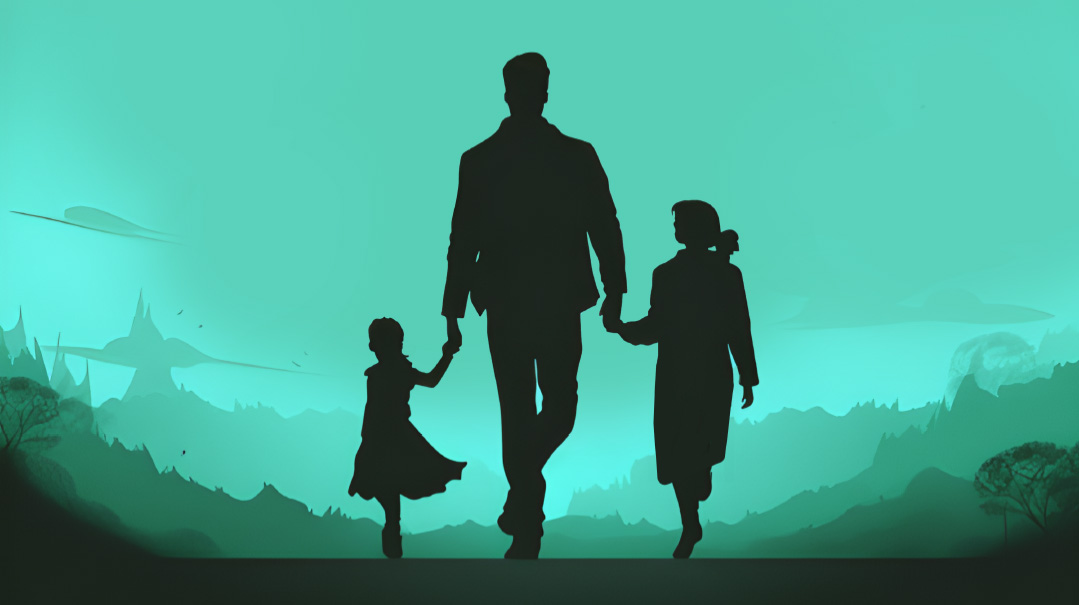 What will I be doing all day?
Industrial-organizational psychologists use psychological principles to improve flow and productivity in the workplace by studying employee behavior and attitudes and applying their findings to implement change and increase productivity and job satisfaction. They also provide training to corporate managers and collaborate with leadership to create policies and develop strategy that will improve overall workplace efficiency.
What kind of training do I need?
To become a licensed I-O psychologist, one must have a master's degree in psychology, with a focus on industrial-organizational psychology. However, many choose to receive a doctoral degree as well, in order to increase their earning potential. In addition, one must earn licensure in the state in which he practices, which typically involves taking an exam.
What kind of career options do I have?
At the intersection between psychology and business, the industrial-organizational field is growing significantly and offers a wide variety of career options. Work settings can include: the manufacturing industry, health care facilities, large or midsize corporations, nonprofit organizations, and many more. Some I-O psychologists will work as employees for larger businesses while others work as consultants, hired to solve a specific problem.
Some examples of jobs available to an I-O psychologist are:
human resources organizational development manager
talent management specialist
behavior analyst
human resources practice manager
consultant
research analyst
Do I have the personality for it?
A good I-O psychologist needs good critical thinking and logic skills and must be good at gathering and interpreting data. In addition, they must have good communication skills, high levels of emotional intelligence, be adept at understanding people coming from different social and cultural backgrounds, and have strong teamwork skills.
What can I expect to make?
The median US salary is $112,000.
Salaries are variable, depending on the position, years of experience, as well as degree level (master's versus PhD), with earning potential rising to $300,000–$400,000.
TALES FROM THE TRENCHES
FISHEL MAEL
Baltimore, MD
OWNER, Mael Consulting & Coaching
Graduated from: Wayne State University, PhD in I-O Psychology
Years in Field: 35
My Typical Day at Work
I started my career working for the US Army Research Institute before moving on to a large consulting firm in Washington, D.C. Several years after that, I opened my own Baltimore-based practice.
When I worked on projects for the government or for large organizations, I'd spend many days researching topics, developing surveys, analyzing results, briefing the clients' management, and writing reports or journal articles. I occasionally traveled to military bases or to government and private-sector offices to administer surveys and conduct focus groups and interviews.
In my current role, I spend a good deal of time coaching executives and managers in person or via Zoom. My work with them generally includes priority setting, career progression, management of relationships, communication with superiors and subordinates, and work-life balance. My consulting engagements with small businesses may involve going on-site to see the workplace in action or to meet with multiple members of the company; however, that is less common since Covid.
My responsibilities vary depending on the nature of the project. As a member of the Army Research Institute and the consulting firm, I often worked on major research projects that could last for multiple months or years. These projects sometimes required responses from hundreds of survey participants and required sophisticated statistics to interpret the data. Typical projects focused on selecting and promoting capable employees, improving leadership, and retaining staff.
I also worked on specialized studies. For example, while working with an organization helping at-risk children. I helped develop employee manuals and performance measures that enabled them demonstrate their effectiveness to sponsors.
Since starting my own firm, I occasionally work on research projects, but I spend most of my time coaching executives and managers or consulting for the leadership of nonprofit organizations or small businesses. These generally involve providing tangible solutions to issues of employee morale, company culture, or performance that can be implemented relatively quickly.
For example, the US Army was concerned about the large number of junior officers (lieutenants and captains) leaving the service prematurely, which threatened to deplete the pipeline of eventual senior leaders. I conducted a review of research on the subject, followed by interviews with current and previous Army human resources leaders. With this information, I developed a list of possible reasons for the departures and suggested solutions.
The client then asked my team to produce a video of former junior officers describing their misgivings about their early departure. I carried out in-depth interviews with 70 former officers and 20 of their spouses, eliciting their thoughts about why they left, what would have made them stay, and what they missed most. We chose a gifted film producer who helped select a diverse and articulate group of eight former officers and filmed them on location in Texas, California, Massachusetts, and Washington, D.C.
After incorporating the feedback of current officers, we produced a final draft, which was approved by the Army vice chief of staff and widely disseminated. Senior officers were encouraged to utilize the video to convince subordinate officers to reconsider leaving. Finally, I documented the whole process and presented the video and the report to our sponsors.
As you can see, there's no one "typical" day in this job; variety is a hallmark and a major benefit of this field.
How I Chose the Profession
I'd always been interested in the idea of helping people define their goals and devise strategies to reach them. I was also intrigued by what people did for a living and how they chose their occupations.
How I Chose My Specialty
One of my specialties addresses the topic of organizational identification (OID), the perception of being one with a larger entity. OID expresses itself in loyalty and commitment to a particular organization, be it a country, a company, a yeshivah, a shul, or a sports team.
Numerous studies show that employees who identify more strongly with their organization are more committed, have higher job satisfaction, and expend more effort for the entity. What puzzled me was why people choose to identify with and even tie their happiness to the wellbeing of an external entity. This fascinated me and continues to do so.
I've written several articles on the subject, and my work is considered foundational in understanding this concept. The scale I developed to measure OID is used worldwide; for example, I've had recent requests to use the scale from Turkey, Spain, India, the Philippines, and Indonesia. On a practical level, I've consulted to organizations on strategies for improving employee retention and to nonprofits to increase alumni or member commitment.
 The Difference Between "Industrial" and "Organizational" Psychology
The field has two sides to it. The Industrial or "I" side deals with how the individual employee navigates through an organization. It focuses on developing valid tools for recruiting, hiring, evaluating, promoting, and possibly firing individuals. For this branch of I-O, it helps to be able to enjoy (or at least tolerate) statistics and think critically. Potential candidates for this field also need to see the value in helping organizations be more effective in deciding whom they choose to hire and whom they choose to keep.
The Organizational or "O" side is more concerned with policies and behaviors that make working within an organization a positive experience. The focus is on promoting quality leadership and improving engagement and morale. It also assesses if the culture of a corporation or company encourages people to expend effort for their coworkers and the organization as a whole. It's much more people-oriented than a pure "I" side role. Personally, I have enjoyed working on both I and O projects over the years, and they often coexist in the same project.
 What I Love Most about the Field
It's fascinating to enter a struggling or toxic workplace and do the detective work to figure out what are the issues of concern, whether the situation can be salvaged, and what solutions would work best — such as hiring people with better or different skills, adding or improving training, or reassigning and clarifying roles and responsibilities. If the issues involve friction between key employees or teams, you have to help people take chances, bury resentments, and be open to different approaches.
I also enjoy being exposed to people in a wide variety of fields. I've worked with astronomers, real estate developers, attorneys, kiruv professionals, school administrators, and entrepreneurs, to name just a few. Each profession has its own specific knowledge, skills, culture, and language.
What I Find Most Challenging about the Field
This field was originally designed to service large organizations that have deep pockets to cover the costs for at least one in-house or consultant I-O psychologist. If someone lives in a city with large corporations or government offices, work can be relatively plentiful. In smaller cities, employers may feel they don't have the resources to invest in what they perceive as a more sophisticated "luxury" service. It's been an ongoing process to educate small business employers about how an I-O psychologist can adapt his skills to meet their needs as well.
I'll Never Forget When
While working for the Army Special Forces, my team was tasked with investigating why African Americans, although overrepresented in the Army, were underrepresented in the Special Forces. While reviewing the data from their previous trainings, we noticed that this demographic failed the Special Forces mandatory swimming test (administered on the third day of training) six times as often as their white counterparts, which disqualified them from progressing through the training.
Our ensuing research demonstrated that the main reason for this problem was the lack of opportunity to learn to swim, due either to a shortage of community swimming pools or because their parents had never learned to swim. Our conclusions led to creating greater opportunities for remedial swimming training for minorities attempting to join the Special Forces.
Subsequently, I was invited to present in a national summit of aquatics organizations (such as the US Olympics team), which led the US Swimming Hall of Fame to invite me to a conference on racial disparities in swimming, which led to my giving a keynote address at the International Lifeguards Association convention, which was followed by a contract with the Centers for Disease Control to conduct a job analysis for the lifeguarding profession.
When reviewing this circuitous chain of events, I'm amazed at the guiding hand of Hashem.
Something I Wish People Knew About I-O Psychologists
Most Industrial-Organizational psychologists do not work in what would traditionally be called "industry"!
How I've Seen the Field Change Over the Years
The advent of personal computers and Zoom (not to mention Covid) has drastically reduced the amount of time employees physically spend with their coworkers. This greatly benefits people who were often drained by commuting to work, but it may harm their ability to build work-unit cohesion and resolve conflicts. It also changes how we collect data and how we get to know our clients. It remains to be seen how we will adapt.
What used to be a handful of Orthodox I-O psychologists has now grown to dozens. I experienced moderate discrimination during graduate school and when looking for my first job. With the current push for diversity in the workforce, there is more tolerance for variations in schedules, clothing, and other aspects of lifestyle. Only time will tell if the dominance of some workplaces by progressive elements will result in less hospitable conditions for overtly religious people.
My Advice for People Starting Out
When considering the kind of job you'd like, think carefully about where you are willing to live. You also need to be comfortable working closely with people different from yourself for extended periods of time.
DOVID BECKER
Highland Park, NJ
LEARNING MEASUREMENT ANALYST, EY, Metro Park, NJ
Graduated from: Touro University, M.S., Mental Health Counseling and M.A., Industrial-Organizational Psychology
Years in Field: 13
My Typical Day at Work
For the past three years, I've been working at EY as part of the Research and Development team within the Learning Design Lab. My role as the learning measurement analyst is to measure the effectiveness of EY's learning programs — a program of corporate-specific training courses they offer to their clients and business communities throughout the world. The company offers many different types of courses on many different topics. Within a given year, I could be working on classes about taxation laws, finding your purpose in life, and tax and transition mentoring. This learning is now mostly offered online, with some local in-person classes as well.
My day-to-day responsibilities include consulting with the learning teams about how to measure their programs and interpret the data and giving recommendations on how to get more out of the learning opportunities. I also spend lots of time gathering and interpreting data, by conducting surveys and focus groups, and also by analyzing the company's own internal data, such as exit interviews and performance data. I then present the data to high-stakeholders — those who sponsored or are the catalysts behind the learning, usually senior members or partners of the firm.
While at first glance this seems quite different from what we typically think of as a psychologist's job, it utilizes a knowledge of human behavior as well as psychological research methodologies and testing theories.
How I Chose the Profession
In high school, my Intro to Psychology teacher worked in the I-O field, and focused a lot of the class on this. I was fascinated by this intersection between the corporate world and psychology, and in college, I decided to take courses to learn more.
How I Chose My Specialty
Touro did a good job of introducing me to the multiple options that excited me in the I-O psychology field. My first job out of graduate school was in measurement and research, and since then I've been able to continue my learning in the field.
What I Love Most about the Field
For me, it's all about the people. I love coming into a new assignment and making connections with learning teams. I want to know that drives them, what they're looking to get out of our working relationship, and then applying my expertise to help them. Finding unique and innovative ways to help these teams solve problems is very satisfying.
For example, enrollment was consistently down, year after year, for a suite of learnings, and the partner in charge of that branch wanted to learn why people were not attending the courses. We used survey data, interviews and ROI metrics to triangulate what went wrong and fix the programs. It turns out that people didn't see the benefits of attending this class or how it would relate to their work. Once we changed the marketing for the course, attendance went up.
I'll Never Forget When
Recently, I worked with a learning team that I had worked with when I first came to the firm. They were shocked to see the progression and advancement of the measurement offerings that we had built in a short amount of time. The survey, data analysis, and reporting have all evolved and the client was thrilled with the results.
Something I Wish People Knew About I-O Psychologists
They are very versatile. I've spent my career in research and measurement, but there are so many other options in the field, ranging from recruitment and organizational culture to job analysis, training and development, and much more.
My Advice for People Starting Out
Ask a lot of questions and network to learn about the different parts of the field. Since there are so many different ways to work as an IO psychologist, I think it's important to explore a few different options before committing. I personally did this by both taking advantage of Touro's resources for new graduates and also using LinkedIn to network with people in the field.
CHAIM FELDMAN
Brooklyn, NY
Senior Analyst in Human Capital Consulting, Accenture, Washington, D.C.
Graduated from: Touro University, M.S., Industrial Organizational Psychology
Years in Field: 3
My Typical Day at Work
Accenture is a consulting firm that contracts with large companies and government agencies. I'm a senior analyst, and my job is to partner with our clients to deliver our contracted work. For example, our Accenture team has built a new, custom software program for my current client. My job as an IO psychologist is to make sure that people can use this technology.
No matter how sophisticated your tech is, if your employees don't know how to use it, it won't have any impact on your workplace. We create and implement a change management plan for the client's team to adapt to the new software system.
Sometimes a client engagement can be six weeks long and other times it can last years. In my case, we're on a long-term engagement with a DC-based client. We're a remote team of about 50 spread out across the US. Most members of the team are tech people; I'm one of the three who focuses on training and change management.
Change management means helping a team or company change something about their organization. We advise them how to best train employees to embrace a technological change in the workplace. If employees are very resistant to the change, we suggest additional training options or conversations. In essence, we help the human side of the employee adapt to the new software. Unsurprisingly, people aren't very happy when a system they've been using for 20 years gets ripped away from them and they're asked to learn something completely new. Without appropriate measures put into place, they'll be quite resistant.
In our current project, the new software system, which will impact most of the client's workforce, is about to be deployed. Our day-to-day responsibilities include ensuring that communications to the employees who will be using this new system are clear and delivered on time, so they are fully aware of the upcoming change. In addition, we ensure that the training materials are designed to enable all new users to learn the new system.
To do this, we created a plan using a known change-management framework. We use a communications timeline to make sure all employees are always aware ahead of time of any upcoming change. We provide dozens of resources and in-person training sessions delivered by experts to make sure they're all up to date on how to use the new system by the time they're required to do so. We also send out surveys to determine the confidence level of the people who will be training the field members, to make sure the training staff is confident and ready to implement a successful changeover.
How I Chose the Profession
I started on the psychology track, but knew I wanted to do something different from standard therapy. Halfway through my undergrad coursework, I started researching what other options were out there, looking specifically at the intersection between psychology and business. As soon as I discovered I-O psychology, I knew I was in the right place. I immediately searched for an I-O class and was able to take one at Touro in my last undergrad semester.
While you need a master's degree to work in the I-O field, you can start working in most areas of the field before completing your degree.
How I Chose My Specialty
I-O is a really broad field. While I haven't yet chosen a specialty, I am on the change management, organizational development side of the field. In our master's program, we had guest speakers and classes that exposed us to the field's wide range, and helped us choose which areas speak to us most.
What I Love Most about the Field
Collecting data and using it to suggest solutions for actual day-to-day work problems.
I'll Never Forget When
I'm currently consulting on government projects, and it's been quite interesting learning all of the different personalities, government levels, and even project management styles — especially as many people on our client teams have military and law enforcement backgrounds, which is a whole new culture for me.
Something I Wish People Knew About I-O Psychologists
People generally don't know what I-O psychology is. It can be easy at times to just say it's similar to HR — but it's not. It's much more than that.
What I-O psychologists share with HR personnel is the focus on people in the workplace, but they can also be found in the analytics department and in the C suite. They often also coach executives, run learning programs, and implement software systems and other company changes.
My Advice for People Starting Out
I-O psychology is a field that you can enter at any time in your career. If you feel it's a field you might be interested in, network and learn about the different avenues of work that I-Os do.
A company's HR department is a fantastic place for I-Os to get started, especially in Jewish-owned businesses.
(Originally featured in Mishpacha, Issue 969)
Oops! We could not locate your form.
>