| Family Room |
Small Space Conundrums
| September 29, 2021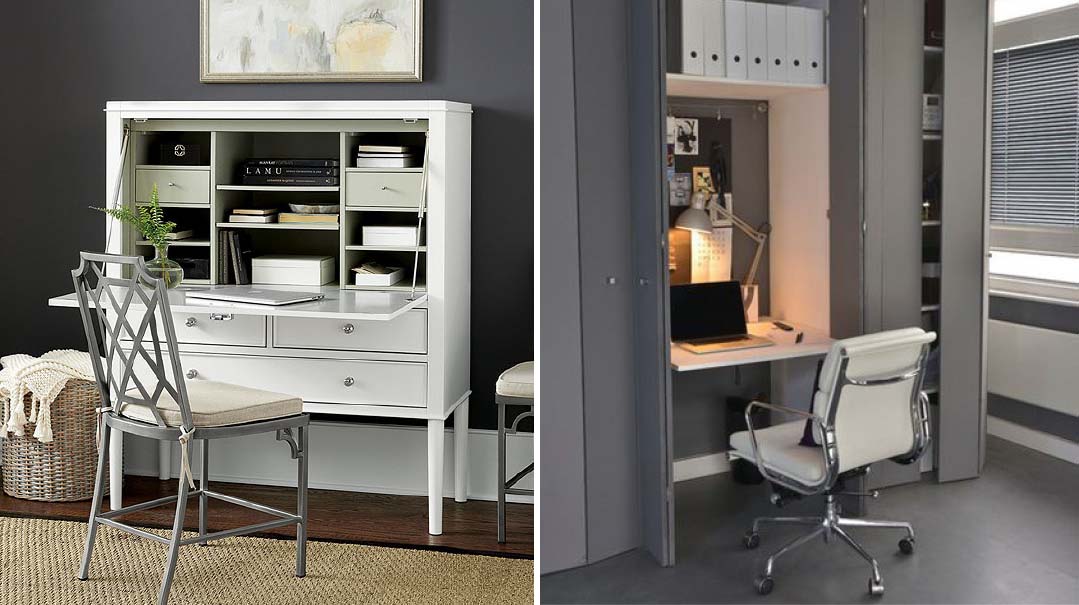 Hi, here's my situation:
My downstairs area is divided into three: 1) my husband's home office (he's a computer technician); 2) a multipurpose room that has served as a playroom, older child's bedroom, and sometimes guest room; and 3) a shared bathroom.
I'd like to transform the multipurpose room into an office for me and a proper guest room, creating a space that's comfortable for clients and guests alike (either in a shared space or by dividing the rooms up differently). I'm open to minor renovations, such as switching the location of my husband's office, adding an outside door, etc.
Thanks for your consideration.
—S.S.
Tzipporah responds:
Limited spaces in our homes can be challenging in many ways, and with the mess that inevitably comes from lack of storage and living space, constant upkeep is required to keep the areas feeling organized and as spacious as possible. Additionally, with many people working remotely, we need to stretch our already limited spaces.
If you don't have the space for a separate home office, combining an office with a guest room can be an effective solution. In order for the room to work equally as well as a comfortable guest room and functional work place, careful planning is needed.
Here are some pointers and ideas to help you achieve the balance of function and comfort:
Decide what you need for your office.
What kind of desk will you need? What type of storage? Will you need filing cabinets or shelf space for a printer and office supplies? Having a grasp of your needs will help you design a space that works optimally. Keep in mind that there are five pieces of furniture that are essential for a functional workspace/guest room: Desk, desk chair, bookshelf or open shelving, small storage cabinet, and bed/sofa.
Create a layout.
Measure your room to maximize your space. Placing the bed against the wall will free up floor space. Using a corner desk can also optimize the area. It can be helpful to use painter's tape to create a floor plan, guaranteeing that there's enough space for proper function.
Be creative.
Consider creating a niche for your desk by emptying the guest closet, putting up shelves, and setting up a work station. When guests arrive, you can simply close the doors and your work station is hidden away. This obviously can only be done if you have an alternate place for your guests to put their things. If this isn't an option, get creative with multifunctional pieces such as a secretary, which opens up as a desk as well as a storage piece.
Consider a daybed or a sleeper couch.
A daybed can be a stylish and comfortable option in an office-cum-workspace. Layer your daybed with decorative throw pillows, and it will serve as a seating area for your office as well as a sleeping option when you have guests. Another option, available in many furniture stores, is a sleeper couch, which can open up to one or two beds. (Of course, make sure all furniture is scaled to the size of the room.)
Create a color scheme.
A monochromatic or neutral color scheme will give the room a feeling of airiness and comfort. Use a range of fabrics and textures (think leather, velvets, linens) of similar hues to add depth and interest.
Create a welcoming atmosphere.
Plush towels, mini toiletries, water bottles, diffusers, fresh flowers, and mints can all create a welcoming atmosphere. Other amenities that can enhance your guests' stay include a luggage rack, phone chargers, and a comfortable chair. Little details go a long way.
Hoping these ideas help you create a functional workplace and gracious guest room!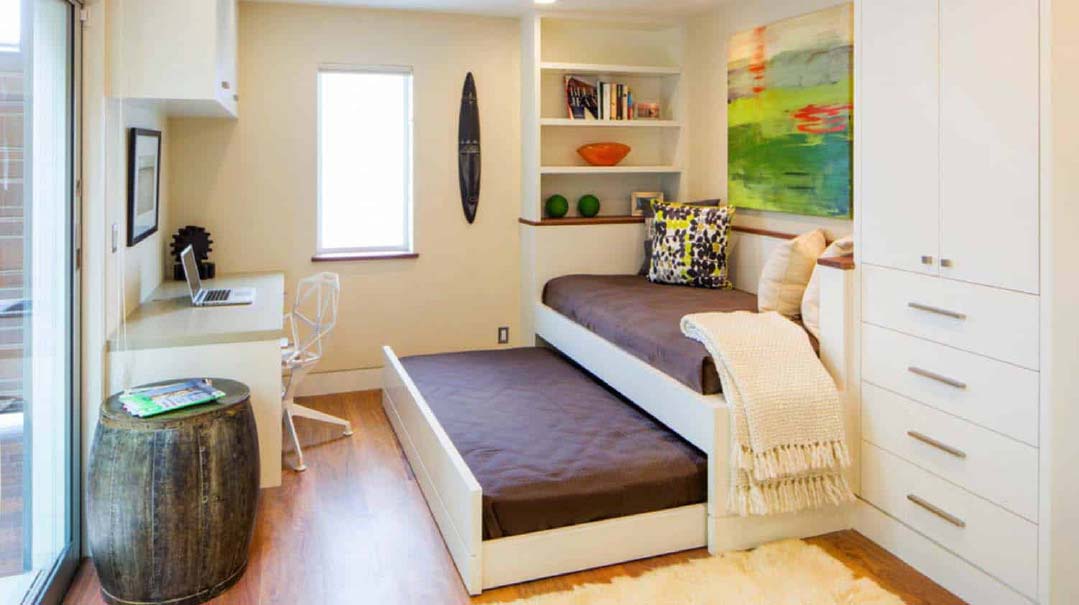 Tzipporah Fruchthandler is a Brooklyn-based designer who creates interiors that are both beautiful and practical. The scope of her work includes both small and large areas, ranging from consultations to complete homes. She can be reached through Mishpacha.
(Originally featured in Family Room, Issue 20)
Oops! We could not locate your form.
>