| The Opinionator |
Should Former Nazis Be Brought to Justice?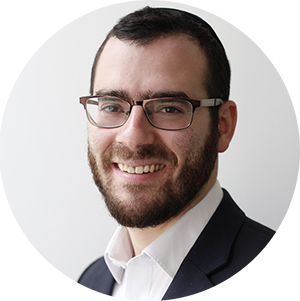 | December 24, 2017
German prosecutors are preparing to bring to trial nine people accused of being concentration camp guards. The trials reawaken decades-old questions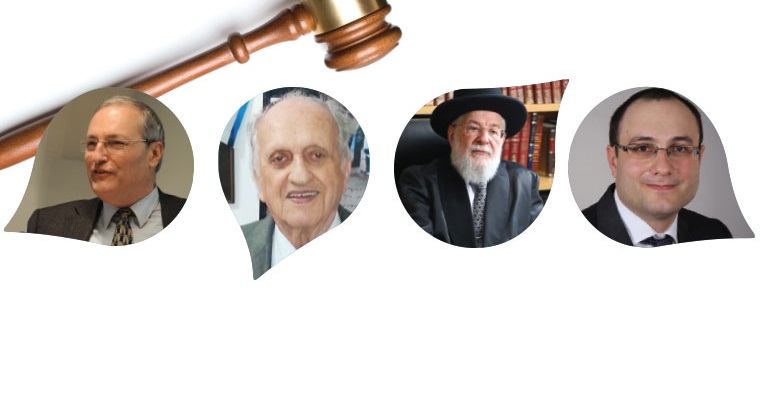 S
hould former Nazis be brought to justice? Given their age and the passage of time, perhaps we should leave justice to G-d?
In search of answers, we reached out to a diverse group of people who either had suffered the horrors of the Holocaust themselves, were involved afterward in seeking closure, or are in contact with today's generation of Germans. The most striking point about their perspectives can't be conveyed in print: the utter conviction with which they spoke.
Dr. Efraim Zuroff, chief Nazi-hunter for the Simon Wiesenthal Center
So here's Nazi-hunting 101: This issue isn't new. Over the 37 years I've been involved in Nazi-hunting, we've brought to justice elderly Nazis. That's because the passage of time doesn't diminish the guilt of a killer. Neither does old age.
Our mentor Simon Wiesenthal stressed to us the obligation that we have to the victims to maximize justice.
Some people say, "Yes, but the people who did it are sorry." In my experience, no Nazi ever expressed remorse. And sometimes they murdered Jews who were older than they themselves are today.
Another reason we have to bring these people to justice is that it sends a powerful message. After World War II they said, "Never again." But while those are good intentions, history shows that there have been many subsequent tragedies. Part of the reason that genocide — like ISIS — has recurred is that it was never made clear you will pay the price.
As for the German government, they do a good job of educating the young generation. But until recently, they did a horrible job of going after Nazis. Obviously it's too little, too late, but now they're trying to bring them to justice.
Dov Landau, Holocaust survivor and sought-after lecturer
The younger generations of Germans are ashamed and pained that their grandparents killed 6 million people. They feel it as being in their interest, even more than in ours, to bring the remaining Nazis to justice — to save their name, so that it shouldn't be disgraced forever. Every young person asks me if I am a relative of the Judge Landau who sentenced Eichmann to death.
We, personally, do not need to take revenge. We should leave it to the younger generation of Germans to complete this work; we do not need to be involved in this.
We need to continue our relationship with the current government and the young generation.
Rav Yisrael Meir Lau, Chief Rabbi Emeritus of Israel, Holocaust survivor and president of Yad Vashem
I think there's a holy obligation to prosecute despite — or perhaps because of — their advanced age. Not for revenge or as punishment, but as a fulfillment of zachor and lo sishkach, as relates to the Amalek of our generation.
In the trial of Rudolf Kasztner, a leader of Hungarian Jewry, the whole State of Israel learned in a living way about the Holocaust. Regardless of his guilt, without the trial, the deaths of a million Hungarian Jews would have been forgotten.
When John Demjanjuk, a naturalized American citizen from Ukraine accused of being Ivan the Terrible of Treblinka, stood trial, he was already an old, ill man. Survivors testified, and through this the world heard about the events of Treblinka, where my father and 13-year old brother Shmuel Hy"d were killed.
Therefore, every trial like this is important, not only for the mitzvas aseh of zachor, but also to preserve until the last generation the kiddush Hashem, the lesson of how to act in the darkest times.
Dr. Doron Rubin, president of the Kehal Adath Jisroel community, Berlin
The importance of these trials is that although 70 years is obviously a long time ago, German society makes clear that they're still responsible.
The third generation after the Holocaust is distant. Part of this generation feels a conscience — not guilty, but responsible. Others just want to close the chapter. So there's a danger of forgetting.
These are probably the last few cases, and so now it's especially important, because of the new wave of anti-Semitism in Germany. Some of this is old German anti-Semitism taking a new shape. There's also imported anti-Semitism from Muslim immigrants. Four or five years ago there was a debate here about banning bris milah, which was aimed at Muslims, but also it affected the Jewish community. So overall, this is part of an important process of keeping the memory alive.
(Originally featured in Mishpacha, Issue 691)
Oops! We could not locate your form.
>