| The Opinionator |
Is There a Future for Jews in Europe?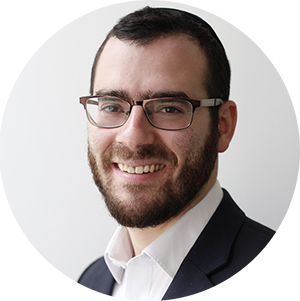 | March 7, 2018
CER President Rabbi Pinchas Goldschmidt: "Although Europe's security issues seem to have stabilized, it's the religious rights issue that's not going to go away"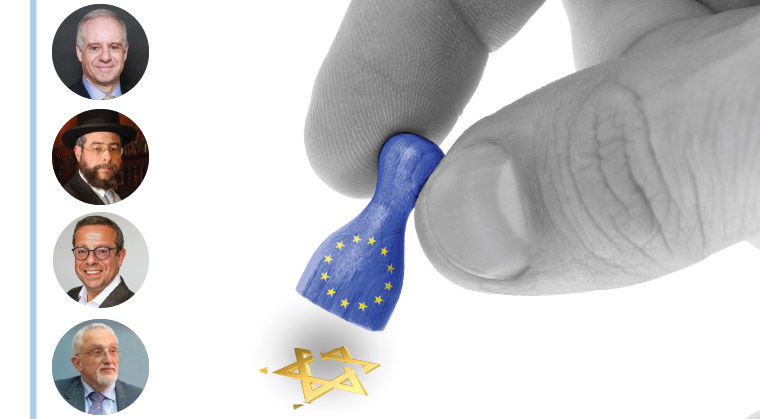 L
awmakers in Iceland have proposed a total ban on ritual circumcision for anyone under the age of 18. Jewish leaders are outraged over the bill, calling it an effective end to Jewish life in the island nation. A similar law was enacted and then overturned in Germany in 2012. Not since Nazi times has bris milah been banned in Europe. All of this comes on the back of a recent Polish law that outlaws any insinuation of Poland responsibility for the Holocaust.
Though Iceland's Jewish community is tiny, the threat to Jewish freedoms everywhere is great. Once again, Jewish leaders are asking themselves:
Is there a future for Jews in Europe?
 Jonathan Arkush, president of the British Board of Deputies
 "You have to be careful about drawing too many threads together on this question. There's a great gulf between Britain and Europe. British Jews have deep roots in the country; they feel British. France is different. The Jews there are mostly immigrants from North Africa who identify as Jews who live in France. Their problems with militant Islamists are much more serious.

"I'm broadly confident about a Jewish future in Britain because of its traditional tolerance for minorities. But I'm not so confident about the Scandinavian countries, where there is a genuine firestorm — as you see in Iceland — caused by militant secularism. They're suffering there from a highly illiberal liberalism. Anything they don't agree with, like milah and shechitah, they want to ban. They don't have enough regard for religious rights."
 Rabbi Pinchas Goldschmidt, president, Conference of European Rabbis
 "Two years ago, I would have said that radical Islamic terrorism is Europe's main problem. Today that's changed. In 2017 we saw — with a few exceptions — that European security services have got their act together. Emigration from France has stabilized. There's a future there.
"Now, issues of religious freedom — including a new onslaught against milah and shechitah that is more ferocious than before — are the main threat.
"The worry is that Iceland will be a precedent for Scandinavia over the milah legislation. It's because of Iceland's tiny Jewish population that they actually chose it as the target to attack milah. It could provide a domino effect for the rest of Europe. I'm in touch with leaders of Muslim countries to fight this together.
"Although Europe's security issues seem to have stabilized, it's the religious rights issue that's not going to go away and is the biggest threat to the Jewish future in Europe."
 Shimon Cohen, director, Shechitah UK
 "Let's understand what's happening in Europe. From the 1960s to the 1990s there was no religious awareness in Western Europe. Since the mid-2000s, we've had a religious decade, but wholly negative due to 9/11 and the Iraq wars.
"Europe's growing liberal society has led to two colliding philosophies: deeply religious versus deeply secular. The Muslims have championed public faith in the 21st century, and they have no desire to integrate. Since it's no longer polite to say, 'I hate Muslims,' the alternative is to restrict Muslim life. So the Jewish community across Europe is suffering collateral damage.  
(Excerpted from Mishpacha, Issue 701)
>