| The Opinionator |
Does Israel Have a Moral Responsibility to Accept Asylum Seekers?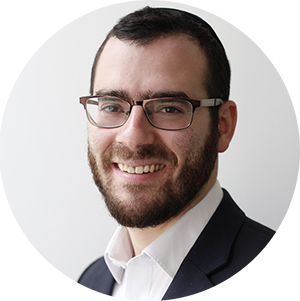 | January 31, 2018
"The left are fake humanitarians; they're not doing this to help the migrants, they're doing this to change the Jewish demographics of the country"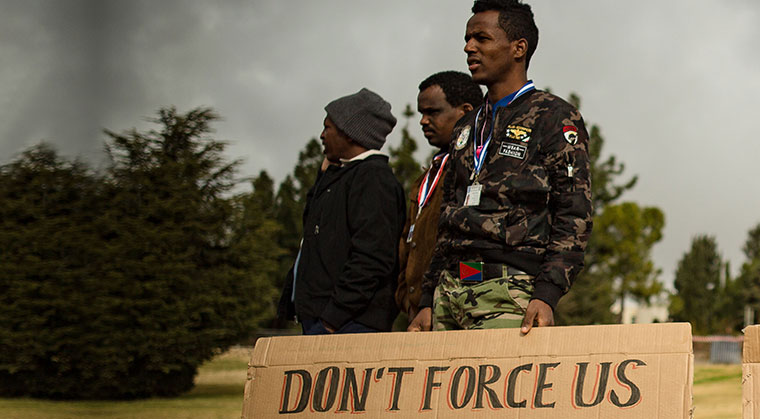 W
hen three El Al pilots refused to fly African refugees out of Israel, the asylum issue was back in the news. From 2007 to 2012, some 60,000 Eritreans and Sudanese illegally entered Israel. Massing in South Tel Aviv, they drove up crime and made neighborhood locals feel like strangers.
Israel's new immigration law gives asylum seekers a stark choice: either voluntarily leave for their countries of origin or a "third party" state, with airfare paid, plus a $3,500 grant — or face deportation. (The third parties mentioned most often are Rwanda and Uganda, which have allegedly cut deals with Israel to accept the migrants.)
Does Israel, as a Jewish country, have a moral responsibility to accept asylum seekers?
Knowing that this is a hot-button issue related to different conceptions of modern Israel, we turned to a range of people across the political spectrum. As expected, it provoked fierce debate.
MK Michal Rozin (Meretz) chair, Committee on Foreign Workers 2013-2015
Obviously our own people come first. One's community, family — that's natural. But call it tikkun olam — what differentiates humans from other creatures is taking care of others.
As Jews and Israelis, victims of anti-Semitism, we have a special responsibility not to treat people as "the other." The comparisons that are made to the Holocaust [by people advocating an open-door policy] are not referring to Treblinka, but rather to the way it began at the beginning of the 1930s, with no place of refuge for Jews.

Now, I don't have a problem with sending people to a third country. My point is that those sent to Rwanda find themselves in jail with no status, and have to run again. Over 80 migrants who eventually made it to Europe have testified to that.
I asked Netanyahu why the government made a secret agreement with the third countries, but got no answer. The Rwandans deny having an agreement, the government says there is. Who's lying — the government of Israel, or Rwanda?
Finally, besides these migrants from Africa, there are more than 100,000 other non-Jewish workers in the country illegally. They happened to have entered through the airport, not the southern border. If it's the demographic threat to Israel you're worried about, are these other illegal foreigners not as dangerous? Why are they not prosecuted? Is it because they're not black? Let's say it out loud: It's all racist.
May Golan, CEO of the Hebrew City NGO and anti-immigration activist
The comparison to the Holocaust that you hear is a disgrace. In Europe, Jews were shot and buried in mass graves — is this what we're doing?
Obviously, Israel as a Jewish country has the moral sense to accept refugees. The fact is that Sudanese from Darfur have been granted asylum. But the Eritreans are economic migrants. That's accepted by the UK, by Norway, and by Israel's Supreme Court. It's safe for them to go back, and certainly safe for them to go to Rwanda and other countries.
I just care about my 70-year-old mother who has to live in fear in South Tel Aviv. There used to be 30 cops in the area — now there are 300. Why? Because these illegal migrants have brought crime. I will not suffer for them just to have better economic lives. The left are fake humanitarians; they're not doing this to help the migrants, they're doing this to change the Jewish demographics of the country.
(Excerpted from Mishpacha, Issue 696)
Oops! We could not locate your form.
>