| Washington Wrap |
Shifting Winds Bode Well for Dems
| August 30, 2022
Democratic wins cast doubt on GOP midterm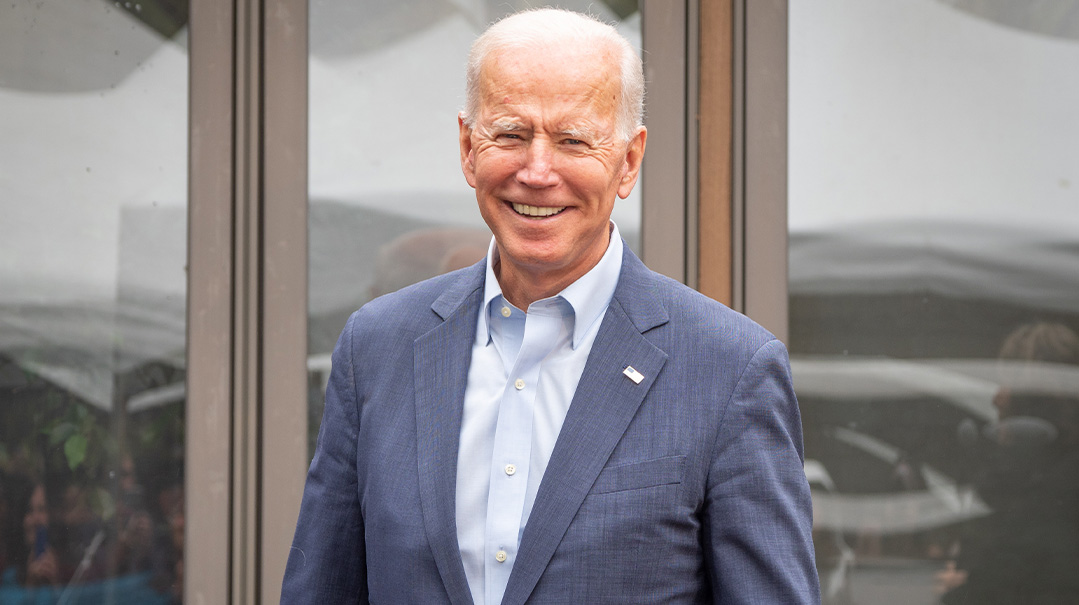 J
ust two months ago, it seemed that Democrats were headed to a stinging landslide defeat in the midterm elections. Inflation was out of control, the national average price of a gallon of gas had reached an alarming $5, and the president's popularity was at a nadir. Nate Silver's election forecasting site FiveThirtyEight gave Biden a mere 38 percent approval rating, a historic low for a president in his second year of office.
But just a month and a half later, it feels like Democrats are in a very different place. Inflation is down to 6.7 percent, according to the latest figures, a gallon of gas is priced at $3.70 in Washington, D.C., and the president's approval rating — while still very low — has stabilized at 42 percent.
If we go back two months, the FiveThirtyEight model projected a 56 percent chance of Republicans taking over the Senate, with an average result of 51 seats. Today, the same model gives Democrats a 65 percent chance of holding on to the Senate.
The Democrats are still projected to lose their majority in the House — and this is a big deal. Without controlling both houses of Congress, Biden will struggle to pass legislation, and almost every reform will get stuck. But here, too, the race is tightening. Two months ago, the model gave Republicans an 88 percent chance of retaking the House, compared to "just" 78 percent now. So Republicans are still heavily favored, but it's becoming hard to ignore the trend, especially if one includes gubernatorial races, in which Democrats are favored to flip three states currently led by Republicans: Massachusetts, Maryland, and Arizona.
But why is this happening, and could Republicans still turn things around?
Boston University professor emeritus and veteran political consultant Tobe Berkovitz, whose clients have included Senators John Glenn, Carl Levin, Patrick Leahy, and Tom Harkin, cautions Democrats not to get complacent.
"President Biden and his allies in the media have been boasting about the drop in gas prices, but in reality this is a pyrrhic victory," Berkovitz says. "For the average American, it is still serious pain at the pump, but the Republicans have not capitalized on how expensive gas is and the effect it's having on the average voter.
"This is especially true for commuters and businesses that rely on cars and trucking. The Republicans have failed to make the energy cost for air conditioning an issue. It will be too early in the home heating season to make oil and natural gas a pocketbook issue. Inflation has harmed most Americans, but again, the Republicans have failed to leverage this as an issue."
It's hard to single out one issue that has made the winds change. A number of recent developments, none of them decisive, have coalesced into a sort of perfect storm that is shifting public opinion.
For example, suburban voters — the traditional swing demographic that decides elections — leaned Republican a year ago due to issues like the culture wars in the schools, crime, and illegal immigration. However, the Supreme Court's decision to overturn Roe v. Wade has displaced these subjects in many suburban voters' minds.
When Republican opposition to abortion was purely theoretical, swing voters would pull the lever for the GOP when they agreed with the party on other issues. But the moment the Supreme Court took concrete action against Roe, these voters got off the fence.
Economically, the situation is not as bad as it was a few months ago, so Biden can say things are at least moving in a positive direction. The average voters who fumed every time they had to pay $5 for a gallon now feel a sense of relief, ironically. In other words, there is a sense that the economy is finally beginning to stabilize.
And yes, there's also the matter of the candidates themselves. The press obsessed over how many Trump-endorsed candidates won their Republican primaries, as a metric of the former president's popularity in the party. The overwhelming majority of candidates he endorsed did indeed triumph, proving decisively that Trump remains the undisputed party leader.
But it's now become clear that not every candidate popular with Trump voters is equally popular in the wider electorate. And while the number of such struggling Republican candidates is small, this could make all the difference in the very tight race for control of the Senate.
"There are now slim odds on the Republicans winning the Senate, due to a mediocre crop of candidates prone to rookie mistakes, exacerbated by aggressive media attacks," says Professor Berkovitz. "Mehmet Oz in Pennsylvania and Herschel Walker in Georgia are exhibits A and B of problematic GOP candidates getting hammered by the media. This has squandered the pick-up potential in many swing and purple states. There is still time for some close Senate races to tip to the Republicans, but the clock is running down."
(Originally featured in Mishpacha, Issue 926)
Oops! We could not locate your form.
>