| Inside Israel |
Saar Looks Ahead to the Day After Bibi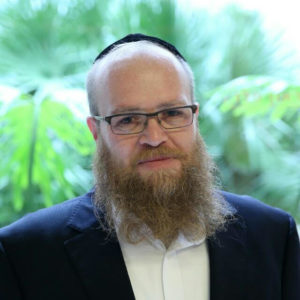 | December 25, 2019
Gideon Saar will soon mark his 20th anniversary in politics, but remains something of a political enigma.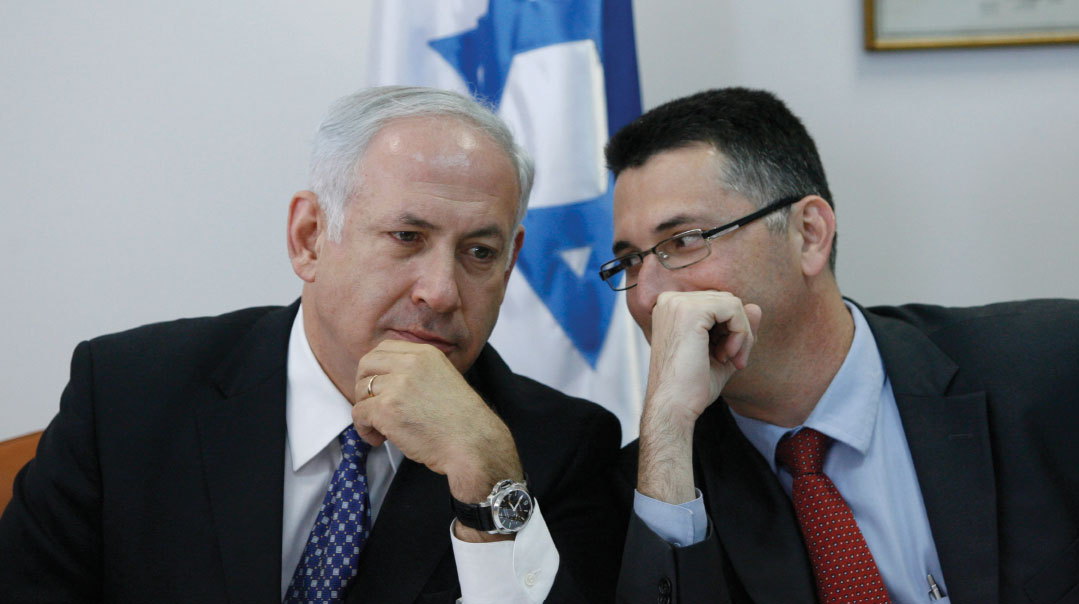 B
y the time you read these lines, barring a shock upset, Gideon Saar will have failed in his bid to unseat Prime Minister Binyamin Netanyahu as leader of their party in the Likud primary election.
Why did Saar embark on this seemingly quixotic campaign? Netanyahu has led the party for 15 years and is immensely popular among the Likud rank and file. The prime minister's popularity has only increased as Attorney General Avichai Mandelblit prepares to formally present his indictment of Netanyahu to the courts.
Likud insiders explain that Saar simply had nothing to lose — Netanyahu wasn't going to reward him with party privileges in any event — and this vote was an opportunity for Saar to build his own independent camp in the Likud and position himself for the post-Netanyahu future.
Gideon Saar, 53, will soon mark his 20th anniversary in politics, but remains something of a political enigma. He is very much a product of his native Tel Aviv, but he has recently started keeping Shabbos and come closer to Torah. He's married to secular media figure Geula Even, but every few months he visits the home of Rav Chaim Kanievsky, where he's greeted warmly.
The chareidi sector is important to Saar, and he has several chareidi advisors who have stood by him the whole way. In his stints as minister of education and of the interior, he was seen as friendly to the chareidi community. Last week his primary election campaign released a photo of a mass Minchah minyan held in the operation's headquarters.

Characteristically for Saar, there's another side to the coin. He is one of very few Likud members who enjoy real support from the opposition. Blue and White leader Yair Lapid recently said of Saar, "He's a decent man, and decent men do decent things." Saar is probably the only right-wing politician to count supporters both in Tel Aviv and among chareidi politicians, as well as in the press and in the justice system.
Gideon Saar had been a rising star in the Likud but took time out from politics in 2014 to devote time to his children. (He has two children from his first marriage, which ended in divorce in 2012. In 2013 he married Even, and they now have a son and a daughter.) Saar surprised associates in 2017 when he announced his intention to return to politics.
That move wasn't welcomed by Netanyahu, who claimed in 2018 that Saar was plotting with President Reuven Rivlin to supplant Netanyahu in forming a new government after the Likud's expected victory in the next elections. Saar and Rivlin dismissed the allegations.
Early in 2019, Saar ran in the primaries for the Likud list ahead of the April Knesset elections. Despite a concerted campaign against him by Netanyahu, Saar won the fifth spot on the Likud list.
Close to election day, Saar launched a broadside at Netanyahu, shrewdly choosing a subject bound to create a stir. Saar tweeted that the just-completed cease-fire with Hamas "left Israel with zero achievements." Netanyahu's camp reacted aggressively. Anonymous sources began planting unflattering reports about members of Saar's family.
Saar patiently supported Netanyahu throughout both 2019 election campaigns. But as soon as Mandelblit announced he would indict Netanyahu on three charges of bribery and breach of trust, Saar stepped out of the shadows, demanding immediate primaries for the Likud leadership.
Netanyahu himself didn't say much in reaction, but his associates attacked Saar with full force. They claimed Saar was attempting a putsch, betraying the values of the Likud, stabbing Netanyahu in the back. But Saar refused to back down.
In the end, Netanyahu was forced to agree to Likud primaries. Meanwhile Saar has not given Netanyahu an easy time of it, charging that, if elected, he would effect "much needed reforms in the justice system. Unfortunately, this is a subject that hasn't been dealt with during the Likud's past decade in power."
Saar hasn't crossed red lines, but nor has he flinched from criticism. At his leadership campaign launch he said: "There is no one in politics for whom I've done more than Netanyahu, and I don't regret it either. Netanyahu fought the Oslo accords and has made great diplomatic achievements for Israel. And I haven't forgotten that fact, even as he attacked me, as he persecuted me, as he rewarded loyalty with insult — because I have always put the good of the movement and of the country above everything."
Some polls published since Saar declared his candidacy suggest that he would bring a better result for the right than Netanyahu. But the political consensus seems to be solidifying behind Netanyahu, one of Israel's best prime ministers to date, to lead the right-wing bloc into the next Knesset election.
So what did Saar need this for? The general view is that he's looking ahead to the day after Netanyahu. He seeks to build up a coalition of the Likud's disaffected, to give him a solid base of support to capture the party leadership after Netanyahu steps down, and beat out fellow aspirants Yisrael Katz, Yuli Edelstein, and Gilad Erdan.
Polls suggest, however, that Saar's most formidable opponent would be current MK and former Jerusalem mayor Nir Barkat. And Barkat has already demonstrated his ability to maintain secular support while winning election in a majority-chareidi city. His crossover appeal hits Saar in one of his strengths. Whenever Netanyahu does decide to step down, it will trigger a mesmerizing succession battle in the Likud.
(Originally featured in Mishpacha, Issue 791)
Oops! We could not locate your form.
>