| LifeLines |
Playing to My Strengths | May 15, 2019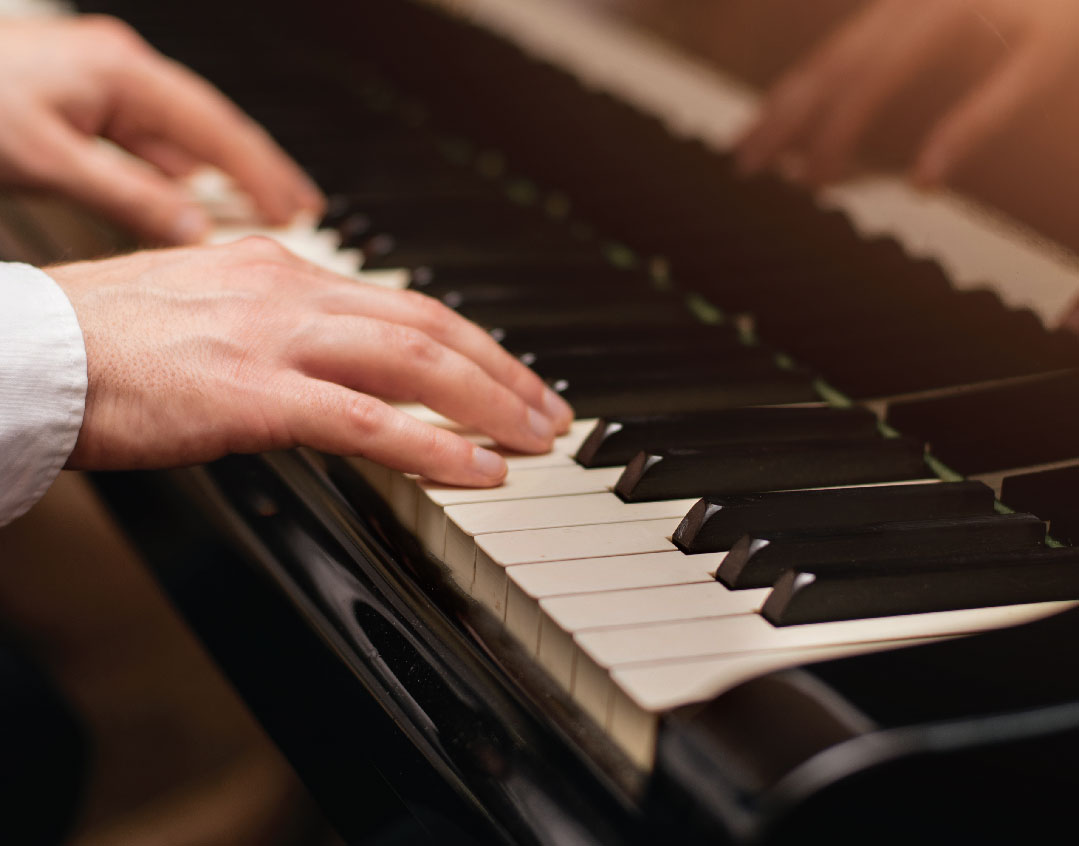 I
started playing the piano at the age of five. When I was eight, my father took me to play for a family friend who was a concert violinist with the Chicago Symphony. After hearing me play Mozart's Piano Sonata No. 16, he told my father, "This boy is talented. He can go into music. But music is a hard career."
I heard, "This boy is talented. He can go into music." But my father heard, "Music is a hard career." He and my mother encouraged me to develop my talent and enrolled me in a preparatory program for Juilliard, America's leading performing arts conservatory, but when the time came for me to attend college, he insisted that I pursue a "normal degree." I was deeply disappointed, as I had dreamed for years of studying at Juilliard, but instead I attended a state college, where I majored in math and computer science.
Although our family was not observant — we belonged to a Conservative synagogue — my siblings and I were raised with strong feelings of loyalty to Israel. We also kept kosher at home. In 1982, my junior year of college, I attended a one-year overseas study program at Jerusalem's Hebrew University. All through my studies at the university, I continued to keep kosher and asked that my roommates either do so as well or keep their food separate. Strangely, many of the people who roomed with me soon "flipped out" and became religious. Even more strangely, their parents invariably blamed me, the kosher-eating roommate. At many a sheva brachos for a newly religious roommate, parents would approach me and accusingly declare, "Michael, it's all your fault!"
And I wasn't even religious myself!
But what goes around comes around, and after I got married, in 1992, my wife and I embarked on a teshuvah journey, eventually becoming fully religious and moving, in 1999, to Israel, where I worked as a computer consultant in Ramat Beit Shemesh while raising my four children.

Until I moved to Israel, I had continued to practice piano as a hobby, but between juggling a job, a family, and Torah learning, music was no longer a priority in my life. After we made aliyah, we didn't have a piano, so for several years I hardly played at all.
At one point, I was speaking to a rabbi who dealt with many baalei teshuvah, and he urged me to give up playing music. His approach, which is hardly unique in the kiruv world, is that when people become frum, they should discard everything from their former lives and recreate themselves completely. And indeed, many baalei teshuvah — especially those who embrace Yiddishkeit in an attempt to run away from something — are eager to delete their background and ditch all aspects of their secular upbringing.
But I didn't become frum because I was looking to escape anything. I was happy with my life, and I thought Yiddishkeit would enhance it, not replace it. I also believed that Hashem does everything for a reason, and that my background and talents were tailor-made for the role Hashem wanted me to play in His world. And the rabbanim I was close to encouraged that belief.
"You say you play music?" one of these rabbanim asked me, when I first met him. "I love Rachmaninoff. Can you play that for me?"
(Excerpted from Mishpacha, Issue 760)
Oops! We could not locate your form.
>