| Washington Wrap |
Palestinians a Low Priority for Biden
| June 7, 2022
It looks like the Americans reached the decision so as not to antagonize Bennett and Lapid's fragile coalition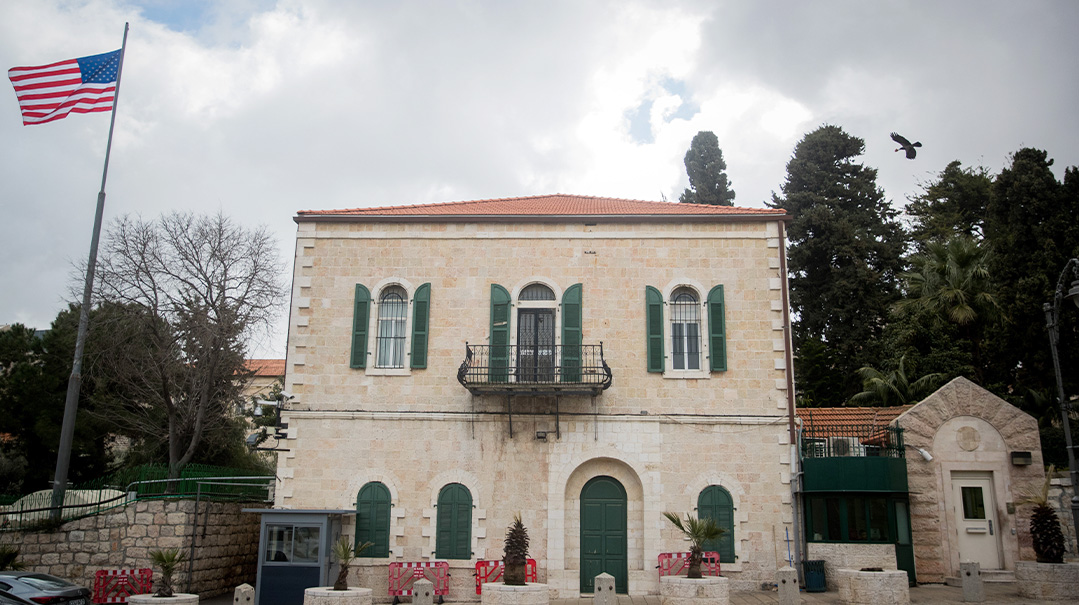 Photo: Flash90
A year ago, at the end of Israel's Operation Guardian of the Walls in Gaza, President Biden and Secretary of State Blinken made clear their intention to the previous Israeli government to reopen the office for Palestinians, which was closed under the Trump administration. This week, in something of an about-face, it was reported that the administration has decided to freeze the opening of a US consulate for Palestinians on Agron Street. To soften the blow for the Palestinians, the US announced Hady Amr, a state department official, will be appointed special envoy on Palestinian affairs.
It looks like the Americans reached the decision so as not to antagonize Bennett and Lapid's fragile coalition, which is currently down to 60 seats and barely functional. Realizing that reopening the consulate could bring down the government, the administration decided to let sleeping dogs lie. The creation of Hady Amr's new position is no doubt meant to signal to the Palestinians that the administration is still thinking about them, but Ramallah was not pleased by the news. A senior Palestinian official told Ha'aretz this week: "The United States is neglecting us in order not to destabilize Bennett's coalition."
At the same time, reports have it that the US Defense Department is considering reducing the rank of the United States Security Coordinator with the PA. According to a report in Walla, General Mark Milley, chairman of the Joint Chiefs of Staff, has in recent months presented Defense Secretary Lloyd Austin with a plan to significantly cut the number of generals in the US Army, following through on a budget-cutting bill that passed Congress in 2017. The Trump administration decided that a considerable share of the cuts would come at the expense of generals serving in military bases and embassies abroad. The plan would downgrade the rank of the United States Security Coordinator from three-star general to the rank of a colonel — per the Walla report.
And while neither of these moves is ideological (this isn't a right-wing administration trying to distance itself from the PA) it's hard to avoid the feeling that, a year and a half into the president's term, the Palestinian issue is very low in his list of priorities — far below the climate crisis, for example.
(Originally featured in Mishpacha, Issue 914)
Oops! We could not locate your form.
>