| My COVID Hero |
Our Neighbor, Our Savior 
| March 23, 2021
As we mark one year since the pandemic changed our lives, we asked you to introduce us to your COVID heroes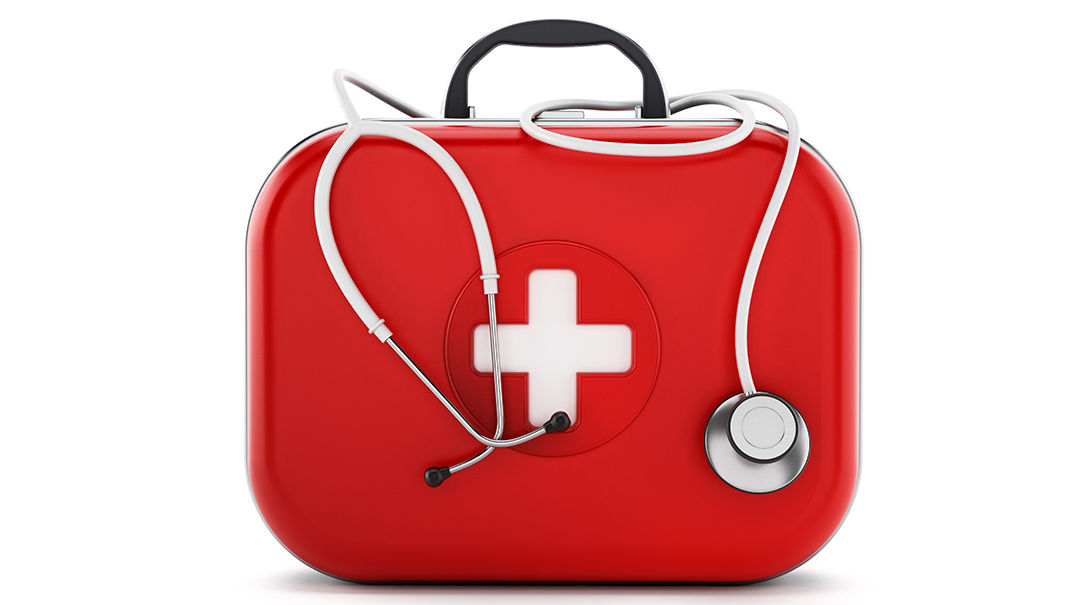 My 93-year-old father tested positive for COVID in December. Upon arrival at the hospital, an X-ray revealed that his lungs were severely compromised, and he was diagnosed with COVID pneumonia. After three days of treatment, Dad was deemed stable and the doctors agreed to discharge him. The family was eager to take him home, since we were not able to visit him easily or advocate for him under the hospital's restrictive COVID policies.
Shortly after arriving home, his condition began to deteriorate. He stopped eating or drinking enough to sustain himself and was very lethargic. We were hesitant to bring him back to the COVID ward; without an advocate by his side, we were afraid he would not receive the best care. Also, with his worsening dementia and limited verbal skills, we knew he would likely be confused and anxious in the unfamiliar surroundings. On the other hand, we needed help and guidance to responsibly keep him at home.
During this difficult decision-making process, our neighbor Dovid Z. came into the picture. By profession, Dovid is an experienced respiratory therapist and a Hatzalah volunteer. No matter what time of day or night, and despite his own busy work and family schedule, Dovid materialized at my father's side when we needed him the most. First, he directed us to the one and only home health agency in Rockland County that was willing to send health aides into COVID-positive homes. Next, he connected us with a competent nurse practitioner who came over 2–3 times a day to start IVs, administer antibiotics, and order chest X-rays, and who maintained regular contact with my dad's long-time primary care physician.
At a critical juncture, the nurse had trouble starting a new IV due to dehydration; Dovid came right over and together, they were able to get a stable line in. The nurse trained us how to switch IV bags and clear the line, but it was Dovid who had an extra stash of specific IV supplies in his car to tide us over when we ran short one night. He also advised me late one Friday night on how to flush a line that was not clearing easily (and calm my nerves). When it appeared that Dad's swallowing mechanism was compromised, Dovid called in a favor from a speech pathologist to have a sophisticated bedside swallowing study scheduled to ease our concerns (and calm my nerves). When the oxygen tank we had proved to be too weak late one evening, Dovid arrived quickly with a stronger one as well as a hospital-quality pulse oximeter to more accurately track dad's saturation levels (again calming my nerves).
Thanks to Dovid's support, we had the confidence and technical ability to ease the burden of my father's last days. Dad was able to enjoy chocolate smoothies and his beloved classical music, and was surrounded by his wife, kids and grandchildren, who loved him dearly. In a moment when he was clearheaded, he even managed to tell my mom the answer to a hard crossword puzzle clue — after almost 60 years of marriage, he saved her one more time!
The ability to keep my dad home and comfortable in his final weeks was a gift to him and us all — and one for which we'll forever be grateful to that one special neighbor on the block.
l'iluy nishmas Shimon ben Yehuda Aryeh.
—Cassi Alter, Los Angeles, CA
(Originally featured in Mishpacha, Issue 854)
Oops! We could not locate your form.
>