| My COVID Hero |
Hope and Healing  
| March 23, 2021
As we mark one year since the pandemic changed our lives,
we asked you to introduce us to your COVID heroes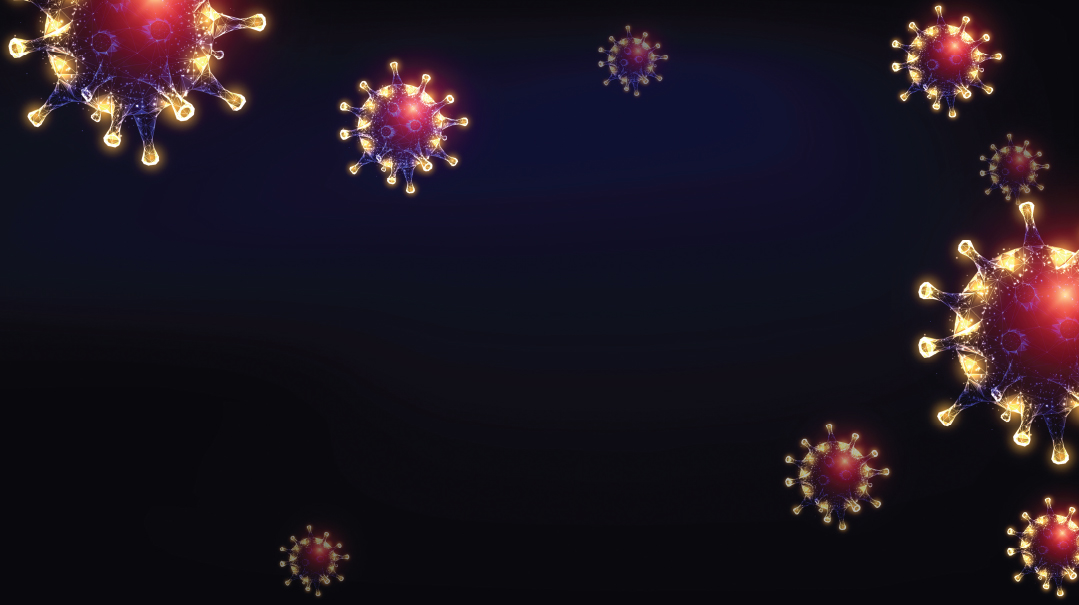 Just about a year ago, I watched my daughter-in-law — an exemplary wife, mother, and healthcare professional — get sucked into the vortex of a tornado that spiraled quickly out of control, rapidly outpacing the collective body of medical knowledge and experience.
From a fairly standard nursing position in a busy Brooklyn hospital, she became a frontline warrior in the battle against COVID. Her shifts were filled with deaths and horror. She came home numb, exhausted, and traumatized, but kept toiling heroically in the shadow of the valley of death without becoming callous to human suffering.
In just a few short weeks, she lost ten pounds from stress and the frenetic marathon of running from patient to patient in cumbersome protective gear. There was no time to eat, drink, or even take a deep breath.
"It was hot under the mask, gown, and plastic shield," she later told us, "but I was perspiring more from the effort of keeping my patients alive than the layers of protection."
During those weeks when every available ward filled with critically ill patients, there was no time to think, no time to dwell on emotions. Yet in that race from bed to bed, she paused to soothe, to reassure and to comfort. She took the time to check on each patient again and again and then "one more time." And sometimes — too many times during those terrible weeks — she had to recite the Vidui posted on the frum nurses' chat.
Back then the hospitals were a war zone, with trauma after trauma on every shift. Despite the many system failures, these nurses did not surrender to negativity and did not lose hope. They simply did their best, showing up again and again, donning their protective gear and bracing themselves for 12 more hours battling a cruel and cunning virus. And then, when the shift was done, my daughter-in-law came home to her little children, and somehow found the patience to talk to them, read to them, sing with them, and to adjudicate their little squabbles. Somehow her home remained an oasis of simchah, security and love.
As Pesach approached, many concerned families voiced their terror and frustration knowing their sick relatives were isolated without any chance to visit. A colleague of my daughter-in-law, an idealistic ER nurse with a tremendous amount of energy, launched a program in which nurses donated their time and credentials to gain access to these vulnerable and isolated patients. She collaborated with concerned community members to gain official hospital approval for their mission and arranged for a volunteer to track the patients whose families were requesting updates and coordinates the nurses' schedules. They procured extra PPE for the nurses, bought new phones for them to use, and even donated funds to subsequently pay the nurses for what had started out as a completely voluntary effort.
After those grueling 12-hour shifts, these frum nurses went back on their own time to visit patients, and place calls and video chats connecting them to their loved ones at a time of danger, loneliness, and despair. During those precious days that could have been devoted to family or just taking a breath of fresh air, they went back to the COVID wards, connecting sick, isolated patients with their anxious families, providing updates and personal regards at a time when no one else could enter the hospital.
It's a year later, and as Pesach approaches, I hope that she — and all of us — experience a tranquil Yom Tov of true healing and hope this time. In this season of redemption, the mesirus nefesh of these heroes has surely hastened the coming of Mashiach.
—Hadassah Rubin, Brooklyn, NY
(Originally featured in Mishpacha, Issue 854)
Oops! We could not locate your form.
>