| My COVID Hero |
Isolated Together 
| March 23, 2021
 

As we mark one year since the pandemic changed our lives, we asked you to introduce us to your COVID heroes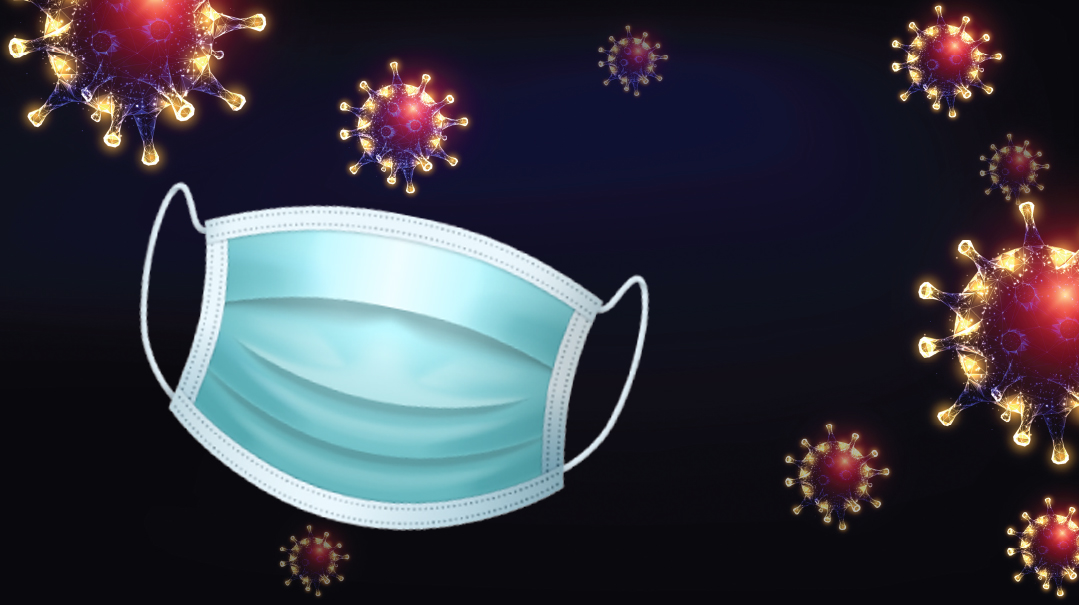 One of the saddest emails I've ever received was a message from Rabbi Avrohom Weinrib, the rav of our shul in Cincinnati, just about a year ago.
I feel like my world has turned upside down. I heard today from my rebbeim that we need to close our shul. In my wildest dreams or nightmares, I could not have imagined such a scenario…
The motto of our shul is "One family growing together." We need to now find new ways for our family to grow together. And we will. We will daven together in other ways. We will learn together in other ways. And we will grow together in other ways, as a family like always.
I'd held it together all through the whirlwind school closings and scary news reports, but this put me over the edge, and I burst into tears. How could our beloved shul be closing? The thought of the building that was so much more than just a building being shuttered was just too much to bear.
Within what seemed to be mere minutes, my husband got a phone call. From the Rav. "Just checking in on you, wanted to make sure you're doing okay, and if there's anything I can do for you."
At that moment, I knew that with Rabbi Weinrib at the helm, we'd be okay.
Rabbi Weinrib, along with his ever-capable partners in his holy work, sprang into action. He made sure that everyone had the funds and supplies they needed for the quickly approaching Pesach holiday. He instituted children's davening over Zoom, and children's "story hour" later in the day. Mishnayos for boys. Women's shiurim — nightly! — on how to prepare for Pesach in a short and stressful period of time. Daf Yomi shiurim. Rabbi Weinrib's "Shabbos derashah" on Thursday nights. Virtual father/son learning with raffles and stories. Interviews with community members on how they were navigating the storm in order to give chizuk to people in similar situations. Family-at-home scavenger hunts . And from the day shul closed, a daily chizuk email, reflecting on the Rav's personal struggles through the time period along with an inspirational thought for the day.
I still treasure those emails, a reflection of what we all were struggling with and an affirmation that while we may be isolated, we were isolated together. He ended each email reminding each of his precious congregants how much he missed them.
The first night of Pesach in Cincinnati brought with it an apocalyptic thunderstorm so powerful that we thought it must be heralding Mashiach. When that unfortunately was not the case, many families were left without power (and in the case of one family, without a roof, as a 13-ton tree took lodging in their children's bedroom), on the first day of a three-day Yom Tov. Rabbi Weinrib and his family loaded up their strollers with perishable goods, such as chicken and milk, and walked down to the most affected area. They lovingly distributed food to grateful families who were unable to open their refrigerators and freezers (and weren't going to anyone else's homes).
As time wore on and we were still stuck at home, Rabbi Weinrib made it a practice to ride through the streets on Friday afternoons on the back of a pickup truck, personally wishing his beloved congregants a good Shabbos. What a thrill it was for my children to run out onto our front lawn and hear him wish a good Shabbos to each of them personally by name.
Finally, one morning we opened our emails to exciting news in the Rav's daily email:
I write these words literally with tears in my eyes. B'ezras Hashem, we are reopening our shul! After months of being away from our "second home," we will be coming back.
That homecoming is not something I will soon forget. The pure joy on the Rav's face as he rode through the streets toward the shul was reminiscent of the Kohein Gadol on Yom Kippur.
—Ahuva Holzer, Cincinnati, Ohio
(Originally featured in Mishpacha, Issue 854)
Oops! We could not locate your form.
>