| Full 'n Free |
Naturally Lighter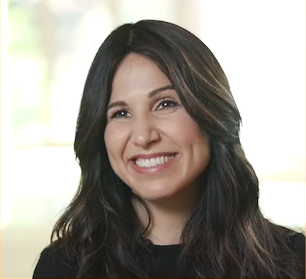 | August 2, 2022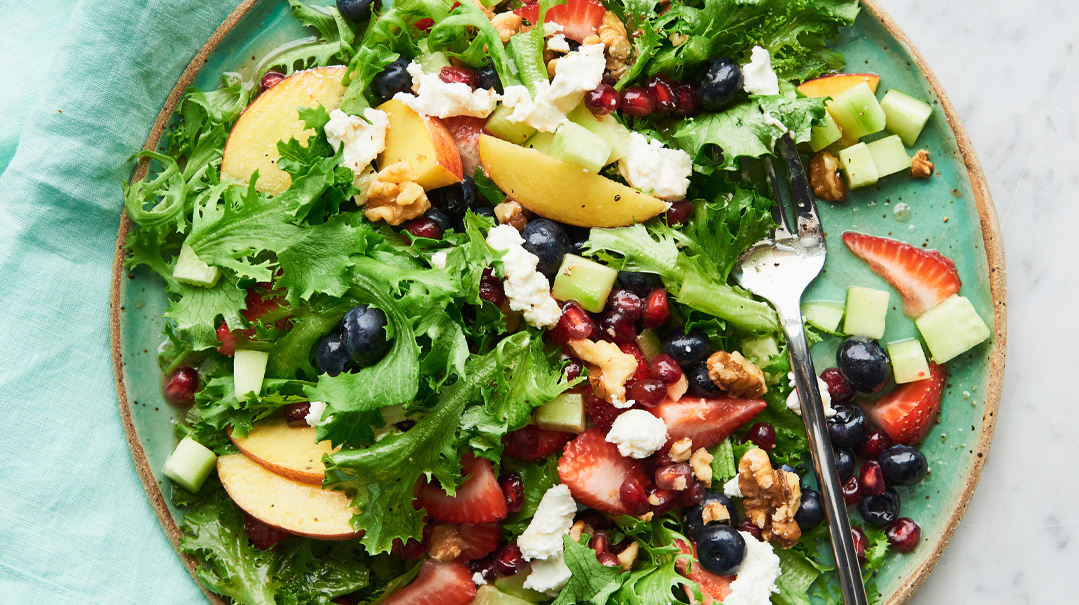 Styling and photography by Sina Mizrahi
Some people wonder what Full 'N Free is all about. I don't talk about losing weight, and that can be confusing, because we're used to "health" and "weight" going together. But although weight loss may be one benefit of leading a healthy lifestyle, it's far from the only one.
If I had to boil it down, I'd say Full 'N Free is an approach to eating that brings us back to nature: a movement that promotes eating the way our bodies are designed to eat. And it's not just what we eat — it's also how and when we eat.
Last month, we talked about how avoiding nighttime eating gives our bodies a break from digesting so they can go into "rest and repair mode" when we sleep. It's the way the world was before we started subbing coffee for breakfast and screens started keeping us stimulated at all hours.
Now, with the sights and sensations of summer all around us, let's take a look at the natural way of eating in the summertime.
Season Savvy
As human beings, we respond to the seasons around us — on the inside! In the wintertime, we want heavier, warmer foods, like stews, soups, and casseroles. In the summer, we gravitate toward fresh, cool, hydrating foods, like fruits and lean proteins (grilled chicken, fish, light cheeses).
In a beautiful display of His wisdom, Hashem provides the foods we want during the seasons we want them! Have you ever noticed how root vegetables (potatoes, sweet potatoes, yams) and winter squashes are harvested in the winter, while berries, melons, peaches, plums, and mangoes — just to name a few — are bountiful in the summertime?
It isn't a coincidence!
Leaning In
When it comes to mealtime in the summer, it's actually normal to be less hungry than we are in the winter. Our bodies naturally want lighter meals because we're on the move and can't be weighed down.
You might have a go-to lunch that's worked for you, but you're suddenly just not in the mood. Like a turkey-and-veggie sourdough sandwich, for example: turkey is a heavier protein, sourdough is a filling complex carb — it's healthy and filling, but in the summer, you might surprise yourself by feeling like having a fruit-and-nut-butter smoothie or a green salad instead.
Being open to different possibilities, especially during different seasons, can be lots of fun.
Macro Munchies
Our meals can be light and summery while still keeping us balanced and energized. I talk a lot about incorporating starchy veggies and pseudo-grains into our meals as complex carbs. I don't usually mention fruit. But guess what? Fruit can work as a complex carb in meals, too!
There's nothing like grabbing a juicy peach or plum for a summer boost. Another way to enjoy fruit in a balanced way is by pairing it with nuts or nut butter. The protein and healthy fats in the nuts help offset the natural sugar in the fruit, so we stay balanced.
You can also try having fruit in salad as a delicious complex carb component, the way I did here in this salad that just screams summer.
Let's take advantage of the best the season has to offer — and enjoy the freedom of finding the combinations we love that help us feel our best!
Wishing you a deliciously satisfying summer,
RORIE
Rorie Recommends:
Tips for Drinking When You Just Don't Like To
Hydration is so important — especially in the summer! But what happens when you're just not a drinker? Here are some tips that have helped me and others drink more. They might just help you too:
Use a stainless steel water bottle. Somehow, the water just tastes crisper.
Drink with a straw. Try it; it works!
Flavor your water. Squeeze in freshly squeezed lemon or lime juice, or infuse with caffeine-free herbal tea or fruit. You can also slice citrus fruit or cucumbers, place into a big pitcher, fill with water, and refrigerate for 10 minutes to 1 hour or more. Fresh mint also works well.
Add ice. Room temperature water is officially healthier, but cold is way better than none!
Drink between meals instead of during. You'll have more space to put the water.
These delicious kisses of sunshine bring the flavors of summer to your salad bowl. Enjoy for breakfast, lunch, snack, or as a side to a dairy dinner. The optional add-ins provide fiber, protein, nutrients, and crunch. Double or triple for a crowd!
SERVES 2
Salad
4 cups spring mix greens
3 strawberries, sliced or chunked
3 Tbsp pomegranate arils
¼ cup blueberries
½ peach, sliced or cubed
1 Persian cucumber, peeled and chopped
4 oz (110 g) crumbled goat cheese
Dressing
2 Tbsp raspberry vinegar
2 tsp silan
1 Tbsp olive oil
juice of ½ lime
¼ tsp pink Himalayan or sea salt
pinch coarsely ground black pepper
Optional Add-Ins
walnuts, to taste
pumpkin seeds, to taste
Assemble salad ingredients. Combine dressing ingredients in a shaker bottle or sealed container; shake and pour over salad. Add optional add-ins as desired. Toss and enjoy!
Rorie Weisberg, CHC, is the author of the newly-released cookbook Food You Love: That Loves You Back. Her passion? Making a healthy lifestyle doable and delicious, favorite foods included. Rorie is the health ambassador of Kosher.com, a popular health columnist and lecturer, and founder and CEO of Full 'N Free, LLC, an exclusive line of better-for-you baking essentials. To learn more about Rorie's story, product line, courses, and live demos, visit www.fullnfree.com.
All statements are suggestive only. Please consult with your doctor before making any dietary or lifestyle changes.
(Originally featured in Family Table, Issue 804)
Oops! We could not locate your form.
>