| Full 'n Free |
Subtle Changes for Big Shifts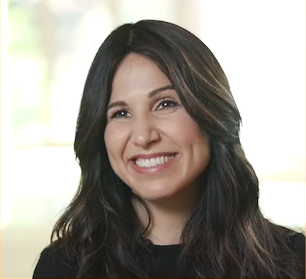 | May 9, 2023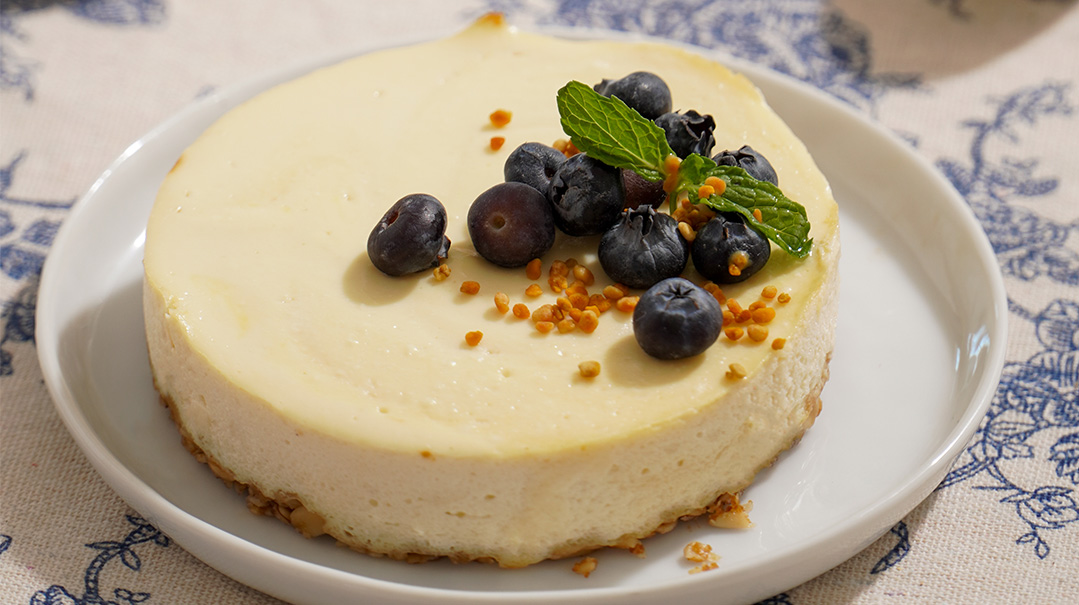 Styling and photography by Sara Goldstein
Ilove Shavuos! A day full of beauty, spirituality, flowers, and gratitude. A day to celebrate the eternal marriage between Hashem and Klal Yisrael!
In a conversation after Shavuos last year, a friend of mine said, "I'm all for health, but Shavuos is a day when you just have to let go and deal with the consequences."
On the one hand, she's right: Shavuos gives us lots of opportunities for treats, and the schedule can be hard for our bodies to adjust to.
But with a little food science up your sleeve, you don't need to "let go and deal with the consequences." We can enjoy all that Shavuos has to offer — with some small changes that have a big impact! Here are three hacks you can incorporate this Yom Tov to hugely shift the way you feel.
Hack One: Savory Start
The way we start our day has a ripple effect on our blood sugar that lasts until nighttime. First hack for a feel-good Shavuos? Start savory instead of sweet to eliminate cravings throughout the day.
Consider having some "real food" options at your kiddush. Feta cheese salad, a lox and veggies platter, or wholesome, macro-
balanced indulgences like my Chocolate Avocado Pudding or Chia Bowls will fill you up and set your blood sugar on a gentle, balanced path for the day.
If you really want to have cheesecake for kiddush, the protein-packed, low-glycemic cheesecake featured here has got you covered. The oat crust adds fiber and complex carbs, and the amount of crust per serving is the full shiur of mezonos you need to be yotzei Kiddush and al hamichyah! (I actually crumbled a crust and it filled two 2-ounce shot cups.)
With a savory start to your day, you'll have the freedom to enjoy the treats you want later — not because you're craving, but because you're choosing to enjoy.
Hack Two: Best for Last
Having our Yom Tov treats as standalone snacks can spike up our blood sugar and leave us feeling foggy and hungry soon after. The same treats have a much gentler impact on our blood sugar when we eat them at the end of a balanced meal. Tack on your treats as dessert instead of snacking on them, and you'll feel the difference!
Another advantage to having our treats for dessert is that we're usually satisfied with one portion.
Hack Three: Sooner Than Later
Having a lot of sugar right before bed can cause sleeping difficulty, night sweating, or a foggy, bloated feeling the next morning. Why? Because when our system is busy dealing with a big load of glucose, it can't go into the "rest and repair mode" that refreshes us most.
To best set your body up for ultimate rejuvenation (and give you clearer focus and fresher energy the next day), try moving your treats up to post-lunch dessert instead of having them at night.
In the Yom Tov Spirit
Yom Tov is a time for treats, sweets, and extras, all in the spirit of showing Hashem our love. Incorporating these tips will help us take advantage of both the physical and spiritual delights that Shavuos has to offer!
Wishing you a beautiful Yom Tov,
RORIE
Rorie Recommends: Organic Gluten-Free Quick Oats
Oats are the only gluten-free grain you can wash and bentsh on — and be yotzei Kiddush with! However, it's important to note that because of cross-contamination, oats and oat products are not necessarily gluten-free unless the package says so. Additionally, non-organic brands contain pesticides that can be very aggravating to digestion. For oats that are easiest on digestion, aim for oats that are organic and gluten free. Grain Brain's organic gluten-free oats are my top choice.
High-protein Oat Crust Better Breakfast Cheesecakes
The only thing better than cheesecake for breakfast is one that won't set you on a blood sugar roller coaster all day. These adorable cakes deliver a balance of fiber, complex carbs, and protein for a low-glycemic experience you can even be yotzei Kiddush with!
YIELDS 8 MINI CHEESECAKES
Base
1½ cups gluten-free quick oats (uncooked)
¼ cup coconut sugar or date sugar
¼ cup melted butter or unrefined coconut oil
Cheese Filling
1 lb (450 g) farmer cheese, goat cheese, or cream cheese
5.3-oz container of plain unsweetened Greek yogurt
3 eggs
2 tsp vanilla extract
1/2 tsp lemon juice
1 tsp grated lemon rind
1/3–2/3 light-colored raw honey or maple syrup, depending on desired sweetness
Topping (Optional)
Heat oven to 350°F (175°C). Prepare 8 4-inch (10-cm) disposable or silicone round pans.
In a large bowl, mix oats, sweetener of choice, and melted butter or oil until combined. Divide mixture between prepared pans (about a scant 1⁄4 cup each); press firmly to form an even crust.
Par-bake crusts for 8 minutes or until golden brown. Remove from oven and cool completely.
Combine filling ingredients in a NutriBullet or blender. Blend for 1 minute until the mixture reaches a creamy, smooth consistency. (Don't skip this step, and don't mix by hand or with an electric mixer. If you do, the batter will be clumpy.)
Divide filling evenly among the pans (about 1⁄3 cup per pan). Return to oven for 20–25 minutes.
Allow cakes to cool completely. Remove carefully from pans; refrigerate. Serve cold, topped with fresh berries if desired for added fiber and antioxidants.
Rorie Weisberg, CHC, is the author of the newly released cookbook Food You Love: That Loves You Back. Her passion? Making a healthy lifestyle doable and delicious, favorite foods included. Rorie is the health ambassador of Kosher.com, a popular health columnist and lecturer, and founder and CEO of Full 'N Free, LLC, an exclusive line of better-for-you baking essentials. To learn more about Rorie's story, product line, courses, and live demos, visit www.fullnfree.com.
All statements are suggestive only. Please consult with your doctor before making any dietary or lifestyle changes.
(Originally featured in Family Table, Issue 842)
Oops! We could not locate your form.
>