| Full 'n Free |
Summer Hacks for Staying Balanced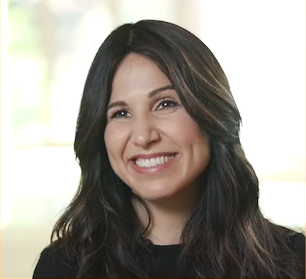 | June 6, 2023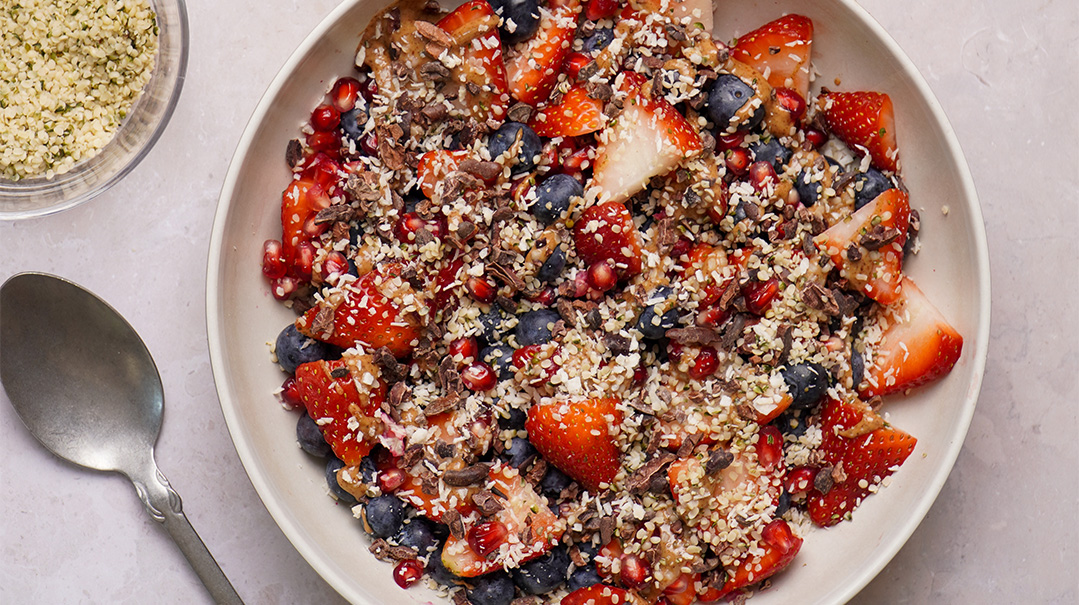 Styling and photography by Sara Goldstein
It's summertime! The sun is shining, trees and flowers are in full bloom, and the days are longer. After staying indoors for so long, summer lets us get out and enjoy the beautiful world Hashem created for us.
Summer also gives us more opportunities to exercise.
Exercise's Secret Power
All too often, exercise is exclusively associated with weight loss when it really does so much more. Exercise improves our cardiovascular health, boosts our moods, helps detoxify our bodies, and even improves our complexion, just to name a few.
But there's another unsung benefit of exercise that has a deep, powerful impact on our health. Starting the day with a workout makes our body more receptive to insulin, the hormone that removes glucose from our blood and delivers it to our cells for energy. That means our bodies need less insulin to do the same work as usual — and that's huge. Because the less insulin our body produces, the less cravings we have, and the more stable and energized we feel all day long.
Swimming, jogging, aerobics, brisk walking, strength training, or yoga are all excellent ways to exercise. Build 20 to 45 minutes of any of them into your morning routine, and you're already latching on to the incredible benefits!
The Twin Sister
As effective as exercise is, its twin sister is super important…and often underrated. Meet plain old movement! Simply put, movement means comfortably moving your body, such as doing slow squats, taking a calm, comfortable walk, or even gentle stretching and floor work.
Incorporating movement throughout our day has real results, too! Studies show that moving our legs for ten minutes after mealtime significantly reduces the post-meal glucose spike, helping to keep our blood sugar more stable and preventing sugar crashes and cravings. So if you need to run errands, get to the mall, or pick up your toddler from day camp, try eating lunch first, then park your car a little further away and walk. Have a lunch break at the office? Use ten minutes to take a relaxing walk around the block. In my family (and if you know us, you won't be surprised!), we love to turn up the music and dance in the kitchen. A lot!
Unbelievably, specifically when it comes to blood sugar balance, experts say that incorporating ten minutes of movement into your schedule three times a day is even more effective than one intense 30-minute workout. I remember once discussing this concept with Dr. D. Zwickler, a prominent endocrinologist. He said this is one great reason for men to walk to davening three times a day! Even once is a step in the right direction.
Beyond Insulin
Of course, insulin isn't the only hormone. Strength and resistance training help balance out our testosterone levels, the hormone that helps regulate our moods as well as support bone and tissue health. The key word? Balance. Because here's something amazing about exercise and testosterone levels: If testosterone levels are high, this kind of exercise helps bring them down. And if they're low, it helps bring them up.
Standing push-ups against your wall or your counter, light weight-lifting, and Pilates exercises are all gentle, easy-to-implement forms of strength training.
Everything to Gain
Enjoying the benefits of exercise doesn't mean making an all-or-nothing commitment. Incorporating just one of these forms of exercise — morning workouts, post-meal movement, gentle strength training — into your daily routine will make a real difference to how you feel. Because when it comes to exercise and movement, every small step helps balance your blood sugar, minimize cravings, and boost your mood.
Here's to an energized season of sunshine!
Rorie Recommends: Hemp Seeds
Hemp seeds are less well-known than their high-fiber sister seeds like chia, flax, and pumpkin. They definitely deserve more attention, though. Hemp seeds are a great source of fiber, healthy fats, and believe it or not, protein. (Plus other good stuff like omega-3, potassium, magnesium, and B vitamins.) When paired with fruit or other foods containing complex carbs, hemp seeds' fiber, fat, and protein work together to help lower the glycemic impact, keeping us satisfied for longer and helping to eliminate cravings. Add hemp seeds to salads or smoothies or sprinkle them over the Ice Dream or Pure Pudding recipes in my cookbook, Food You Love.
Delicious Deconstructed Smoothie Bowls
Smoothies are a delicious, refreshing way to get your daily fruit fix. Because the fruit gets blended, though, it's very easy to overload on it. One of my favorite ways to eat smoothies is to make a deconstructed smoothie bowl. They're a great breakfast or snack and perfect when you're on the go and you have to take food along.
Although I've included amounts, this is more of a concept than a recipe. Feel free to substitute other fruits, nuts, and seeds to personalize it to your taste.
SERVES 1
1 cup berries
1 Tbsp pomegranate seeds
1 Tbsp almond butter
1 Tbsp hemp seeds
1–2 Tbsp cocoa nibs
1–2 tsp coconut flakes
Place the berries in a bowl and sprinkle pomegranate seeds on top. Drizzle the almond butter over the fruit. Sprinkle with hemp seeds and other toppings of your choice.
Rorie Weisberg, CHC, is the author of the newly released cookbook Food You Love: That Loves You Back. Her passion? Making a healthy lifestyle doable and delicious, favorite foods included. Rorie is the health ambassador of Kosher.com, a popular health columnist and lecturer, and founder and CEO of Full `N Free, LLC, an exclusive line of better-for-you baking essentials. To learn more about Rorie's story, product line, courses, and live demos, visit www.fullnfree.com.
All statements are suggestive only. Please consult with your doctor before making any dietary or lifestyle changes.
(Originally featured in Family Table, Issue 846)
Oops! We could not locate your form.
>