| Big Questions |
Nailing the Job: WHAT ARE PROSPECTIVE EMPLOYERS REALLY LOOKING FOR? 
| February 19, 2020
It's really important to work hard, and part of that is to invest in yourself.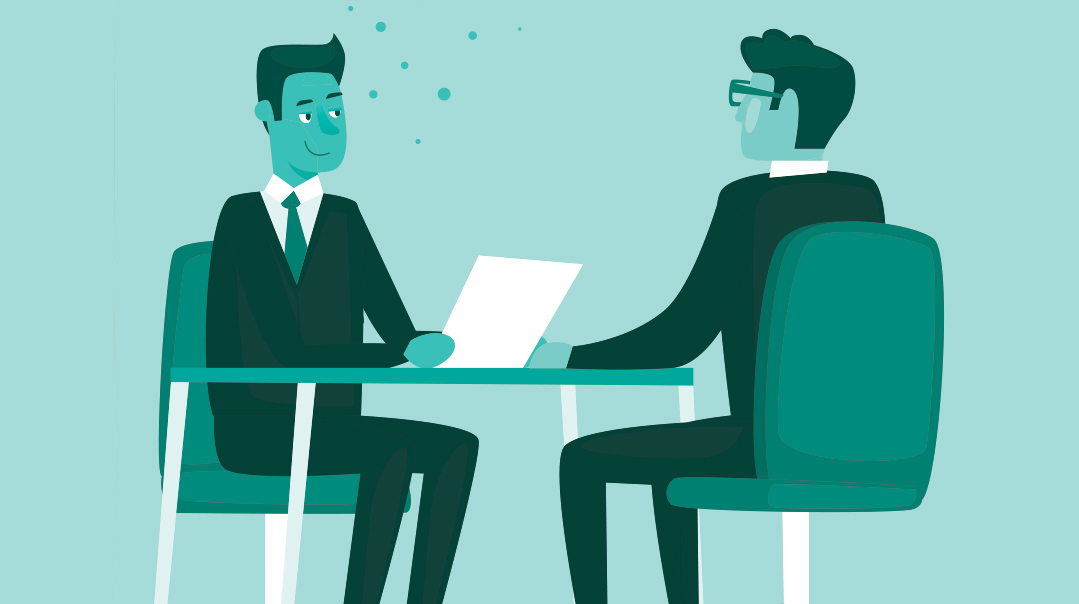 W
HAT ARE PROSPECTIVE EMPLOYERS REALLY LOOKING FOR? 
With more than 20 years of experience in human resources under her belt, Miriam Brilleman, head of human resources at Cushman & Wakefield Tri- State, has seen a variety of "dos and don'ts" when it comes to presenting oneself in the job application and interview process, as well as how to act appropriately once an individual lands that coveted role.
Brilleman's experience in HR spans the gamut of industries, from Citigroup to Unilever and, most recently, prior to Cushman & Wakefi eld, she worked at a German chemical company called BASF. Though she's been employed in a number of corporate environments and has seen varying corporate cultures, Brilleman has found that much of the advice she has for others translates across the industries. Whether you're just entering the workforce or are a seasoned vet looking for new opportunities, here are her insider tips for candidates of all ages.

1) TELL A STORY WITH YOUR RESUME. 
It's vital to write a resume that compiles a list of accomplishments, Brilleman explains, not just a list of prior work experience. Specifi c, actionable successes that accompany each position can attest to the type of employee you are and the traits and skills you brought to each job. Once a potential employer calls for an interview, Brilleman stressed the importance of reviewing your resume to be sure you can address each point. It's a turn-off when an interviewer asks something about your resume and you need to look over his or her shoulder to remember what you wrote.
2) GET INTERVIEW-READY. 
There are two primary areas for which preparation is vital — gathering examples from your own experiences to match the qualifi cations of the job you're interviewing for, and researching the company and the person conducting the interview. In terms of preparing your own examples, Brilleman says every interviewee should come with fi ve to seven examples that speak to each skill the job entails. In addition to the abilities that you do have, she said to be prepared to speak about any skills listed in the job description that you do not have. For example, if a job calls for knowledge of a specifi c software and you don't have that knowledge, but you are profi cient in something similar, research the software they're looking for and come in with the ability to share what you do know, along with an action plan of how you can learn what they want. "That's not cheating," Brilleman says. "That's preparing for an interview." In terms of researching the company beforehand, Brilleman says people often look up the company online and memorize facts, which doesn't show critical thought. "They want to hire somebody who wants to do this job," she says. "That's what they want, so you've got to make sure you're showing that you care outside of those statistics."

3) PRACTICE IMPORTANT RESPONSES. 
Going into an interview, there are two questions that Brilleman says always need advanced preparation: "Tell me about yourself," and, "Tell me about your weaknesses." First impressions are key, and Brilleman stresses the importance of clearly articulating responses that accurately reflect what you stand for. The "tell me about yourself" directive requires a practiced, yet authentic "elevator pitch." That's a short, persuasive "sales pitch" that speaks to your "brand" — that is, what you stand for, in addition to your qualities and what you hope to achieve in your career. "When somebody asks you, 'Tell me about yourself,' you're not going into how many brothers and sisters you have," she said. "You're talking about your brand and [giving] your elevator speech, and that's something you should practice and work on." Speaking about weaknesses is something that can often trip up an interviewee. Brilleman cautions against giving answers like, "I work too hard," or "I can't delegate." She said that a skilled interviewer will not flat out ask for your greatest weakness, but will instead ask for an example of a weak moment to find out how you dealt with it, what you learned, and how you grew from that experience. "That question isn't to see what you don't do well," she explains. "It's to see how you persevere and to make sure that you're working on yourself." The best approach is to give an example of a time you didn't meet an expectation or failed at a task, and then explain how you worked on the root cause of that failure. And you get bonus points if you have an example of a subsequent situation you faced where you approached the task differently and succeeded, showing that you learned from and internalized the original experience.

4) LEARN HOW TO ASK GOOD QUESTIONS. 
There is one part of an interview that, time and time again, Brilleman has noticed many people not maximizing, and that's the questions part at the end, when the interviewer turns to the interviewee. "It's really important to ask really good questions. It's part of the interview," she says. "I've heard stories where people are at their first interview, especially younger people, and they'll ask something like, 'What's the work-life balance like?' Or, 'What's your vacation policy?' What that says to the interviewer is that you don't care about the job, you just care about your time off." Brilleman cautions against asking about work-life balance, instead using that opportunity to ask smart questions about the role, the corporate culture, and the interviewer's own career trajectory. "You can also use that [time] to help sell yourself," she says. For example, if the corporate culture is entrepreneurial, you can share how you've developed entrepreneurial skills at a past job.

5) BE PREPARED FOR FEEDBACK. 
Regarding the junior-level employees of today, one thing Brilleman notes is that they're asking for more feedback than ever, which is great. At one time, earning your paycheck was enough to know you were doing a good job, but today's junior-level employees are looking to develop themselves in order to excel in their roles. Brilleman says that once you have the job, be sure that you are putting regular one-on-one time on your manager's calendar so that you have a structured system by which to receive that feedback. In addition to developing yourself that way, she encourages young employees to take advantage of employee-development opportunities offered by the company. "It's really important to invest in yourself when you're earlier in your career," she says. "Go to that webinar, [attend] those [events and opportunities] that your company provides, like on-site trainings. The skills that you're investing in now will pay off when you get down the road. It's really important to work hard, and part of that is to invest in yourself."
(Originally featured in 2.0, Issue 8)
Oops! We could not locate your form.
>