| Big Questions |
Start-Up Secrets – Insider Tips For Every Entrepreneur
| July 17, 2019
If Hollywood can tease a two-hour film in 30 seconds, you can tease a 45-minute meeting."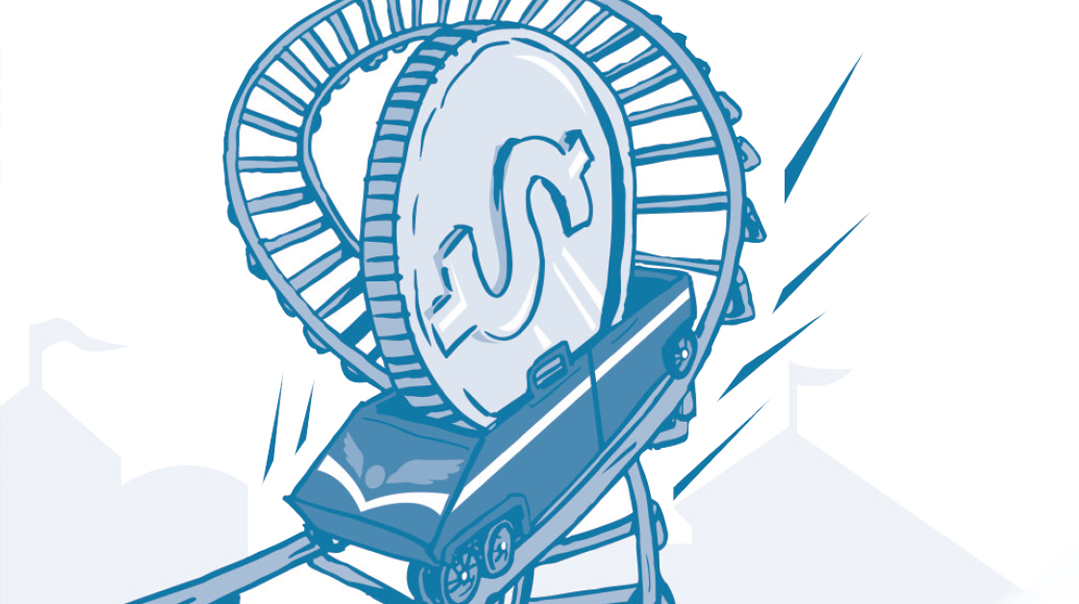 T
aking a leap of faith and starting your own business is never an easy feat. You'll face new challenges and be put through the emotional wringer of the start-up rollercoaster. But hopefully, as time goes on and you begin to see success, you'll look back, humbled at how far the journey has taken you personally and professionally. In the meantime, to make things a bit easier, I've compiled a list of tools, gleaned from my experience working with hundreds of founders, to help you make it through.
DO
1) FIND A SUPPORT SYSTEM.
Building a start-up is often a lonely endeavor. Friends and family may not be able to support you in the way you need, as they might not have experienced the start-up rollercoaster themselves. That's why it's crucial to prioritize your health and mental wellbeing and find a support system of fellow entrepreneurs who have previously walked in your shoes.
2) MAKE IT, DON'T FAKE IT.
Before going out to raise capital, build as much of the business as you can. VCs invest in people, and they want to see that you won't let anything get in the way of making your dreams come true — even a lack of money.
3) CRAFT A COMPELLING STORY.
When creating a pitch deck, craft it as a story. As Eric Paley, managing partner at Founder Collective (a venture capital fund) recently tweeted, "When getting ready to pitch VCs, founders often jump right into assembling a slide deck. I'd suggest that you start by writing 20 headlines that sum up your start-up, and only then build the slides. This is more like writing a 30-second commercial about your start-up. Why is 20 percent of your equity worth $3 million–$5 million? The answer, and that script, should be the backbone of your pitch. If Hollywood can tease a two-hour film in 30 seconds, you can tease a 45-minute meeting."
4) SHOW, THEN TELL.
If you've built an amazing product, show it off , and let it speak for itself. When investors and customers get to experience a product or service, they're more likely to identify with it and provide better feedback.
5) STRIKE WHILE THE IRON IS HOT.
Just met a potential customer or investor? Be sure to follow up immediately. Following up is one of the most crucial, yet overlooked, aspects in networking. It's a common misconception to believe that the hard work is done after one in-person meeting or phone call. Effective follow-up can be the difference between closing the deal or not, so be sure to keep on top of this.
DON'T
1) TAKE "NO" PERSONALLY.
If an investor "passes" on the opportunity to invest in your company, don't take it personally. Every year, VCs see hundreds, if not thousands, of investment opportunities. Of those, investors typically only invest in the top 1 percent based on criteria such as geography, sector/vertical, stage, valuation, or their level of passion about the solution. It often takes a handful of "no's" to get to a "yes." Don't get discouraged. Keep your focus, and you'll be thankful you did.
2) REQUIRE AN NDA.
As a general rule of thumb, you should not ask a VC to sign a non-disclosure agreement (NDA) before an in-person meeting or before sharing materials. As Guy Kawasaki, a notable VC in Silicon Valley, writes on his blog, "At any given moment, VCs are looking at three or four similar deals. They're not about to create legal issues because they sign an NDA and then fund another, similar company — thereby making the paranoid entrepreneur believe the venture capitalist stole his idea."
3) LOSE FOCUS.
As your business matures, you'll discover many use cases and avenues of growth for your company. Many entrepreneurs decide to take on more than they can handle — especially in the beginning — and end up losing focus on what they set out to accomplish in the first place. Whenever a growth opportunity arises, think long and hard if it gets you closer to your vision. If yes, prioritize and execute. If not, it's better to place it on the back burner.
4) TAKE EMPLOYEES FOR GRANTED. 
Having a positive culture among your employees is difficult to foster. At any given time, you will be juggling dozens of projects, initiatives, and problems. It's easy to let the culture and morale of your employees fall to the bottom of the list, but it's important to make them a top priority. The happier they are, the better results they will have at work.
5) RISK EVERYTHING FOR NOTHING.
It's no secret that most start-ups fail. If you are self-funding your company and not seeing results, it might be hard to cut the cord and close the company. Giving up dreams is never easy. Be honest with yourself about your business and where it's headed if you find yourself investing more of your own capital in the business without seeing meaningful results.
Jordan Odinsky is an investor at Ground Up Ventures, an early-stage venture capital fi rm based in the United States and Israel, founded in 2018 by Cory Moelis and David Stark. It is a generalist fund that invests in pre-seed and seed-stage companies. Ground Up Ventures has invested in eight companies to date across the insurance, retail, financial, real estate, and enterprise verticals.
(Originally featured in 2.0, Issue 4)
Oops! We could not locate your form.
>