| The Moment |
My 5782: Special Rosh Hashanah Edition | September 20, 2022
Talmidim, askanim, and those suddenly cast into the limelight look at last year's photos and share what it felt like to live through, and make, history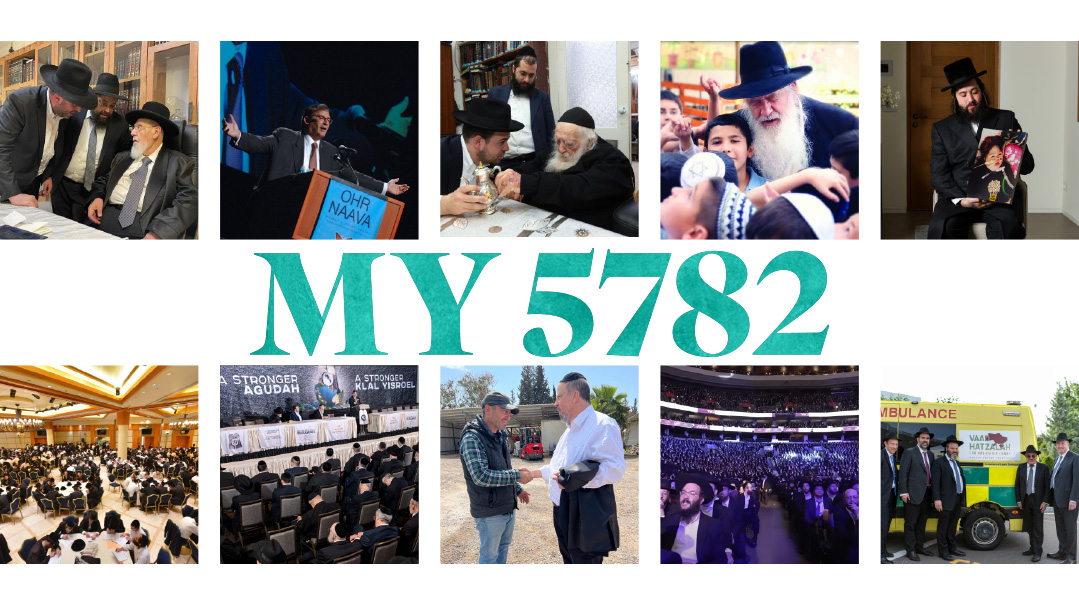 Year 5782 was fodder for the history books. A long-simmering cauldron of tension in Eastern Europe boiled over into a brutal war that has no end in sight, causing the greatest refugee crisis in a generation. After producing record but unsustainable numbers in the wake of the recovery from Covid, the economy finally collapsed and runaway inflation ensued. An unlikely and unholy coalition banded together to topple the longest-standing prime minister in Israel's history and evaporated almost as quickly as it formed. And in the Land of the Free, both state agencies and a glowering media upped the ante on the attack against the autonomy of our mosdos hachinuch.
It was a year that generals fell. Klal Yisrael is entering 5783 bereft of the Sar HaTorah, Rav Chaim Kanievsky, Chacham Shalom Cohen, and the Gaavad of Yerushalayim, among other luminaries.
And after social distancing for much of 5781, 5782 was also the year that Klal Yisrael joined together: No less than five times were stadiums in the New York area filled to capacity with the members of our nation devoting themselves to a higher calling.
With the close of 5782, talmidim, askanim, and those suddenly cast into the limelight look at last year's photos and share what it felt like to live through, and make, history.
(Originally featured in Mishpacha, Issue 929)
Oops! We could not locate your form.
>