| Washington Wrap |
Military Aid to Israel a New Target for Democrats
| November 6, 2019
Could a President Bernie cut off Israeli military aid?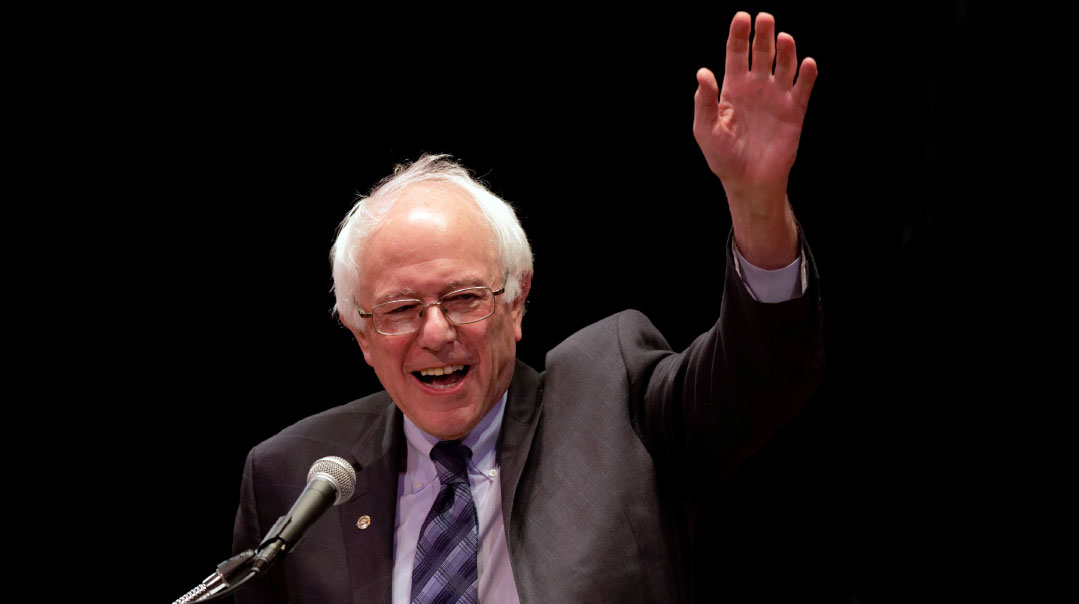 The annual J Street conference in Washington, D.C., which concluded last week, included leading liberal politicians like Ehud Barak, the PLO's Saeb Erekat, and the Arab List's Ayman Odeh. Even Rep. Ilhan Omar of Minnesota made a short visit, attending the Monday evening gala held at the Washington Convention Center.
But the biggest news that emerged from J Street was not the lineup, the number of participants (3,800 attendees, 1,200 of them students), or the efforts to bring senior figures such as minority leader Sen. Chuck Schumer or House Speaker Nancy Pelosi to the event.
No, the big news was the declaration of two leading presidential candidates — Senator Bernie Sanders and Mayor Pete Buttigieg — that they would use Israel's annual $3.8 billion in military aid as leverage to bring about changes in Israeli policy. Sanders further suggested that some of that aid could be rerouted to Gaza in the form of "humanitarian aid."
Specifically, their interlocutors, former Barack Obama aides Ben Rhodes and Tommy Vietor, wanted to know if the candidates would totally suspend the $38 billion, ten-year memorandum of understanding signed into law under President Obama in 2016. The issue received so much attention that Joe Biden, the Democratic front-runner, had to pledge on Friday that he would not suspend aid if elected.
Behind the rhetoric, Sanders's statement was the most puzzling. The defense aid agreement is meant to enable the IDF to purchase weapons from American companies. It is not a cash gift from the American treasury to the Israeli one, and therefore, it is not possible to "transfer some of the money to Gaza" as he suggested.

In truth, it's hard to take such statements seriously. The memorandum of understanding between Israel and the US is a complex document, some of which is anchored in legislation in Congress. Many members of Congress demanded that it be enacted — so that legislators could allocate more money to Israel than stipulated in the original agreement, not less. Even if five, ten, or even twenty Democrats agree to change the terms of the legislation, it's very hard to imagine a scenario whereby all the Democrats, across the board, take a stance against Israel.
Bernie Sanders knows this, as does Elizabeth Warren and Mayor Pete Buttigieg, who has made similar proclamations. What's really going on? They are talking to the base of their party, offering them rhetoric instead of telling them the truth: that while the Democratic party is more and more critical of Israel's government, the two sides are committed to working together in the name of mutual interests and values.
Either way, it is bad for Israel. It is not clear who the next prime minister will be but Binyamin Netanyahu and Benny Gantz surely agree on one thing: Making Israel a political issue in an American election campaign should be avoided at all costs.
(Originally featured in Mishpacha, Issue 784)
>