| The Moment |
Living Higher: A Special Guest of Honor | August 10, 2021
A profound message about goals, about the season, and about the deepest bonds in the world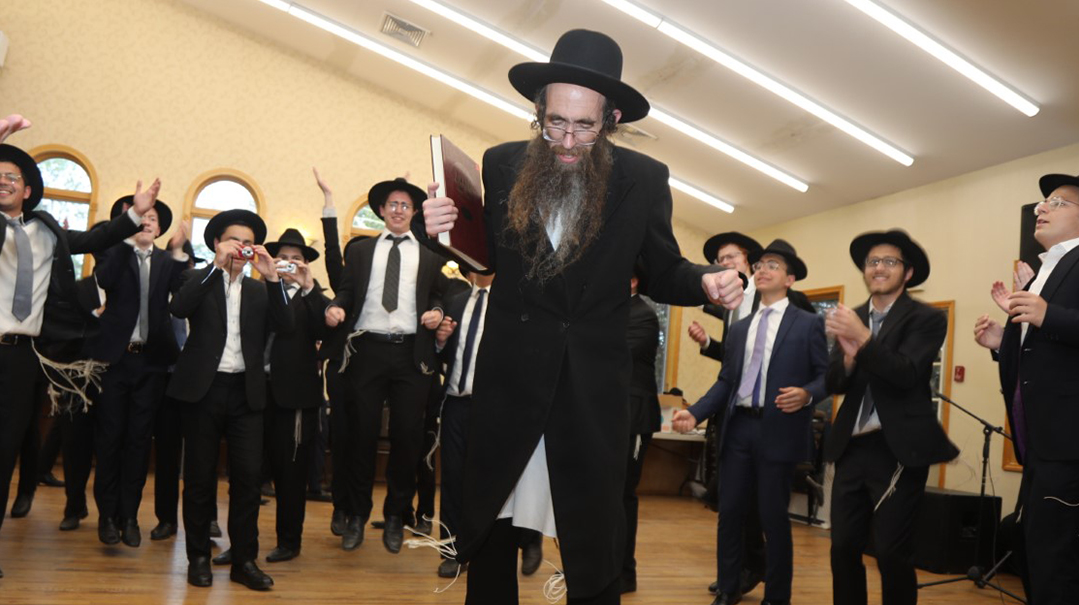 Photo:AEgedolimphotos.com
It was a siyum and a Rosh Chodesh seudah and a farewell banquet all at once — the masmidim of Camp Agudah joining together at an end-of-summer seudah at which over 100 siyumim were made.
Rows of bochurim stood at the dais, reciting the Hadran in unison, ending the bein hazmanim period on the highest of notes, with no single guest of honor claiming special attention.
But then the dancing started, and the camp's mara d'asra, Rav Elimelech Belsky, asked that a certain guest of honor be brought to the middle.
The Gemara.
Holding the single volume of Gemara close to his chest — one masechta representing so many others — the Rav, in a spirited, holy dance so reminiscent of his father, Rav Yisroel Belsky, who held the position before him, began to spin in a circle.
The image alone, captured by Mishpacha's Avraham Elbaz and so much more powerful than mere words, is a profound message about goals, about the season, and about the deepest bonds in the world.
(Originally featured in Mishpacha, Issue 873)
Oops! We could not locate your form.
>