| Inside Israel |
Is Annexation Just Talk?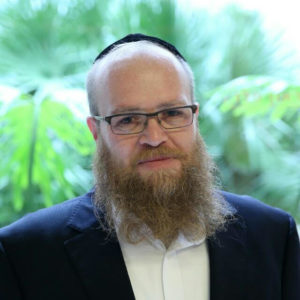 | June 3, 2020
PA ends cooperation, but back door still open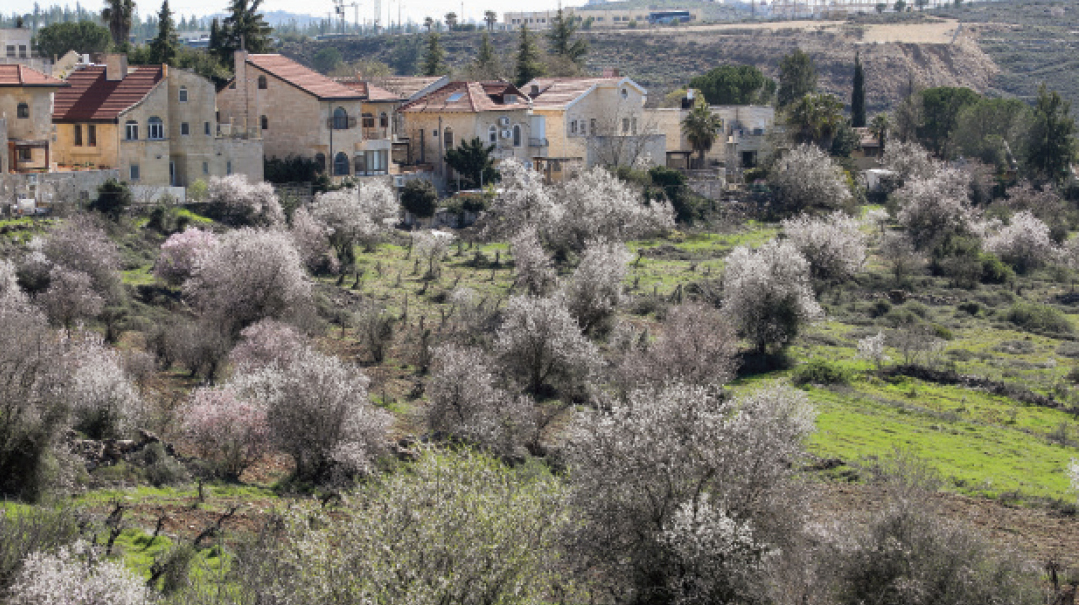 Prime Minister Binyamin Netanyahu recently insisted, yet again, that Israel will annex territory in Judea and Samaria on July 1, as previously planned. But political sources say there are many obstacles to overcome before any annexation move.
According to the coalition agreement between Likud and Blue and White, Netanyahu will be able to bring "whatever agreement is reached with the United States regarding annexation to debate in the cabinet and government, and to the approval of the government and/or Knesset" on July 1.
Politicians in the United States and Israel have all indicated that they are ready to move forward. David Friedman, US ambassador to Israel, said Washington is ready to recognize Israeli annexation "within weeks." At the same time, Friedman emphasized that annexing territory is contingent on Israel agreeing to negotiate over a future Palestinian state and freezing construction in Area C designated for a Palestinian enclave.
Likewise, Deputy Prime Minister and Minister of Defense Benny Gantz signaled last week he was also ready to move forward with annexation, and his Blue and White party partner, Foreign Minister Gabi Ashkenzi, termed the Trump plan "a significant milestone." At the changing-of-the-guard ceremony at the Foreign Ministry, Ashkenazi added that "it will be advanced responsibly and in coordination with the United States, in a way that protects the peace treaties and strategic interests of the State of Israel." However, it's important to note that both Gantz and Ashkenazi emphasized Israeli readiness for a dialogue over a Palestinian state — and not just annexation.
The position in the chareidi political establishment is this: When the subject becomes concrete, chareidi Knesset members will consult with gedolei haTorah.
The Trump plan calls for 15 Israeli yishuvim to become isolated territorial enclaves, encircled on all sides by a Palestinian state. Among these yishuvim are religious settlements in Gush Etzion, Maaleh Amos, and Metzad.
Some chareidi politicians are demanding concrete action immediately. The mayor of Beitar Illit, Meir Rubinstein, recently asked chareidi Knesset members to form a committee tasked with incorporating additional territories west and south of the city. According to Rubinstein, these territories would allow for the construction of 10,000 new housing units. These lands are now under the jurisdiction of the Mateh Yehudah Regional Council and straddle the Green Line, meaning that construction approvals would not cause diplomatic flare-ups.
But as plans are initiated in Beitar and parts of Gush Etzion, sources in the Palestinian Authority believe that Israel is preparing to impose sovereignty on territories over the Green Line, both in the Jordan Valley and the settlement blocs.
The PA suspects that Israel will annex these territories unilaterally based on clause 29 of the coalition agreement. That clause states that starting July 1, Netanyahu will be able to forward annexation for discussion and approval in the cabinet. The PA's suspicions are also based on Netanyahu's swearing-in speech, in which he stated that the time has come to impose sovereignty on those historic parts of Israel.
True, when the government recently stated its objectives at the beginning of its term, the concepts of annexation, sovereignty, or imposing Israeli law did not appear in the policy principles. But for the PA, the prior statements were enough to elicit real concern. Therefore, Ramallah decided not to wait until the three principal players — Netanyahu, Gantz, and Trump — formulate a clear position on the matter. The PA has raised a red flag of defiance against Arab states and other countries that have not sufficiently opposed what they call a land theft.
As part of its campaign, the PA has canceled all security agreements with Israel, which include cooperation with the IDF and Shin Bet. Commanders of the Palestinian security forces were briefed last Thursday on the new status quo by Palestinian prime minister Mohammad Shtayyeh and PA chairman Mahmoud Abbas.
Abbas also decided to ratchet up tensions between Jerusalem and Hamas-ruled Gaza by ending all cooperation at the Kerem Shalom border crossing, as well as the transfer of sick from Gaza to hospitals in Israel and Jordan. Though the PA lost control of Gaza 13 years ago, it still administers the transfer of goods between Gaza and Israel due to a lack of diplomatic relations between Jerusalem and Hamas. It's a sort of circumventive mechanism designed to ensure that the needs of Gaza's civilian population are met, all with the approval of the terror group.
The PA's decision to end cooperation with Israel wasn't made lightly. Abbas and his people understand perfectly how and where to pressure Israel effectively. If an alternative isn't found and civilian and security cooperation between Israel and the PA doesn't resume soon, Hamas — which is responsible for the civilian population of Gaza — may decide to use its own methods to ensure that the import of goods and the transfer of patients doesn't end. Pressure from Hamas on Israel could quickly translate into missiles.
That's where Israel's cooperation with the PA — both on the security and civilian fronts — stands at the moment. It isn't a total disconnect. But there will certainly be less security coordination between the two sides. Civilian cooperation relative to the Gaza border crossings will also suffer.
Meetings and phone conversations between representatives of Israel and the PA continue, however, mainly through Hussein al Sheikh, a senior PA figure responsible for relations with Israel who is considered very close to Abbas.
In the meantime, Israel is convinced that if PA security forces detect the threat of a terror attack, they will do everything they can to warn Israel, as in the past.
(Originally featured in Mishpacha, Issue 813)
Oops! We could not locate your form.
>