| The Day After |
How will our children's relationship with technology be reshaped by the coronavirus?
| May 20, 2020
The goal is to maximize the benefits and avoid the negative effects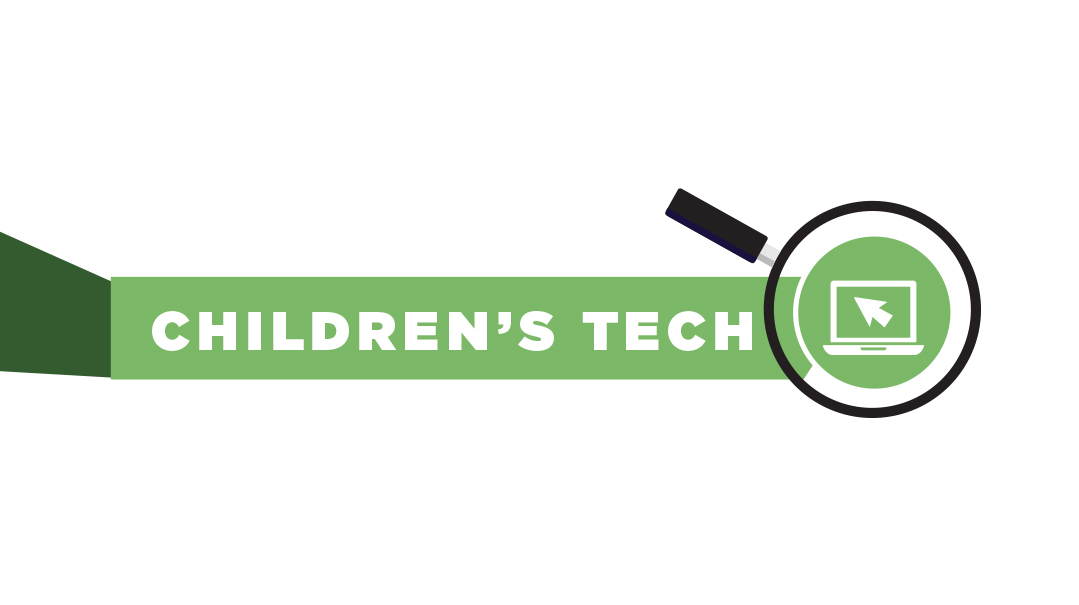 The total closing of our school buildings in March was unprecedented. It was also sudden. With no time to plan, principals and parents scrambled for solutions. The situation spawned a lot of changes for our schools, for better or for worse. Now we're looking to the future and thinking, what's next?
In 2014, I created the Digital Citizenship Project to teach schools and businesses to approach digital engagement in a thoughtful and deliberative fashion, so I've been getting lots of phone calls since the lockdown took effect. Parents and educators want to know how we're supposed to handle the transition to remote learning. The educators want to talk about pragmatics — how do we make this work, what platforms should we use, and do we maintain or change our academic standards now? Parents are also sharing their concerns about the excessive screen time their kids may be absorbing.
Here's the big-picture answer. We want our kids to remember this time positively. That should take precedence over academic rigor. While structure and routine are important, flexibility and empathy are also critical. Everyone has to practice flexibility and understanding; this is a new situation for everyone — parents, kids, teachers, and principals.
In this new situation, our educational model has changed. And a lot of the success of the new educational model depends on the parents.
We have to acknowledge the variables. Some families have two children, some have twelve. Some parents are trying to work from home, some parents are suddenly under the stress of unemployment. Some families have sick family members, or lost family members. Some parents and some kids are naturally more inclined to the distance-learning model; others less so. All these variables may contribute to parents' anxiety, which can interfere with our ability to create a maximally healthy environment for our children at home.
Remember, back in the day, when we used to fly on airplanes? The famous oxygen-mask rule applies here — if there is a sudden change in cabin pressure, you put on your own mask first, before your kids'. Because you can't help your kids unless you can breathe. So I advise parents now: breathe. Breathe so you can help your kids breathe. This is temporary. Do your best. As Rabbi Yissocher Frand said at the recent Siyum HaShas (feels like a lifetime ago): Don't let the perfect be the enemy of the good. Academic perfection is not the goal right now. Instead, we can model for our kids how to handle tough times and even flourish when things don't go according to plan.
While the academic experience may be diminished, the educational opportunities are not. The research has long supported project-based learning, and right now, we are living the ultimate project-based learning experience. With no more cleaning help, my kids have learned to do the laundry. (Just think what a catch they'll be when they reach shidduchim.) With reduced schedule impositions from the outside, they've learned to manage their time. With a slower, less distracted lifestyle, there is more opportunity for family bonding. It's heartening to see the frequency at which fathers and sons are having a catch and mothers and daughters are going on walks in my neighborhood.
In my field we do a lot of data collection and study, and we design the surveys by identifying what statement we want to make at the end. So what statement do we want to make when the pandemic is over? "My kid mastered algebra"? or, "We grew as individuals and as a family"?
That said, there is still a need to maintain academic learning. And that brings a whole new set of questions, many related to screen time. That version of the phone call goes like this: "Dr. Shapiro, you've been lecturing against the dangers of technology use all this time, and now my kids are on screen all day. It's frying their brains!"
I get it. We like to put things in boxes. Kosher, treif. Mutar, assur. But the following statements are both true:
Technology is bad. Technology is good.
The goal is to maximize the benefits and avoid the negative effects.
Distance learning is not ideal. No one thinks it is. But right now, we can't be in our brick-and-mortar schools. Our schools were forced to make changes.
Many schools chose to avoid screens entirely, and use teleconferencing exclusively. Other schools, including schools that usually discourage device ownership and usage among kids, are now doing device-based learning. They've made the decision to leverage technology in a productive way.
And those changes impact our kids. Excessive screen time may result in a variety of consequences — because everything we do or don't do comes with consequences, including a complete loss of academic structure, global pandemics, and social isolation and distancing. As parents, we always need to assess the consequences of doing something versus the consequences of not doing something.
So the question becomes: Are those changes permanent?
My hypothesis, based on past research, is that it's likely that the possible negative impact of temporary increased technology use will fade. The headaches, neckaches, dazedness, and stress that may be associated with "creative screen time" will end when the kids go back to school. I am currently conducting a national study on distance learning with The Consortium of Jewish Day Schools and the Digital Citizenship Project. Early findings suggest that nearly 60 percent of parents report that their children are experiencing no adverse symptoms from the increased creative, educational type of screen time. (Note: I refer here to creative distance-learning screen time, which is educational, as opposed to consumptive screen time, like watching movies, or even interactive screen time, like video games. The negative effects of movies and video games are far greater than the effects of the distance-learning screen time discussed here.)
We can be reasonably confident that the negative effects will be temporary. Kids are resilient. A 2014 UCLA study found that after only five days in a no-tech sleepaway camp environment, children's ability to read facial expressions and social cues, and form meaningful relationships, vastly improved. The negative consequences of excessive screen time will self-correct when we go back to normal. So good news, parents — this increased educational screen time is not going to negatively affect your kid forever.
And what about the schools? Again, I think that in many ways, things will revert to the way they were. Even if it is not possible to immediately restore the exact historical model we were used to, we will find ourselves better equipped to identify our academic priorities, and we'll have new tools in our educational toolbox.
Everyone wants to go back to school — principals, teachers, parents, and even kids. But maybe now that we've identified and practiced some of the benefits of careful tech integration, we can enhance and enrich traditional education models with what we have learned. Maybe we'll be able to leverage its benefits for educational assessments, curriculum development, and building student creativity. Maybe snow days will become distance-learning days. Maybe we'll come out from all of this with stronger families, better relationships, an enhanced appreciation for our schools and the people who make them happen, and an enhanced learning system too.
Wouldn't that be great?
Dr. Eli Shapiro is a licensed clinical social worker with a doctorate in education and specialist's certificate in Jewish educational leadership. He is the creator and director of The Digital Citizenship Project, an expert on the social and emotional functioning of families, and leads a national study on Jewish families and technology.
(Originally featured in Mishpacha, Issue 811)
Oops! We could not locate your form.
>