| The Day After |
How will our nonprofits be reshaped by coronavirus?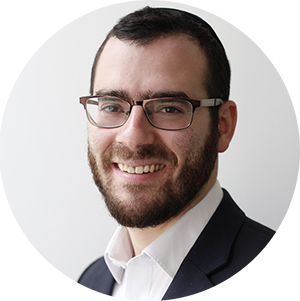 | May 20, 2020
Even though it's too early to assess the full extent of the damage to this sector, some trends are becoming clear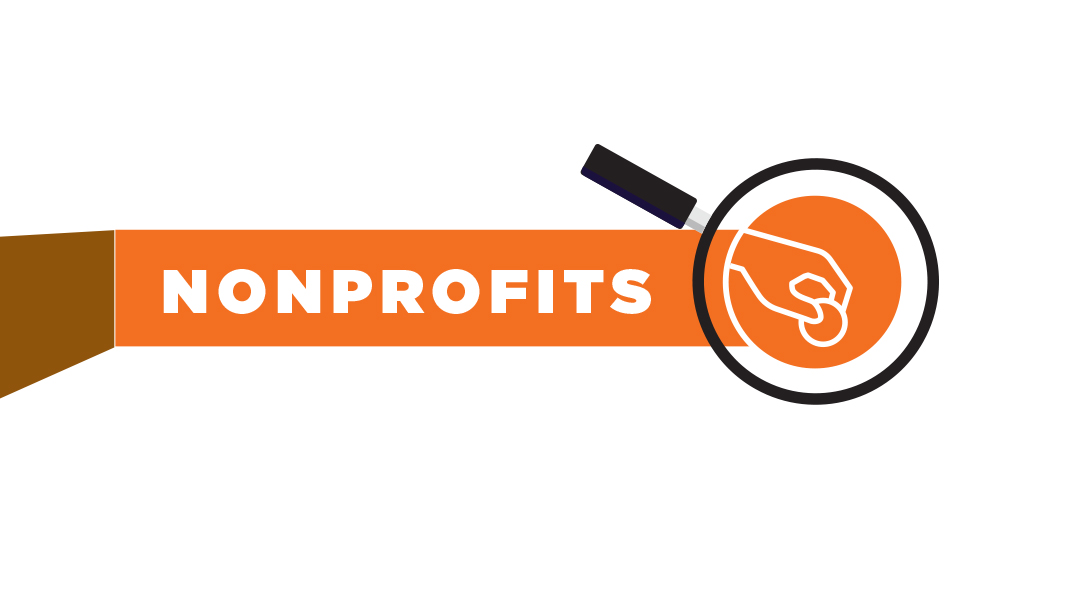 T
hey provide food for the needy, educate our children, deal with abuse, and support childless couples — but along with the rest of the economy, the vital nonprofit sector has been left gasping for air by coronavirus.
Even though it's too early to assess the full extent of the damage to this sector, some trends are becoming clear. As expected, funding has surged for critical human services like food distribution, at the expense of monies funneled into organizations targeting, for example, Jewish education. COVID-19 is also speeding up long-term trends like use of online platforms to cope with smaller staff, and is entrenching the phenomenon of online fundraising. The last time the nonprofit sector was badly hit was in the 2008 recession, but this time the challenge is far greater.
"At UJA-Federation of New York, we've allocated $44 million to deal with COVID-19, including over $2 million directly focused on food insecurity," says managing director Alex Roth-Kahn. "We are just as much about providing opportunities for Jewish life as serving vulnerable individuals, but in a crisis, the human-services agenda such as food security is front and center."
A major destination of UJA funds is the Metropolitan Council on Jewish Poverty, which operates a pantry network across New York, including Brooklyn. The Met Council, as it is known, provides a metric to measure how badly the Orthodox community has been hit by coronavirus. "We've seen a 40 percent increase in provision of kosher food," says Roth-Kahn. "Last year they were serving 155,000 poor and near-poor Jews, and that's now climbed to 218,000."
While funding different organizations within the Orthodox community, from the Sephardic Bikur Cholim and the Y of Washington Heights, Amudim, and Ohel to social services organizations in Boro Park, Far Rockaway, and Queens, the UJA also provides food, necessary emotional-support services, and dignified cash assistance to families through unmarked grocery store cards. But with the lockdown closing traditional channels for aid distribution such as meals provided through community centers, the UJA has had to innovate: "Uber drivers have few rides, so the Met Council established a partnership with Uber to bring non-perishables twice a month to members of the community who can't come to collection points," explains Roth-Kahn.

In a trend that will be echoed across the spectrum of Jewish philanthropy, the vast majority of the UJA's $23 million targeted grant budget focused on human services over the next fiscal year will be taken up by COVID-19-response, at the cost of other programs. "Obviously summer camps and Israel trips are not open, but other parts of UJA that are not in human services, such as youth groups, after-school programs, and adult education will experience cuts."
Definitive figures for Orthodox philanthropy are hard to come by, but indicators of the surge in resources now directed at poverty relief come from individual organizations. Rabbi Naftali Miller, director of development at the Agudah and cofounder of Chasdei Lev, which provides support for rebbeim, says that the scale of those who are now needy has forced organizations like his to think bigger. "During Hurricane Sandy in 2012, we saw that the people who suddenly needed financial assistance were not those who generally needed help. It's the same now: There are thousands of people, from therapists to dentists, whose jobs involve contact, and others like travel agents whose industry is gone, who suddenly need help."
Bringing together Chasdei Lev and Agudah, Rabbi Miller, his brother Shmuel, A.D. Motzen, and others were able to create an online platform to leverage additional funds for families across the New York metropolitan area through these non-profits. "We were able to raise $1.5 million, which was added to the communities' local funds, meaning that each family received $2,000, for a total of $6 million," says Rabbi Miller.
Another measure of the switch to bread-and-butter philanthropy comes from crowdfunding platforms. Avi Kehat, cofounder of the Chesed Fund, a nonprofit crowdfunding platform, has seen donations to these causes more than quadruple. "On a given month we'll process $1–2 million in donations, but in April that jumped to $9 million," he says. "Most of those donations were COVID-19-related, targeted to fresh widows and orphans. Despite all the tragedy, it's a beautiful thing is to see people react by translating their feelings into an action, knowing that tzedakah tatzil mimaves."
Not wanting to compete with these urgent causes, he says, many organizations have put their fundraising campaigns on hold —with the exception of lifesaving nonprofits, such as Hatzolah. Last week's Hatzolah-thon campaign, which was in lieu of their regular post-Pesach fundraiser and garnered $15 million, was a timely example of this shift in the philanthropy landscape.
This rise of crowdfunding, which peaked over the past year with a tidal wave of matching campaigns, will probably be here to stay, at least for the foreseeable future. Social distancing means fewer dinners and less face-to-face giving, for which the logical solution is online campaigns.
The kiruv sector, which employs thousands of people worldwide, is a prime example of COVID-19's threat to the Jewish nonprofit sector. But the irony, according to Rabbi Steven Burg, CEO of Aish HaTorah, is that the need for these organizations is greater than ever. "I don't think interest has ever been so high," he says. "We're seeing a tremendous resurgence of interest in Judaism from secular Jews, which we can gauge through our deluged 'Ask the Rabbi' live chat on our website. Even under lockdown over Pesach, 74 guys stayed in Aish HaTorah in Jerusalem, and they had a special experience. But we've had to put almost the entire organization on unpaid leave."
A recent University of Copenhagen study showed skyrocketing Google searches for prayer since the coronavirus hit in mid-March, a trend that is true across secular as well as traditional countries. One metric within the Jewish world comes from Partners in Torah, which facilitates phone-learning chavrusas between religious and unaffiliated Jews. "Over 3 weeks in March we set up as many new chavrusas as we normally do in six months" says Moe Mernick, Partners in Torah's COO. "Over the same period we had a surge in applications for serving as mentors as well."
That spiritual interest is an opportunity, but mass funding cuts means that outreach organizations are being hobbled just when they're needed most.
"In a downturn, philanthropy is always the thing to be put on hold first," says Rabbi Burg. "Today when we speak to donors it's about being there for people. It's not about fundraising."
COVID-19's impact on the outreach world isn't limited to budget-slashing — it could also profoundly reshape the way outreach works, including the greater use of technology.
"Coronavirus has shot us 20 years into the future," says Rabbi Burg. "We've felt for a while that the whole introductory phase of kiruv could be done online. That's why we have live chat online on Aish.com. It used to be that you had to be face to face, but under the 'Aish TV' brand we're now running everything from classes to bas mitzvah ceremonies. Aish Academy, our directed e-learning site with courses in parenting, Jewish history, Hebrew ulpan, and basic halachah exploded during April, with the number of active users increasing 220 percent from 1,594 to 5,115."
Rabbi Burg says that, done right, he believes this is where Aish Hatorah is heading. "We're turning one big room in the Aish world center into a recording studio for podcasts and video. If that initial 'dating' stage is done online, it might mean less manpower, but more exposure."
But with all its sophistication, technology can't replace flesh-and-blood interactions, and in an era of slashed funding, kiruv manpower will be an issue. "On a personal level, I wake up every morning with a pit in my stomach," says Rabbi Berg. "But Hashem loves us and our mission is to help neshamos. We still have to be out there, so we're just going to have to work harder to make our case."
Despite the catchall term "nonprofit," the sector is in fact a spectrum, with different areas of philanthropy under varying levels of threat. But according to Zvi Gluck, CEO of Amudim, a mental health and abuse resource center, the same conundrum — sky-high demand and shrinking resources — faces the mental health sector as well.
"With this pandemic, we're seeing levels of mental health issues like never before. We've gone from 50 new cases a week, to close to a hundred."
Amudim has responded by opening a COVID-19-support line staffed by volunteers who are licensed mental health professionals, working two-hour daily shifts. In the six weeks of its existence, the hotline has received nearly 1,700 calls for COVID-19-related issues, ranging from bereavement to job loss, general anxiety, and domestic violence.
But here too, increased demand is being met with shrunken funds. "Many of our donors are monthly givers, and we're now down $170,000 of our half-million-monthly budget," says Gluck. "The crash of the real estate, nursing home, and hedge fund sectors means that people can't honor their pledges. Last week we raised $230,000 for therapy subsidies for people impacted by the virus, but by Wednesday night 130 people started therapy, and that money is already gone. We believe that we're only seeing the tip of the mental health iceberg caused by the pandemic, and we need to increase staff because volunteers can't substitute for case managers."
With much of the economy still shutdown, it's too early to know what the nonprofit landscape will look like after Hurricane COVID-19 dies down. But the experience of the 2008 financial crisis is uppermost in the minds of those involved with nonprofits.
"It took about four years for communities to rebound, and some are still recovering from the recession," says UJA's Alex Roth-Kahn. "But this time is worse, in that entire institutions are threatened. That's why we're focused on geography, not sectors. There could be mergers and closures of institutions, but we're providing $20 million of loans for organizations, and we're also mapping out areas of poverty and the elderly, in order to ensure there will be agencies to provide care in every area."
Aish's Rabbi Burg agrees that COVID-19 dwarfs the last recession crisis. "Goldman Sachs said that this is four times as severe as the 2008 financial crisis. In the broader nonprofit world there might be consolidation, but the story is still being written. At the moment we're just focused on getting out of our homes, but over the next two to three months we'll be wiser."
Still, Chasdei Lev's Rabbi Naftali Miller is hopeful. "When we were running the pre-Pesach campaign, someone heard what we were doing and on his own wired $100,000. To me that showed that as difficult a situation as we're in now, there are lot of people out there who will stretch themselves to the limit to help another Jew."
(Originally featured in Mishpacha, Issue 811)
Oops! We could not locate your form.
>