| Jr. Feature |
Hack Attack
| November 27, 2019
Winning cyber battles is just as important as winning on an actual battlefield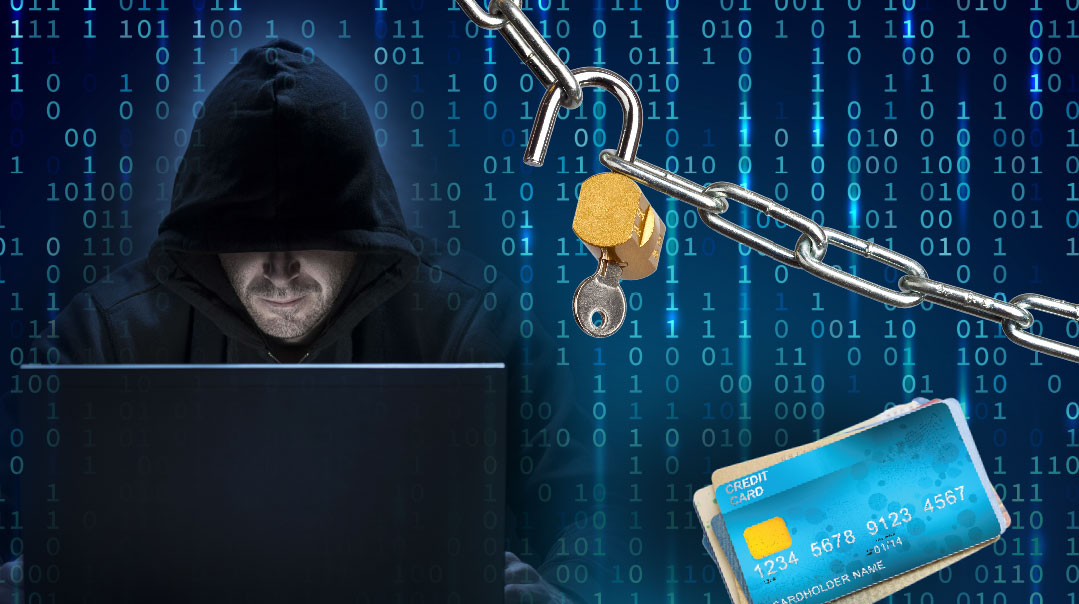 Mr. Douglas wakes up one ordinary morning and makes himself a coffee. Then he heads to his desk to check his laptop for any recent messages from work. He presses the power button and recoils in shock as a message fills the entire screen.
PAY $10,000 OR WE WILL DELETE ALL OF YOUR WORK FILES AND DESTROY ALL OF THE DATA SAVED ON YOUR COMPUTER! PAY WITHIN THE NEXT FOUR HOURS, OR ELSE…
DO NOT CONTACT THE POLICE! IF YOU DO, ALL YOUR PRIVATE INFORMATION, INCLUDING SOCIAL SECURITY NUMBER WILL BE RELEASED TO THE WORLD WIDE WEB.
CALL THIS NUMBER NOW AND FOLLOW THE INSTRUCTIONS. HURRY, THE CLOCK IS TICKING…
If this situation seems far-fetched, think again. A computer hacking takes place every 39 seconds. Hackers are constantly on the prowl, eager to break into your computer and take control. Mr. Douglas is one of millions who will be hacked this year, and the number is rising.

The danger is not limited to private individuals. Governments spend billions of dollars every year to protect themselves from hackers. In fact, today's wars between countries often feature highly trained computer techies trying to break into the other country's computer system. It's called cyberwar. Winning these battles is just as important as winning on an actual battlefield.
How does hacking into a computer actually work? Why do some people spend their time trying to gain access to someone else's private information?
We explore the world of hackers and the dangerous computer games they play….

Hacking 101
Hacking Definition: Gaining unauthorized access to data in a system or computer.
Hackers are people who sneak into your computer network over the Internet and take control of your information. They do this in several ways: by stealing your password, by overloading your computer system with a virus that overloads the computer, or by sending a message to the computer to lock you out until money or information is provided.
Hackers are after a variety of things. Most of the time, whether they're hacking a government or a private citizen, hackers want information. They're after credit card numbers, social security numbers, and bank account information. Highly trained government hackers also may want to break into an enemy government's system and sabotage military projects.
Since the government and most people keep their most important information on computers, the damage hackers can cause is terrifying to think about.

Types of Hackers
There are generally two categories of hackers. The lowest level is kid hackers. These are computer-savvy teens who understand computer code well enough to break into other people's computer networks. These hackers aren't usually after stealing information; they're "happy" just releasing a few harmful viruses into someone else's computer for no good reason other than the "thrill" of knowing that they destroyed someone else's computer.
The next level of hackers is people with enough computer skills to not only send harmful files that can erase other people's information, but also steal data. Governments spend billions every year to hire computer geniuses, who try to hack into the government's network. If they are successful, the government then knows what weaknesses need to be fixed.
In fact, ex-hackers are the best defense against those trying to hack into government computers. That's because they know all the tricks hackers use, and are now helping the good guys fight back.
One of the most common hacker strategies is sending what looks like an innocent e-mail to your Inbox. But once you click on it, you unknowingly give permission for the hacker to enter your private network!
You might think hacking was always associated with bad people out to harm others, but the truth is that the very first hackers were innocent.
>