| Recipes |
Gourment Succulent Chicken Steaks | September 18, 2019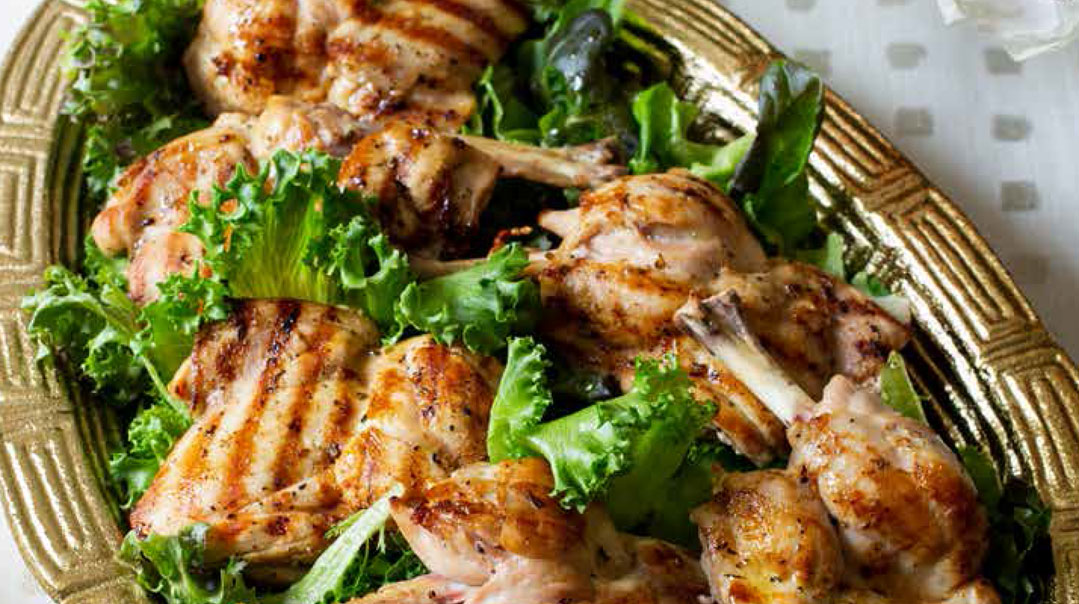 GOURMET SUCCULENT CHICKEN STEAKS
I tried to get in touch with a chef about the best way to prepare chicken steaks, but had no luck reaching him. I just decided to do my own thing, using the motto "less is more." The chicken was absolutely out of this world — no better way to say it! Marinate it Erev Yom Tov, and grill it shortly before the men come home from shul, leaving it on the blech to keep warm. So easy, and oh, so good!
SERVES 8
8 chicken steaks (you can ask your butcher to prepare them for you)
hot paprika and garlic powder, for sprinkling
Marinade
3 cubes frozen sautéed onions
3 Tbsp oil
3 Tbsp lemon juice
scant ½ tsp oregano
salt and pepper, to taste
To make the marinade: Combine onions, oil, lemon juice, and oregano in a 9x13-inch (20x30-cm) baking pan. Generously shake in salt and pepper to taste, and mix to combine.
Place chicken steaks in the pan, one at a time, and turn to coat with marinade. Sprinkle each steak lightly with hot paprika and garlic powder. Marinate for a minimum of 1 hour, turning twice to coat.
Spray a large grill pan with cooking spray and heat on high heat until almost smoking. Place steaks in grill pan and lower heat to medium-high. Grill for 10 minutes or until chicken looks three-quarters of the way done. Turn over steaks and grill an additional 7 minutes.
Note: Chicken steaks are chicken bottoms with the skin and most bones removed, aside from the drumstick bone. This makes them look like rib steaks; and they're also easy to eat.
(Originally featured in FamilyTable, Issue 660)
Oops! We could not locate your form.
>